By Alleef Ashaari|January 23, 2023|
Platforms: PC via Steam
Genre: Third-person puzzle adventure
It's still early in the year (January 2023) and it's the best time for smaller indies to take the spotlight in the absence of big AAA games. It's also nice to play short games that you can finish in one night, and Whalien Unexpected Guests from Austrian developer Forbidden Folds is definitely one of those types of games.
A Whale Of A Good Time
Whalien Unexpected Guests is a third-person puzzle adventure where you play as Ernest Hemingwhale, who lives in a mechanical whale named Fin. After the mysterious Squiddies appear within the whale, Ernest has to help Fin by cleaning out his insides and getting rid of the slimy creatures. Ernest is basically an old plumber dude who just wants to get the job done, so there's not really a ton of dialogue in the game, especially since Whalien Unexpected Guests is one of those Sims-like games where the characters speak in cute gibberish.
The best thing about Whalien Unexpected Guests is how easy it is to pick up and play. It's primarily a platformer with a physics-based puzzles. The controls are so simple, there's even no attack button. The only button you'll use is the jump button (A on the Xbox controller), but the core mechanics of the game utilize the four shoulder buttons. Basically, Ernest can use a sort of Force-like push ability (by pressing RT) and a Force-like pull ability (by pressing LT). He can also throw two living pearls (Mr. Push and Mrs. Pull) that can unleash a spherical force field that either pushes outward (by pressing RB) or pulls inward (by pressing LB).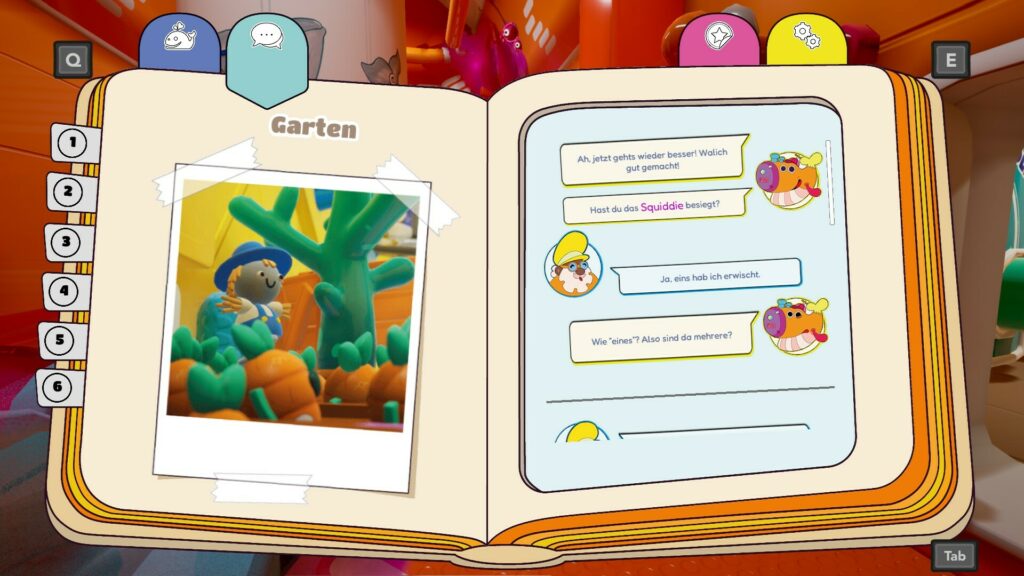 Those are the only buttons you'll be using in this game, and there's no combat, so you'll be using all of those force pushes and force pulls and what not to solve the game's puzzles. A lot of them will require a combination of the various abilities, so there were some instances where I really had to think outside of the box. It did get frustrating a few rare times when the puzzles were too vague, and I was left wandering around until I eventually discovered how to solve the puzzle by random chance. There was one puzzle near the very end that I almost gave up on because it seemed like I couldn't do anything. I had to really scour the level for a while before I finally solved it.
It's fun to navigate through the world that the developers have created due to how colourful, vibrant and quirky it is. It's like being in a cartoon with all sorts of charming elements such as living springs or spring-people who are NPCs you can interact with. All that being said, Whalien Unexpected Guests is extremely short at only 2 to 3 hours. Puzzle-savvy could probably finish it in just 2 hours since it only took me 3 hours plus because I had trouble with the last puzzle. That could be a pro or a con, depending on your preference.
Short But Sweet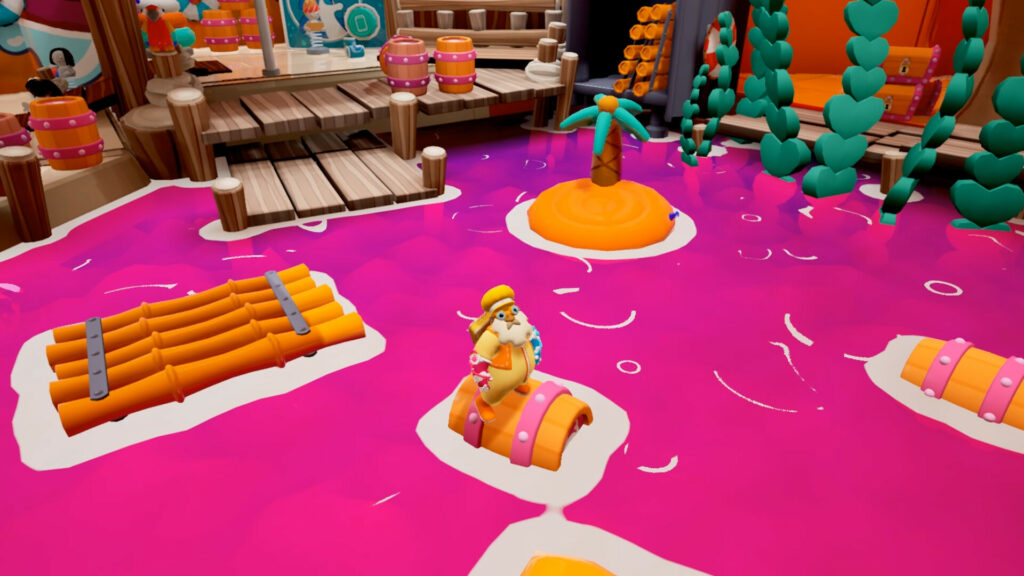 Ultimately, it's nice to have a game like Whalien Unexpected Guests that you can pick up and play in one sitting. It's sort of like watching a movie and it's great for gamers who don't have the time and energy for longer games. The gameplay is solid, the visuals are vibrant and it's a game worth picking up if you want to have something to play on one of those rare nights when you're free and want to just unwind with a fun game.
PROS
Quirky and vibrant visuals.
Fun and simple-to-understand core mechanics.
CONS
A bit too short (2 to 3 hours).
The puzzle at the end is a bit too vague.
FINAL SCORE: 60/100
Whalien Unexpected Guests was reviewed on PC based on a review copy provided by Forbidden Folds. It is now available for PC via Steam.
Related