Hogwarts Legacy Will Make You Love The Wizarding World Despite How Familiar It Feels
Platform(s): PC (version reviewed), PS5, PS4, Xbox Series, Xbox One
Genre: Harry Potter Wizarding World action-adventure simulator
It's a really corny phrase to mention, but Warner Bros., Portkey Games, and Avalanche Software's Hogwarts Legacy really does make you feel like a wizard/witch in the Harry Potter universe.
The game that many Potter fans have been wanting to get into since god-knows-when (I believe the last major Harry Potter game was a Gears of War clone?) is a really good time despite all the controversy surrounding it, mostly for the views of the Wizarding World creator J.K. Rowling who is currently enjoying her fifth cancellation (or fourth? It's hard to keep count). Regardless, the only flaws in the game are ones that are tied to triple-A games in general, but let's focus on the highlights.
Enchanted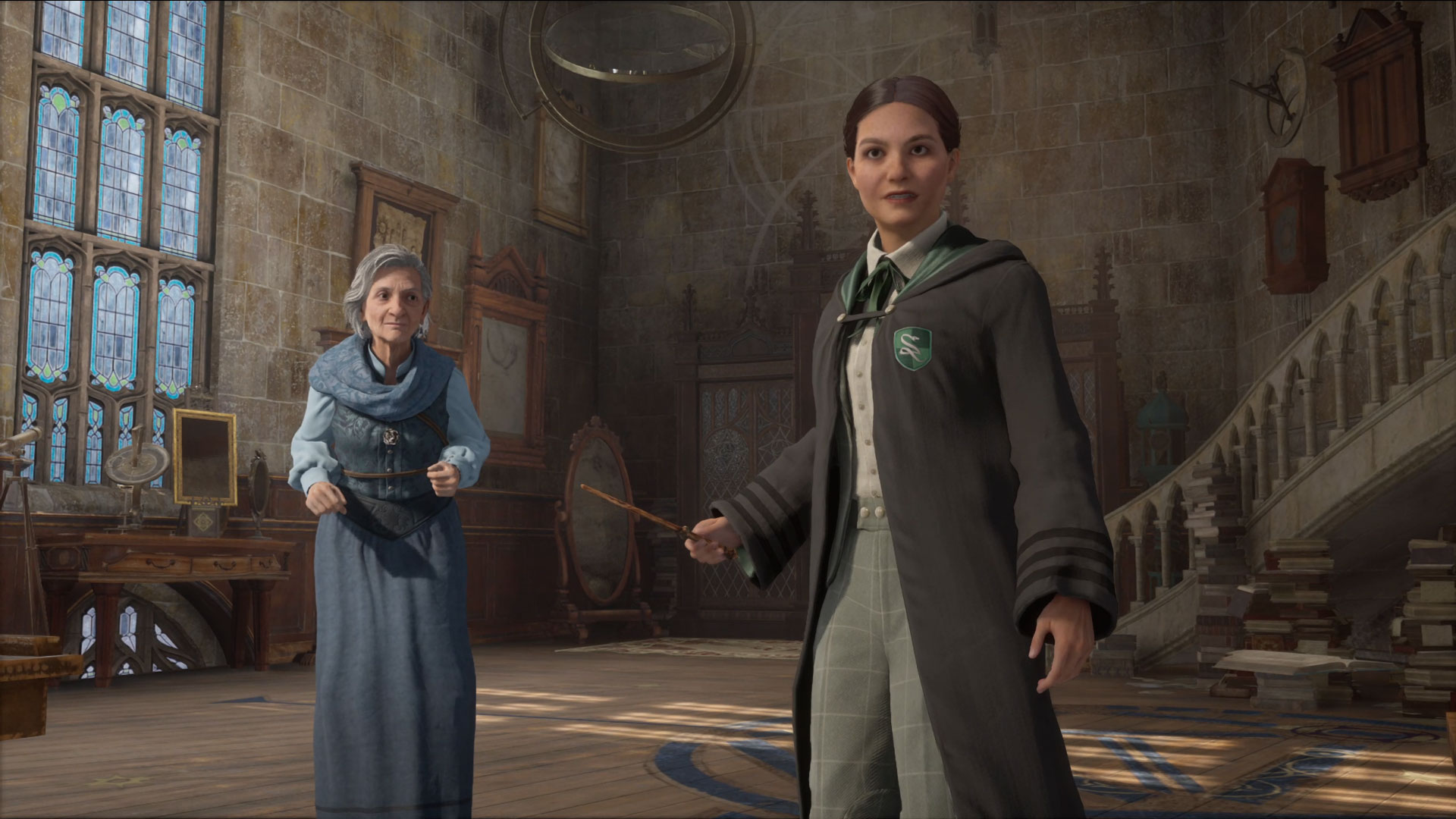 As someone who is indifferent to the series, I'm clearly the right person to judge the game on its own merit. Suffice to say, the game's whimsical approach, stellar presentation, and controls are what got me hooked.
After an hour or so of getting your bearings from checking out the Hogwarts school of magic to taking classes that buff up your fifth-year custom protagonist, to even checking out the Forbidden Forests and magic shop-lot Hogsmeade, I just couldn't put my controller down. I'm learning a lot of cool things about the Wizarding World while also being an inquisitive and trigger-happy open-world-set wizard (creatively named Chang Cho), blasting bad guys, flying on my broom to check out parts unknown, and solving puzzles involving Merlin's statues to get sweet loot and gear slots. And just like being a student, hard cash is hard to come by so you need to search high and low for ingredients and materials to make your own potions and grow your own plant items (like the Chinese Cabbage chomper thing or the paralyzing Mandrake) to bring to battle.
Speaking of which, combat in Hogwarts Legacy takes up quite a bit of the game, and it's fun to play. In addition to spot-on controls, the plethora of spells you get have the potential to make you feel like a Potter May Cry action character; you'll find loads of opportunities to juggle enemies with your Accio and Leviosa spells, then slam them down with a Descendo spell for massive damage. Then build up your Ancient Magic meter for the coup de grace, as well as press the shoulder bumper buttons on your controller to throw items and exploding barrels at anyone your way.
The world you're in will have lots of treasure and goodies to find, and poachers and goblins to murder with your magic. Once you're past the 5-hour mark, you'll just want to keep on roleplaying as a magic student, taking it all in while leveling up to be the best.
Spell Break
I'm glad that the game's world, action, and exploration gameplay work in tandem, because everything else in Hogwarts Legacy feels standard, though not without a high level of polish. The story itself isn't really anything to shout about other than to establish context as to why you're adept at these high-level spells from the get-go and why you're entering the school in its fifth year. There's a goblin uprising to deal with, but the story takes too long and loves dallying about despite some lovely puzzles and level design in these main quest levels.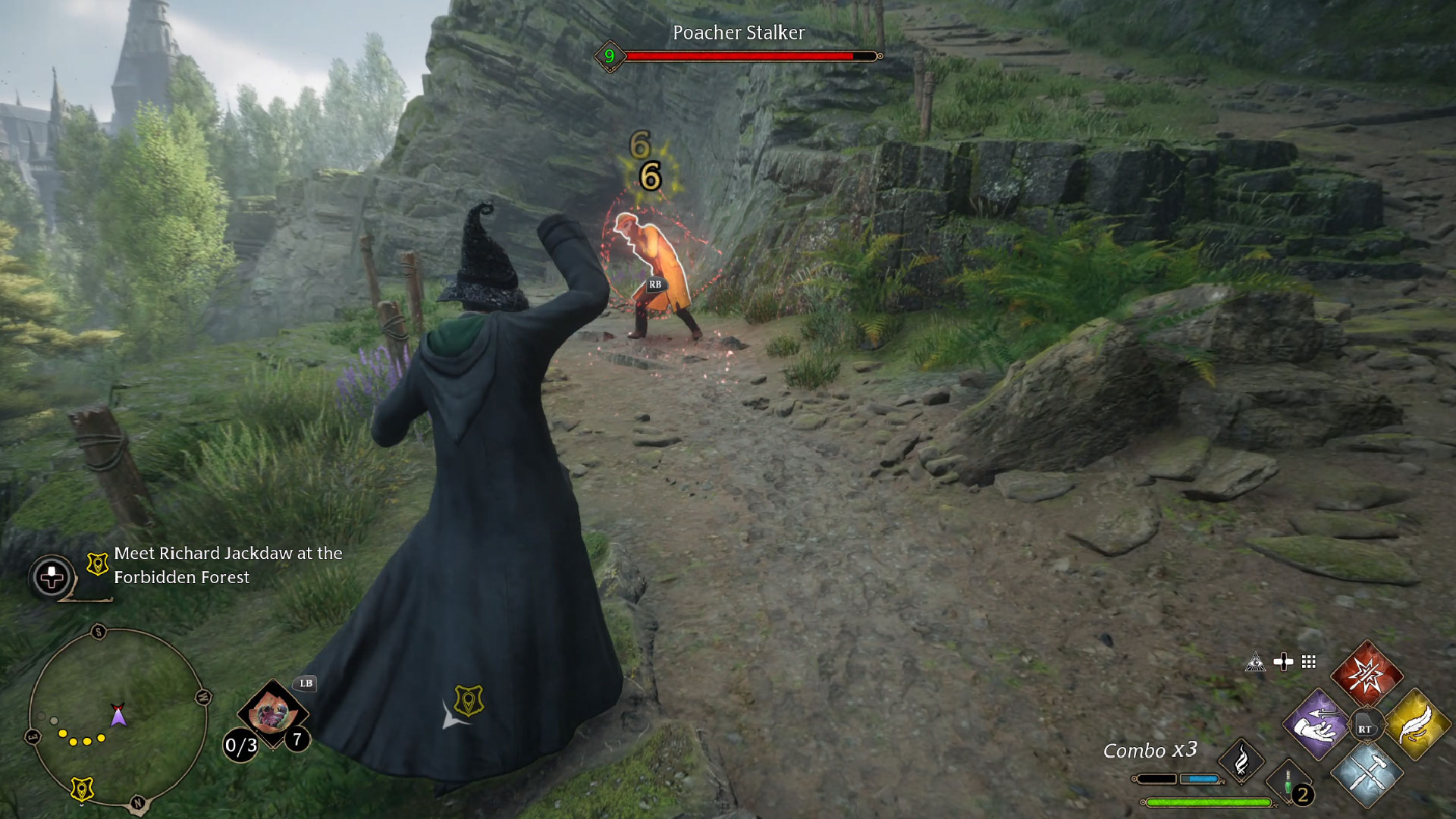 Hogwarts Legacy is clearly a big-budget game aimed for all-ages, so it's not a surprise that its take on action-adventure open-world gaming is playing it safe most of the time, at least past the 15-hour mark. Like any checklist-style open-world game, you'll start feeling Hogwarts Legacy's tasks to unlock progress a little tiring were it not for the oodles of checkpoints and traversal options in tow. This is a 40-hour game after all and a lot of open-world tropes you see in other open-world games are clearly in here. And the less said about the gear system that equals ton of unnecessary micromanagement, the better.
But really, the enchanting world and context of being a student learning a ton of spells, exploring the vicinity with its many dangers and poachers armed to the teeth, and the intuitive controls from spellcasting to flying just make the Hogwarts Legacy experience better than most of its open-world contemporaries.
You do expect this level of polish, care, and diligence from a big team like Portkey Games and Avalanche Software, and the fact that it's tailor-made for all-ages fans and people curious about the IP. As someone who is indifferent to the Harry Potter universe, the fact that I want to go back to fighting in illegal magic duels and taking care of fantastic beasts is proof that Hogwarts Legacy has worked its gameplay magic on me. Both fans and non-fans will find a lot to enjoy here from its presentation to its open-world gameplay filled with magic and deathtraps.
Pros
Great controls and action that make you feel like a wizard/witch.
Amazing presentation.
Spellcasting is intuitive, and combat is fun.
Hogwarts & outskirts are fun to explore.
Fun dungeons and puzzles to tax your brain with.
Cons
Standard storyline that doesn't really wow many.
Open-world structure may lead to tedium after the 15-hour mark.
Stupid Destiny-style gear system and cursor.
Final Score: 80/100
Review copy provided by Epicsoft.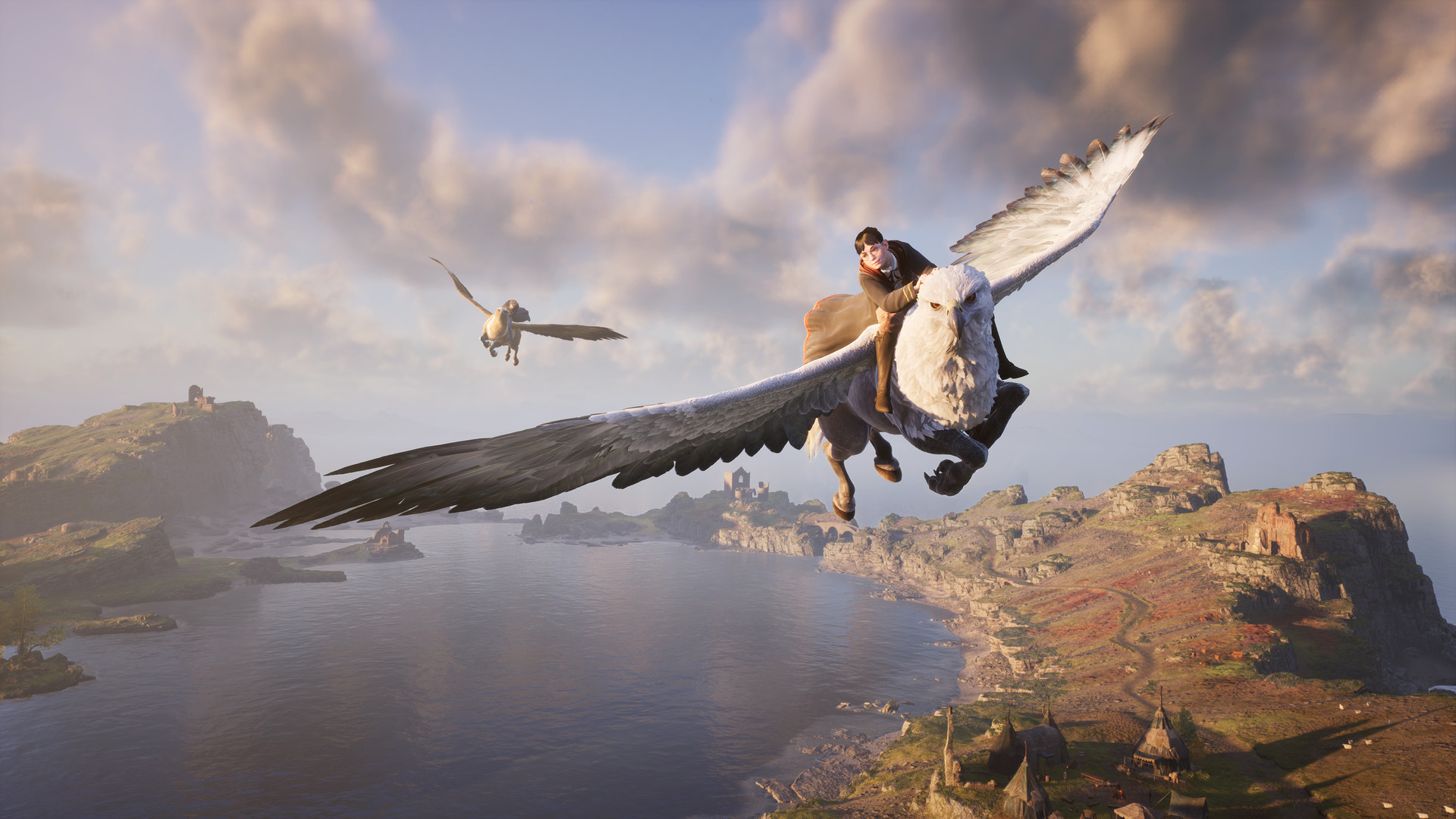 Related