Platform(s): PS4, PS5, Xbox One, Xbox Series X/S, PC
Genre: Open-World, Action RPG, Stealth, Historical
We've been to the green lush fields of England and the wild hills of Ireland, but now we're going to one of the most well-known cities in the world, Paris of France, albeit before its heyday. Just like the previous major expansion, Wrath Of The Druids, the Assassin's Creed Valhalla The Siege Of Paris DLC begins with a mysterious arrival in Eivor's settlement, Ravensthorpe.
With Assassin's Creed Valhalla The Siege Of Paris expansion, we're getting a new map, new mechanics and more content. Is it a worthy addition to the already massive open world of the base game? Let's get to it.
To Be Frank 
To be frank, while Assassin's Creed Valhalla The Siege Of Paris does introduce a new map to explore, it's pretty small compared to Wrath Of The Druids' Ireland and especially the main game's England. There are only four new regions on the new map. The reason why it's smaller is due to the fact that the map only features the city of Paris itself and the surrounding areas outside of the city. 
This does make it easier and less of a chore to explore the entire map of this town around, especially for completionists, though it does also mean that The Siege Of Paris takes less time to complete. It will take most players around 10 to 15 hours to complete the DLC. It only took me around 15 hours or so to reach 100 percent in the expansion, including doing all the side content like collectibles and quests.
What's new in the Assassin's Creed Valhalla The Siege Of Paris expansion? Well, the main highlight of the game is the return of Black Box infiltration missions from older games in the franchise. In case you're not familiar, these are missions where the goal is to assassinate a specific target but the players have the option to follow various clues and multiple ways to reach the intended target.
The fun of Black Box infiltration missions is that you have multiple approaches to the same objective and it's up to you how to do them. The game gives you clues and you follow them. If you manage to find the clues and perform what's required, you'll be rewarded with a cool and dramatic choreographed cinematic assassination cutscene at the end of the mission.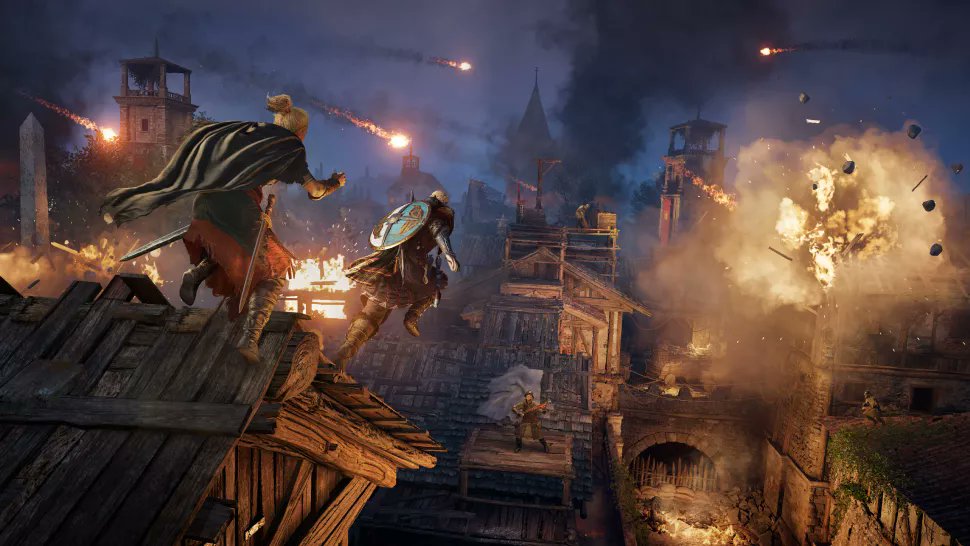 That's all there is to them. Sure, the Black Box infiltration are fun to complete as they give players a bit more freedom to assassinate targets but all of them are tied to the story, so you'll have to do them anyways. After playing through them, they're nothing much to talk about. There's nothing here that comes close to the complexity of something like Hitman, but they're engaging enough.
Another new mechanic in the Assassin's Creed Valhalla The Siege Of Paris expansion is the rat swarms. You'll usually find these in narrow sewers or rooms. They're meant to be obstacles to puzzle-solving and traversal, but they're mostly just annoying to deal with. You can't kill them permanently, but you can attack them and lead them back into holes or grates temporarily. They fit with the whole theme of an era-appropriate plague-ridden Paris, so there's that.
In addition, there are optional side missions called Rebel Missions. They're basically just randomly generated generic missions you'll do for a character named Pierre and his merry band of rebels. These Rebel Missions usually just consist of repetitive objectives like going to a place and killing a group of enemies; rinse and repeat. You can also bring along some brain-dead AI companions, which you can upgrade. The only reason for doing these Rebel Missions is that you can increase Infamy levels, which is just to unlock more unique weapons, gear and cosmetics (which you have to then purchase using the special currency/points obtained from Rebel Missions).
Last but not least, there are new gear sets and weapons to collect in Assassin's Creed Valhalla The Siege Of Paris. These include a new weapon type in the form of scythes and several new short swords to boot (short swords were only recently added to the game prior to the release of this DLC). The scythes feel powerful to swing around but they're a bit too slow for my liking, despite having attacks with a wide sweeping range. I still prefer faster weapons like my spears or the new short swords.
Paris; City Of Rats?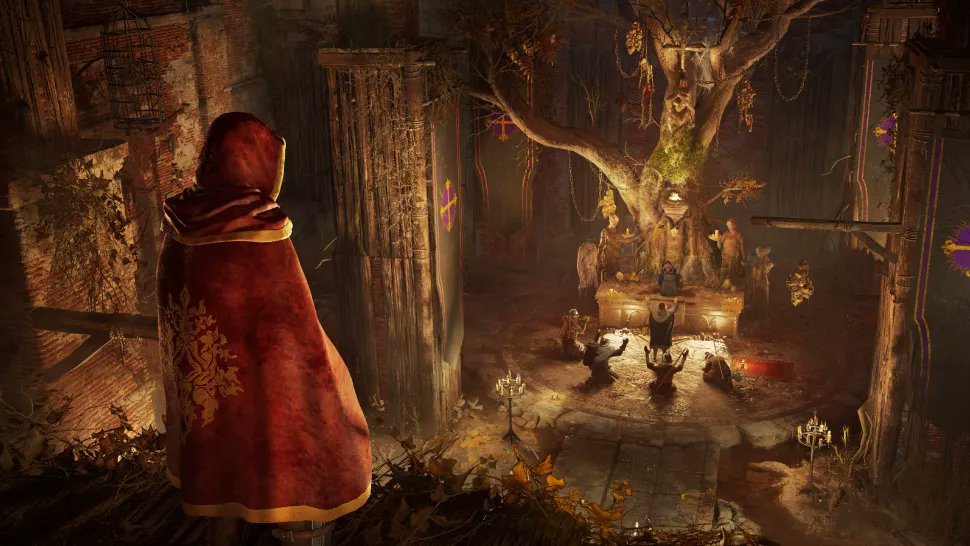 If you're wondering why I haven't written much about the narrative, it's practically a bunch of Vikings and Franks, including the Carolingian Emperor Charles The Fat and Sigfred. Fans of history will appreciate the way that Paris is depicted in this expansion, considering that this era is set during a decline of the Frankish kingdom, which is why the famed city is a shadow of what it was and would later become; ridden with disease and dirt.
This is not the majestic Paris you'll have been accustomed to all your life, and I appreciate that. Plus, the Frankish kingdom was one of the earliest incarnations of the Holy Roman Empire, which explains the zealotry and very Christian-heavy influence in the expansion. Even the DLC's new antagonistic faction, Bellatores Dei, is just another extremist Christian organization obsessed with spreading their "pure" version of the faith.
Speaking of Bellatores Dei, there aren't any new trees featuring a bunch of people that you'll have to hunt down and kill like the base game's Order Of The Ancients or Wrath Of The Druids' Children Of Danu. You'll assassinate each of the Bellatores Dei members just by progressing through the story. So, yeah, there isn't much unnecessary padding in Assassin's Creed Valhalla The Siege Of Paris, besides the Rebel Missions.
Oh, and the story doesn't do much to advance the main franchise narrative regarding the Isu or whatnot. Just like Wrath Of The Druids, this is just another side adventure for Eivor into another country. Before I end this review, I would also like to point out that I encountered several issues while playing the DLC, including my game freezing and forcing me to restart, as well as corrupted saves that prevented me from auto-saving or manually saving.
Frankly, My Dear
Ultimately, the Assassin's Creed Valhalla The Siege Of Paris expansion is more of the same from the base game and Wrath Of The Druids. I've already put in more than 160 hours into the game (after playing The Siege Of Paris) so I would certainly know what I'm talking about.
If you're a fan of the era or just want more content, you should totally check out Assassin's Creed Valhalla The Siege Of Paris. However, other than the Black Box infiltration missions and some new weapons/gear, there's really not much else on offer in this latest DLC from Ubisoft.
Pros
Black box infiltration missions are back.
No unnecessary padding.
Cons
Rat swarms are annoying.
Rebel Missions are repetitive.
Bugs and glitches.
Final Score: 60/100
Review copy provided by Ubisoft. Played on PS5 and PC.