By Xandria Morden|February 22, 2023|
PC Building Simulator 2 is the best way for those interested in the world of computers to delve into it further without having to cry about spending quite a bit buying them in real life. Today, Spiral House launches the next major update for avid fans. Last December, they launched their first major update bringing about the latest AMD processors, the fastest NVIDIA GPUs and Intel's newest desktop processor.
The new major update brings in two new partnership deals, which will bring in brand-new parts for fans to play around with.
NEW PARTNER: PNY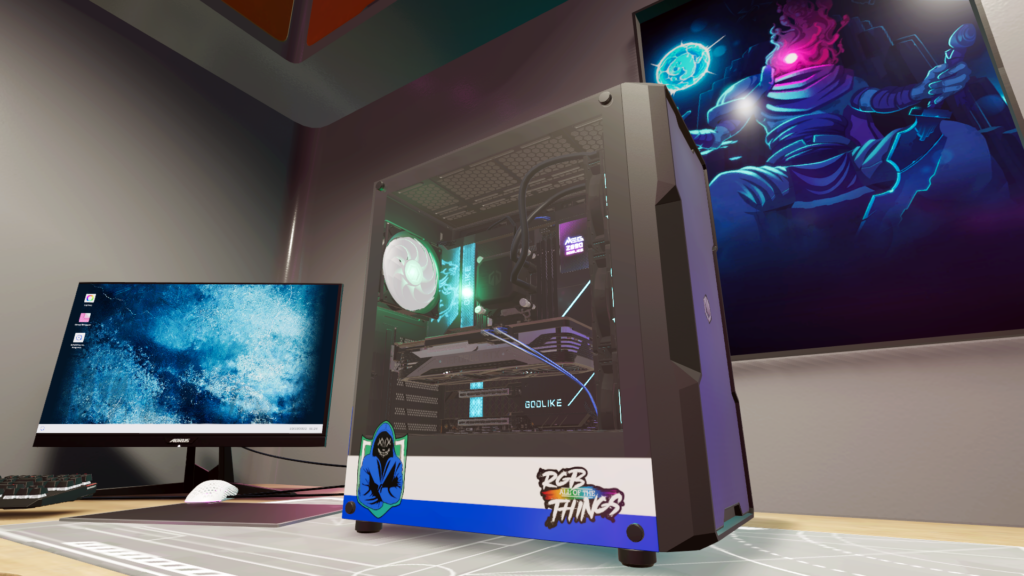 PNY Technologies, which is more commonly known as just PNY, is an American manufacturer based in New Jersey. PNY has a rich history of working with memory and as an NVIDIA GPU board partner. This update will introduce the 40 series and 30 series graphic cards among some performance memory and high-speed SSDs.
NEW PARTNER: Steiger Dynamics
Steiger Dynamics is the industry-leading manufacturer of high-end Home Theater PC (HTPC). Their entry into PC Building Simulator 2 comes with a whole lot of new ways to create custom computers.
NEW FEATURE: Custom Cables Shop
The update also comes with a brand-new feature for fans to customize. Fans can now have a more flashy loadout with the new custom cables, bringing about their own flair to their high-end builds. They will be able to customize each cable sleeve's colour and material as with popular real-world options. (YAY for more customization!)
BRAND NEW COMPONENTS
And of course, the update brings about over 20 brand-new components which include DDR5 RAM, new motherboards, and GPUs. Below is a full list compiled of all the brand-new components coming in with the update.
Cases :
Steiger Dynamics LEET

Steiger Dynamics MAVEN

Endorfy Regnum
GPUs :
AMD Radeon™ RX 7900 XT

AMD Radeon™ RX 7900 XTX

NVIDIA RTX™ 4080 16GB Founders Edition

PNY GeForce RTX™ 3050 8GB XLR8 Gaming REVEL

PNY GeForce RTX™ 3070 Ti 8GB XLR8 Gaming REVEL

PNY GeForce RTX™ 3080 Ti 12GB XLR8 Gaming REVEL

PNY GeForce RTX™ 4080 16GB XLR8 Gaming VERTO
Motherboards :
Memory :
CORSAIR Vengeance DDR5 Black

CORSAIR Vengeance DDR5 White

G.SKILL Flare X5 DDR5

G.SKILL Trident Z5 Neo DDR5 RGB

Patriot Viper Venom DDR5

PNY XLR8 DDR4 Black

PNY XLR8 DDR4 White

PNY XLR8 Gaming MAKO DDR5
Storage :
PNY CS3040 XLR8 M.2 NVMe SSD

PNY CS3140 XLR8 M.2 NVMe SSD
The update also comes with a lot of bug fixes so be sure to stay up to date!
Related