Here are some tips on how to survive what the game throws at you, regardless of difficulty.
Be Wary of Jank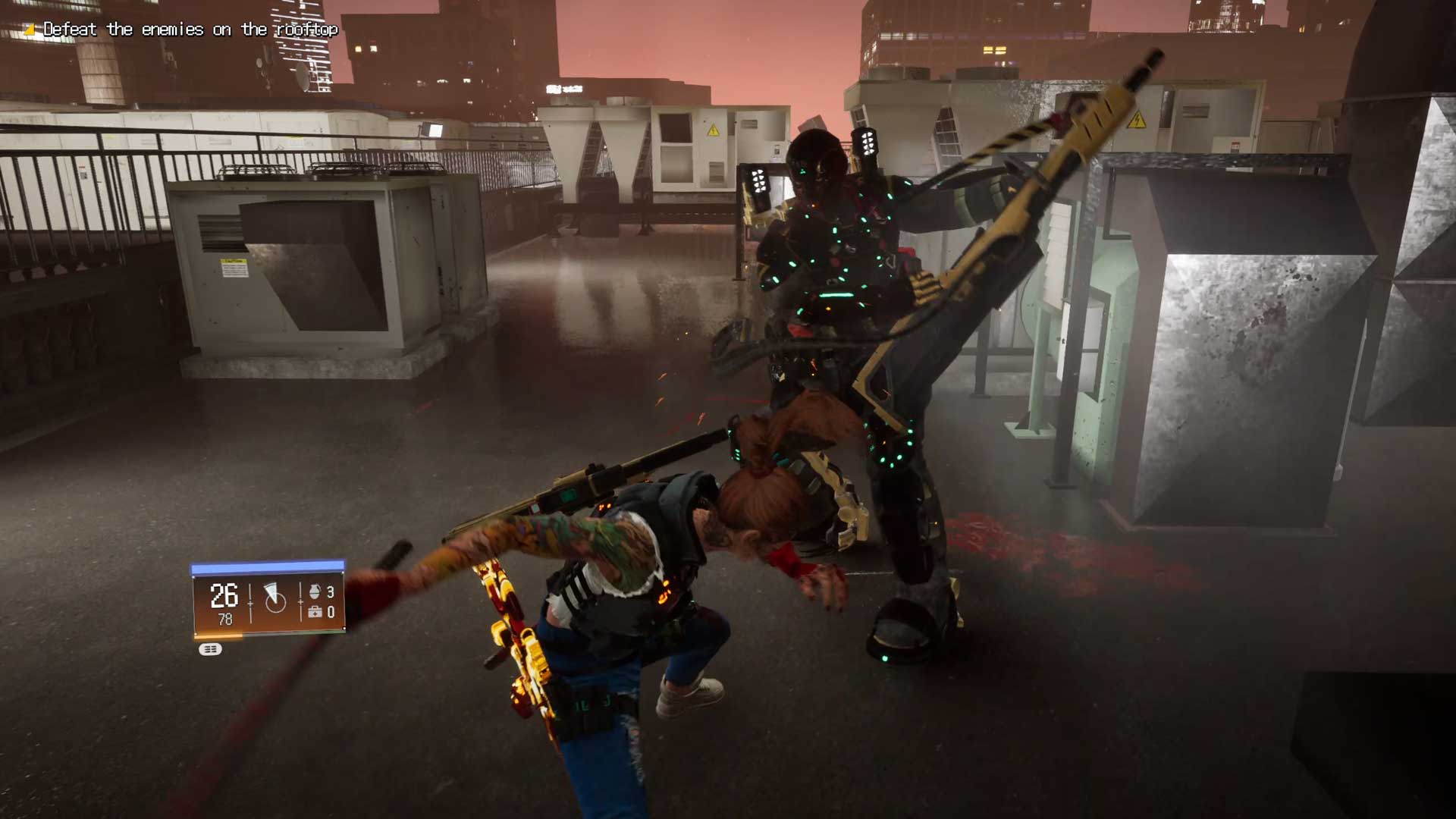 One rule in a 3D action game like this, especially with a mid-sized team like Soleil that doesn't have Square Enix "money" like in Valkyrie Elysium, is that some moves you pull off and unlock may not land as intended. We have died various times by performing running high knee attacks that missed despite being on target, only to get countered by gunfire and ninja sword slashes. Also, our heroine Stone does not have much health from the get-go; even with skill tree upgrades which we'll get to, she will still die from a few melee hits if you're not on-point with your defense.
On the other hand, some enemies end up splitting apart from their groups as they try to pin you down, unaware that you have blocks, evades, and long-reaching katana strikes. Also, they sometimes run through corridors knowing full well you and your team have guns. So whenever you find an exploit in the game's level design, abuse it to your heart's delight to get ahead.
Learn To Parry & Watch Enemy Attacks
You'd be surprised how manageable the combat gets if you know how to parry each and every enemy's attacks in-game. It won't be easy, especially in the harder difficulties, but it's doable to get through all fights and stages unscathed. It'll be nice if the game had a grading system and more generous checkpoints. Still, you'll learn a lot through dying and eventually taking heed of enemy cues and telegraphed attack patterns.
When Leveling Up The Skill Tree, Aim For Offense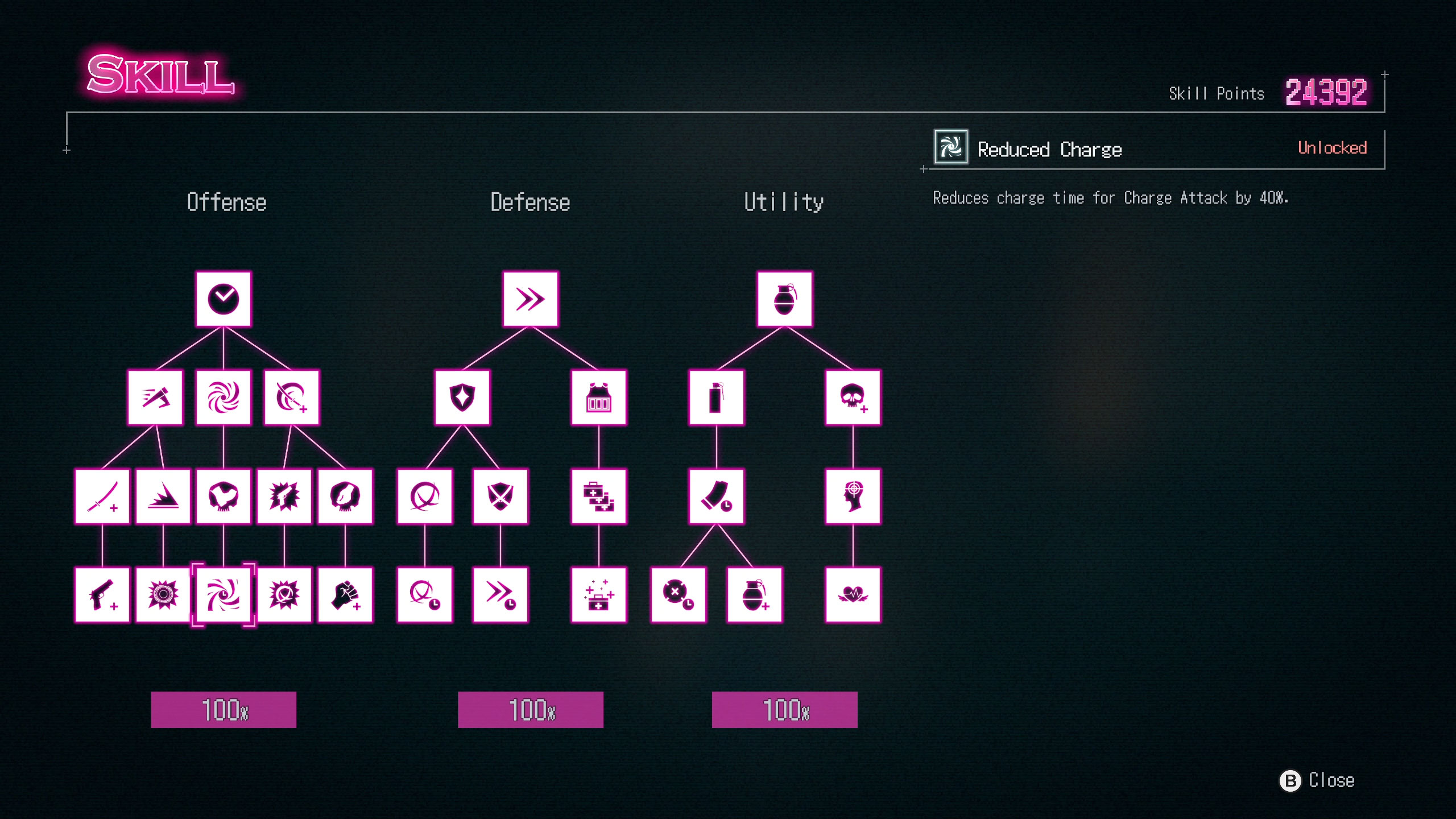 All of Stone's skills are important in the mid and late game, and you;'ll eventually unlock them all. But which ones should you focus first for a decently manageable time?
Based on our experiences with Normal and Hard, we would go for the Offense/Damage tree first. Having longer parry and evade windows  (at the very end of the skill tree) can save your skin in later battles with multiple elite and boss enemies.
When Customizing Guns, Go For Accuracy
Headshots in Wanted: Dead kills most enemies quick whether they're human grunts or android. So have your assault rifle be the best at accuracy and aiming, damage and recoil be damned. You can just use melee and handgun to finish the job when you close the gap.
When Customizing Your Handgun, Go For Stopping Power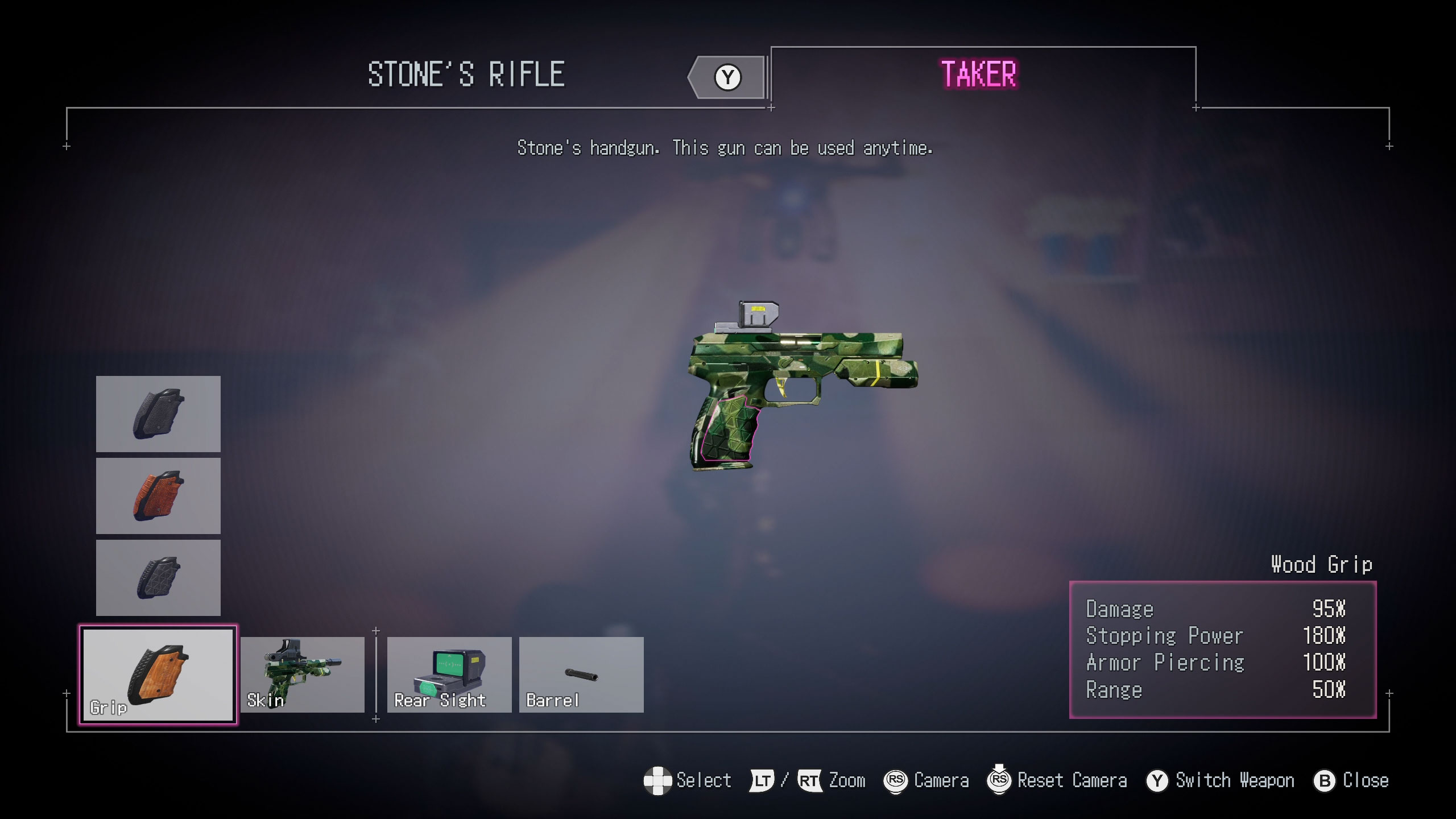 Your handgun is a very valuable fighting tool that is usually used in your sword combos, and is also one of the faster attacks in Stone's combat string. While all the handgun mods are great, we highly suggest you amplify the handgun's stopping power over everything else; maybe have range be the second parameter to improve.
The handgun can stunlock enemies if its stopping power is high, and even if its damage isn't high from the mods you arrange, your sword can finish the job.
All Boss Fights
Related