Gather your vamp friends and get ready for some fun with the upcoming "Secrets of Gloomrot" update for V Rising, the action RPG survival game everyone's talking about!
Stunlock Studios is introducing a new map that's dark and spooky, with lots of hidden areas to explore. Here's the best part: this whole new big expansion which will be released in May will be free for you vamps who already own V Rising!
So without further ado, let's talk about the numerous new features that are coming in the major update.
NEW FEATURES
NEW BIOME – GLOOMROT
We finally have a name for our new region, Gloomrot. Expect polluted valleys and lightning-scorched highlands and face the uncontrollable horrors of the Trancendum's mutated experiments. You'll get to navigate through mechanical wonders. Suck the blood of these creatures to gain their knowledge and enter a new age of technology.
The new biome is almost the same size as Dunley Farmlands and will be divided into two sections, the South and North. Each area will bring new challenges, technologies, and enemies.
We will get more details on Gloomrot as it comes. It is, after all, The "Secrets" of Gloomrot.
MULTIPLE CASTLE FLOORS
Get ready to climb the stairway to home design heaven! Stairs are finally given a makeover and gone are the days when you could only place them on ramps (Hurrah!). These stairways allow you to build multiple levelled floors of your castle. Once built, they become the lifeline to the higher levels of your castle and will be indestructible during a siege. So if those pesky vampires come knocking at your door to steal your loot, worry not, your trusty staircase will keep your castle standing tall.
Using the same technology of the blue lines you get when building,  a new safety feature is being introduced so clumsy bloodsuckers (like me) will feel secure. Your castle will now automatically detect where you need a railing and will construct it for you. Roofing still works the same, but now the layout is more of your own to customize. Say hello to rooftop gardens and balconies! But with all this space to cover, getting around can be a bit of a pain and this is why we're getting Castle Teleporters! Once you get the recipe, you will be able to craft these to warp around your castle. Just don't rely on them during a siege – when your castle is under attack, they won't be functional.
NEW QUARTZ MINING AREA & GLASSMAKER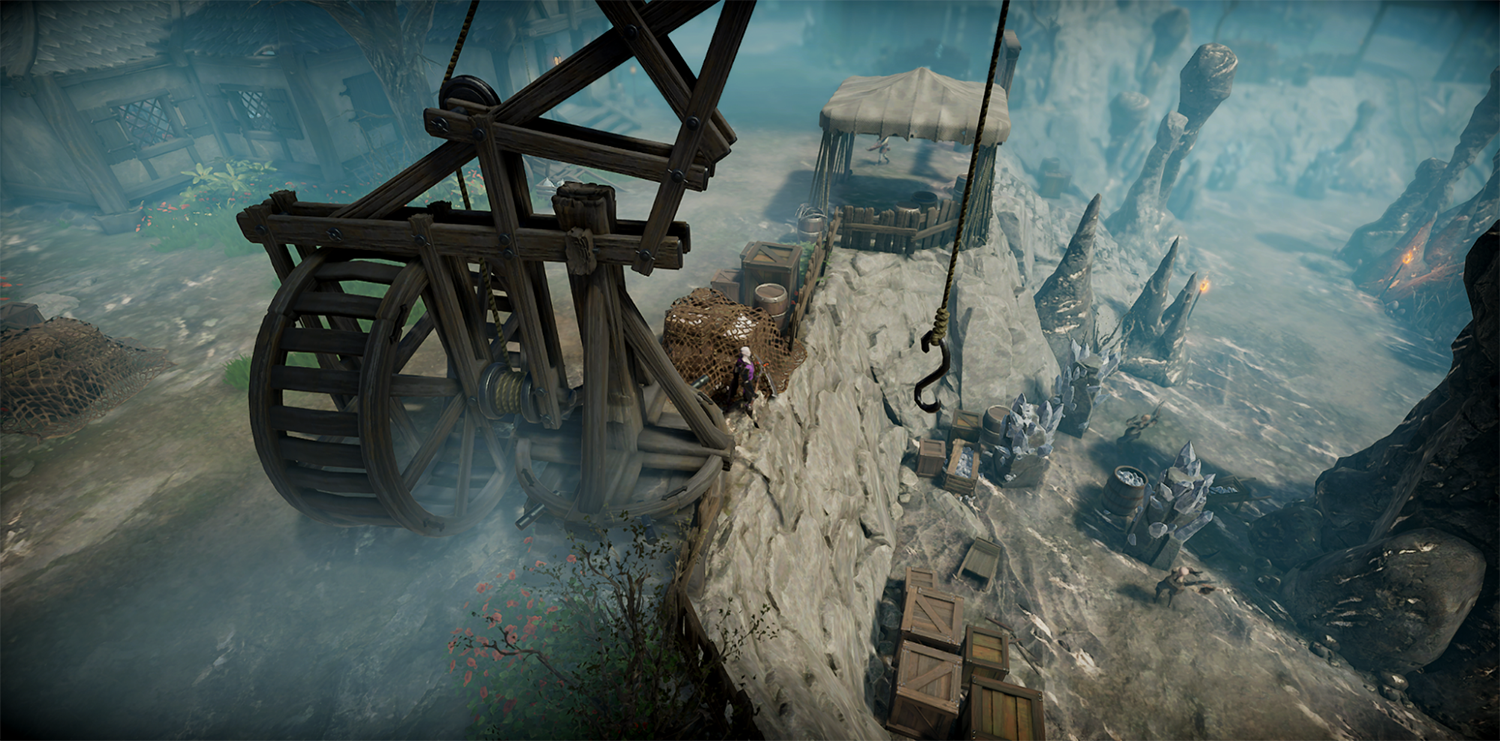 It looks like Quartz is getting a serious upgrade in the upcoming V Rising expansion! The shiny material is getting a brand new visual look for Quartz nodes, and more nodes popping up in other areas (More farming zones woohoo!). Get ready to channel your inner loot goblin and stock up on this resource like never before. We might even get a new NPC with a focus on quartz: a master glassmaker and her artisan glass shop.
New V Blood Carrier Boss and Enemies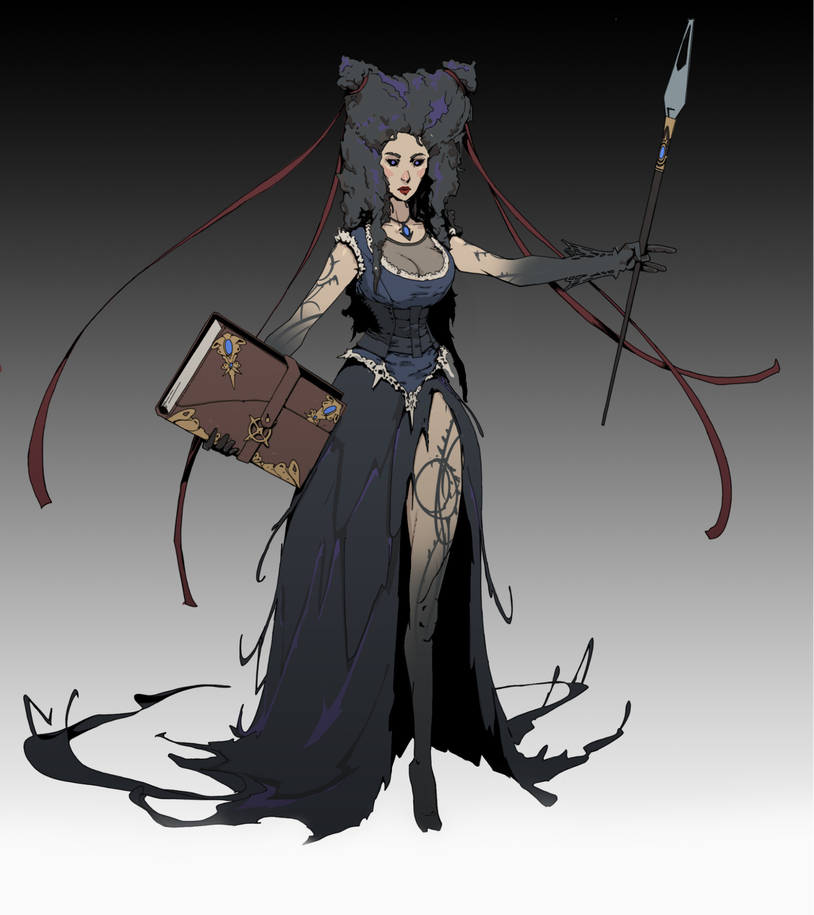 Of course, we'll be sinking our fangs into new bosses and enemies. The concept art for an unnamed V Blood carrier boss has been teased by V Rising developers, as well as some other designs for enemies.
New Marketplace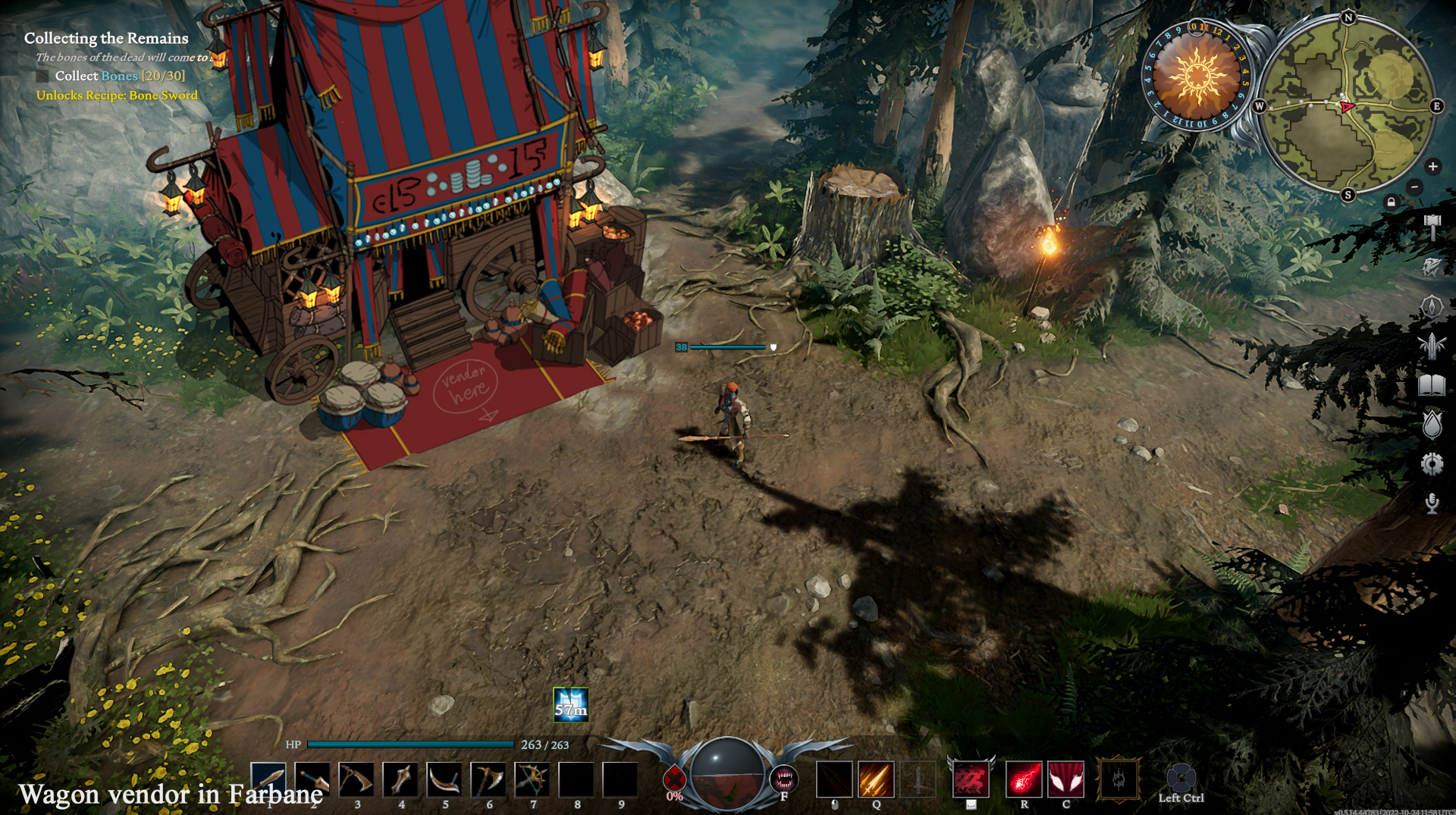 The introduction of the Marketplace could be a gamechanger for V Rising. We can finally spend our gold on more things (Huzzah!). It will also be a faster way to get more recipes. Of course, being a vampire, not every vendor is going to be nice to you. It is said that some traders will only sell their wares to you if you are disguised.
New Jewel System and Spell School
A new Jewel system will be released. This would allow players to craft Jewels that could then be added to unlock new perks for your spells. With this new addition, there will be new combinations and effects with different spells for players to experiment with.
We will all be going back to school with this new expansion. There are currently five prime schools of magic in V Rising: Blood, Unholy, Illusion, Chaos, and Frost. There will be a lot of changes to the current schools and all of this will make each school have a stronger identity. Some archetypes have also been reworked. A brand new sixth spell school will be joining us with this new expansion (how exciting!).
Quality of Life Improvements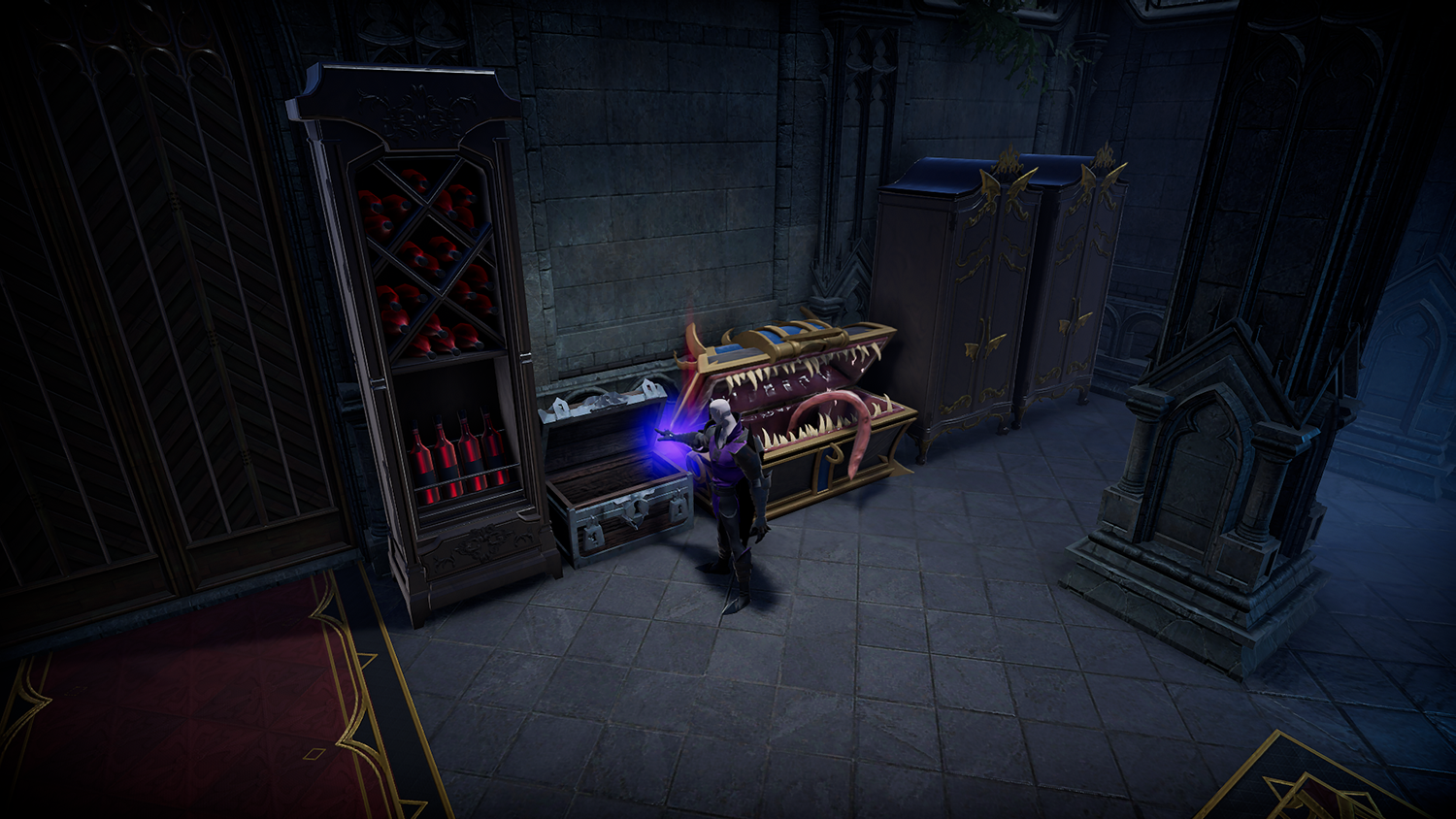 The devs are finally working on improving inventory management. In a dev blog, they conveyed, "There has been a lot of feedback regarding frustrations and ideas around what you can carry on you and how to efficiently store your goods, especially in relation to crafting stations. This is completely natural for a survival crafting game and a huge part of the gameplay."
Some other quality-of-life improvements that the devs call their "wishlist feature", include:
Seeing your clock in your coffin
Giving the coffin more benefits such as healthy recovery
Sit in chairs
Turn lights on and off
Naming your castle
Place signs
Build secret doors and passageways
Interacting with your servants
The upcoming update is looking bloody awesome and I personally am excited about the new expansion. So hold on, fellow gamers, and we'll keep you updated with all the bat-tastic news!
The expansion will be available in May 2023. V Rising Early Access is available on Steam.
Related