By Xandria Morden|April 26, 2023|
Samba de Amigo: Party Central is a rhythm action video game developed and published by SEGA. The rhythm action series is set to have many top music genres which will include EDM, pop, Latin and more. The first batch of songs announced by SEGA includes popular artists such as Ricky Martin, Ariana Grande, Jonas Brothers and a whole lot more.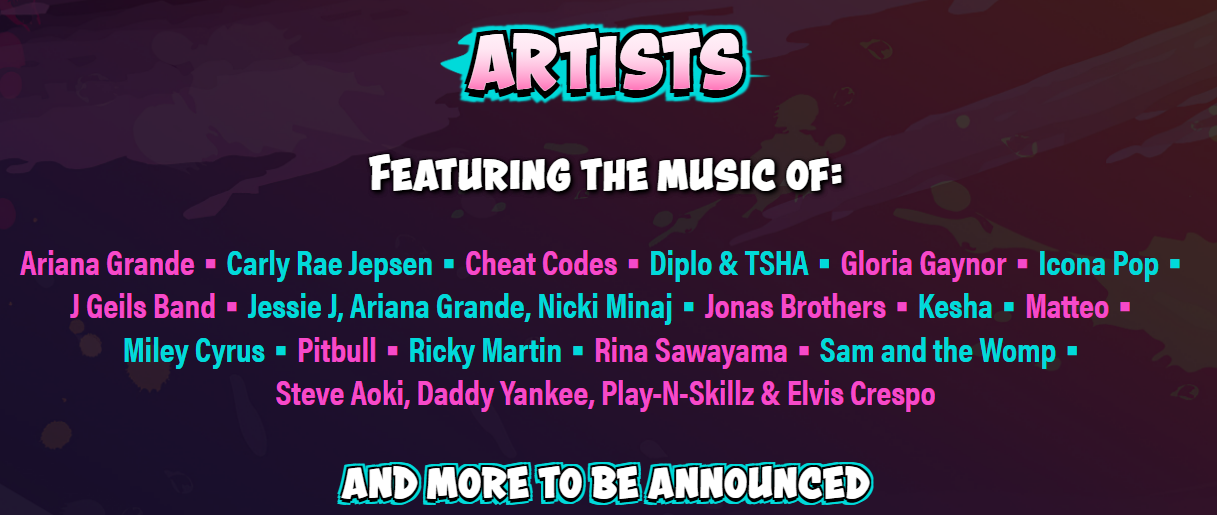 These are some of the 40 songs that will be available at launch:
"Break Free (feat. Zedd)" by Ariana Grande
"I Really Like You" by Carly Rae Jepsen
"Payback (feat. Icona Pop)" by Cheat Codes
"Let You Go (feat. Kareen Lomax)" by Diplo and TSHA
"I Will Survive (Eric Kupper Mix Extended)" by Gloria Gaynor
"I Love It" by Icona Pop
"Centerfold" by J Geils Band
"Bang Bang" by Jessie J, Ariana Grande, Nicki Minaj
"Sucker" by Jonas Brothers
"TiK ToK" by Kesha
"Panama" by Matteo
"Plastic Hearts" by Miley Cyrus
"Celebrate" by Pitbull
"The Cup of Life (La Copa de la Vida)" by Ricky Martin
"XS" by Rina Sawayama
"Bom Bom" by Sam and the Womp
"Azukita" by Steve Aoki, Daddy Yankee, Play-N-Skillz, and Elvis Crespo
"Macarena (Cover)"
"Fugue (Classic)"
"La Bamba (Cover)"
This exciting track list comes in addition to the Sonic the Hedgehog tracks that were announced previously : "Escape From The City" from Sonic Adventure 2 and "Fist Bump" from Sonic Forces. More music will be joining the list in the coming months so stay tuned!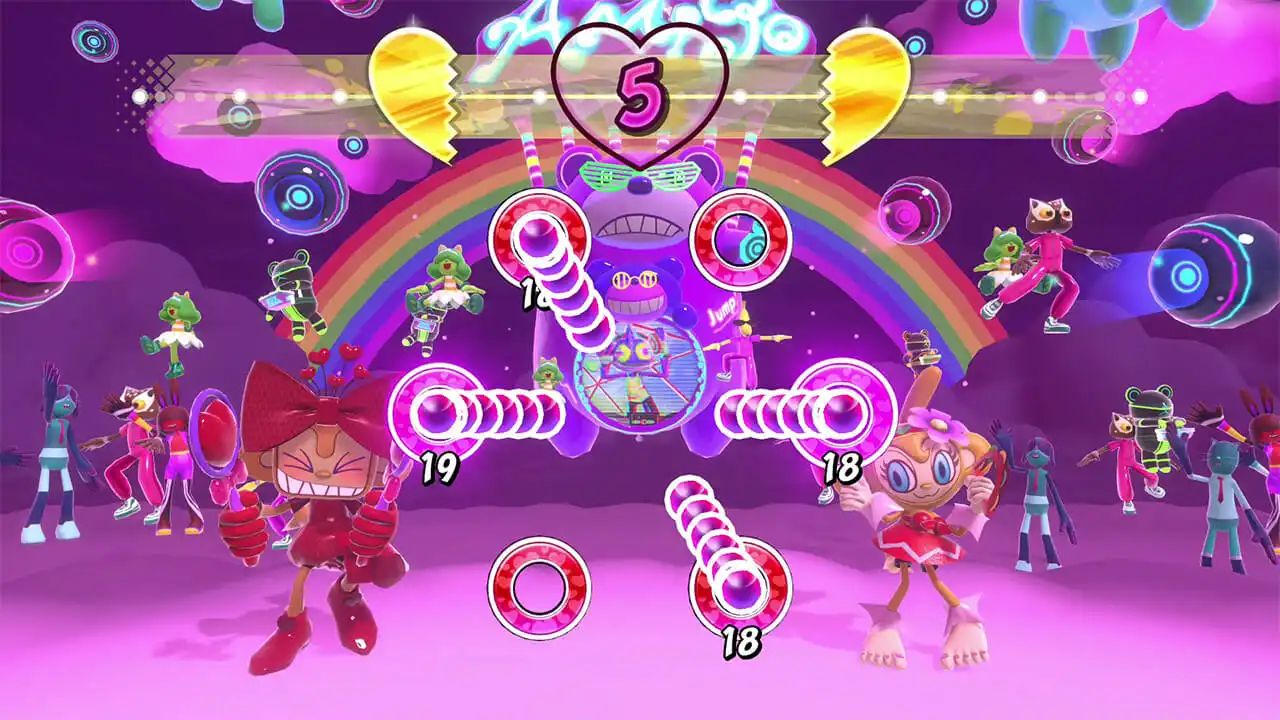 Samba de Amigo : Party Central is due out on the Switch this summer.