You want a full-fledged single-player fighting game experience? Capcom's going to deliver it and then some.
Capcom has divulged a ton of Street Fighter 6 World Tour info, where players go all around the world to be the best fighter using their custom avatar. It's looking like as if the team will be making 2023's de facto single-player campaign for fighting games, much like how Mortal Kombat 9 did their version eons ago. Let's break down more info about the mode via the recent Capcom Street Fighter 6 livestream, as well as our hands-on with the demo.
World Tour Here We Go
We already know how extensive the character creator is, so with the demo out for PlayStation 5 and PlayStation 4 owners, you can take your time with it and create your character, then carry them over in the full game on 2nd June. What wasn't revealed until now is that character body size and length matters. If you're a big target, you'll be easily hit, but that means you have better footsie tools and range.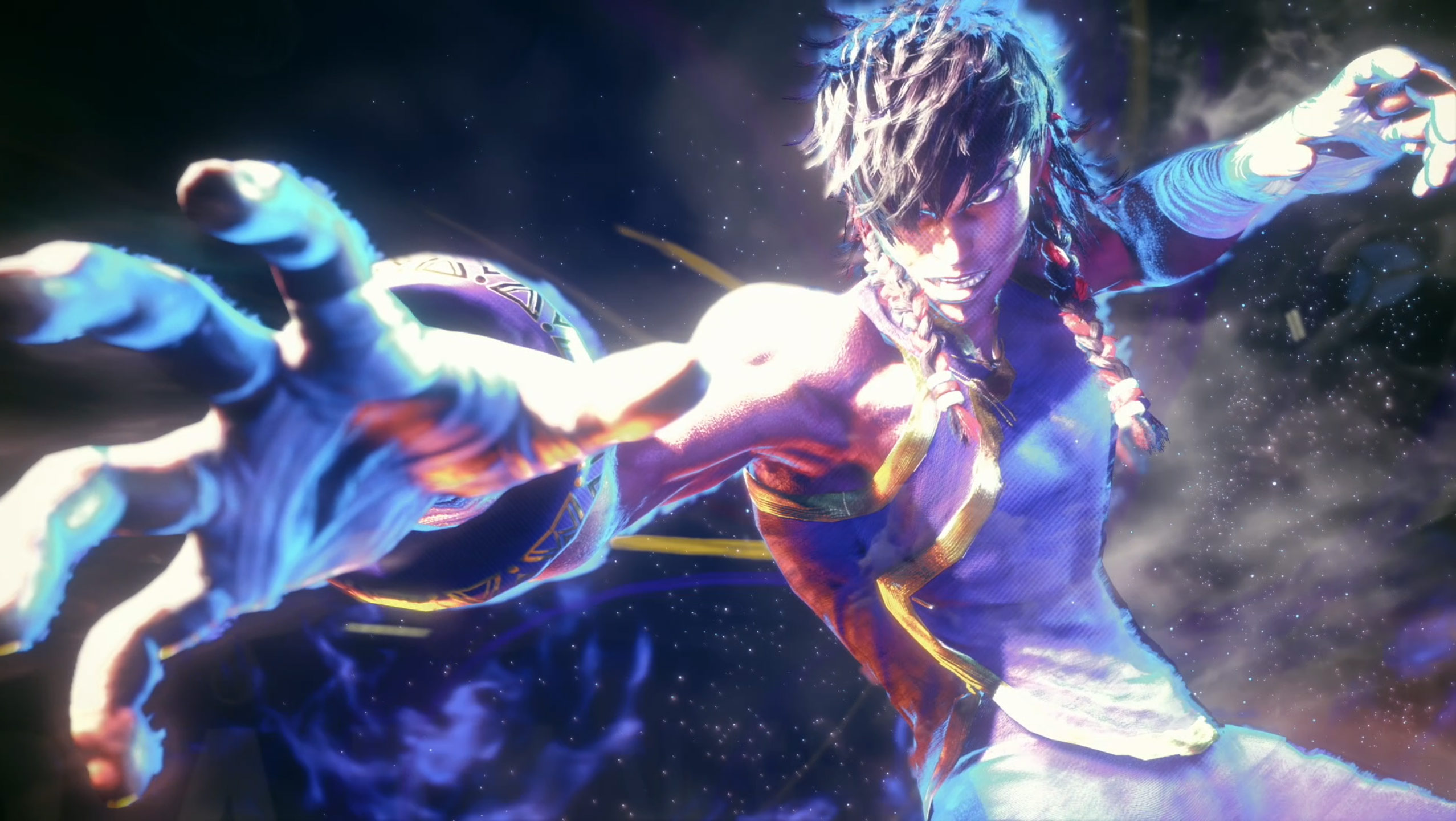 Your custom avatar assumes the role of a recruit of Buckler Security Services Training Course. You'll meet your coach Luke and thus adopt his moveset: Rising Uppercut, Heat Knuckle, his simple LP combos. You also start the World Tour with Modern Controls, but can only change them to Classic 6-attack button controls later in the story. This is the game's attempt to ease new players into the fray.
After the tutorial and a match with your friend/rival Bosch, you then explore Metro City. You'll fight random strangers in friendly matches 2D fighting style, get accosted by Mad Gear gang goons (also in 2D fighting style), and do RPG checkpoint tasks like fighting specific folks. You'll even get sidequests from your coach and other characters. All this means more experience and getting level-ups, which means getting stronger. You even have a skill tree that gives you buffs to your punches, your kicks, or even the option to add more moves to your repertoire.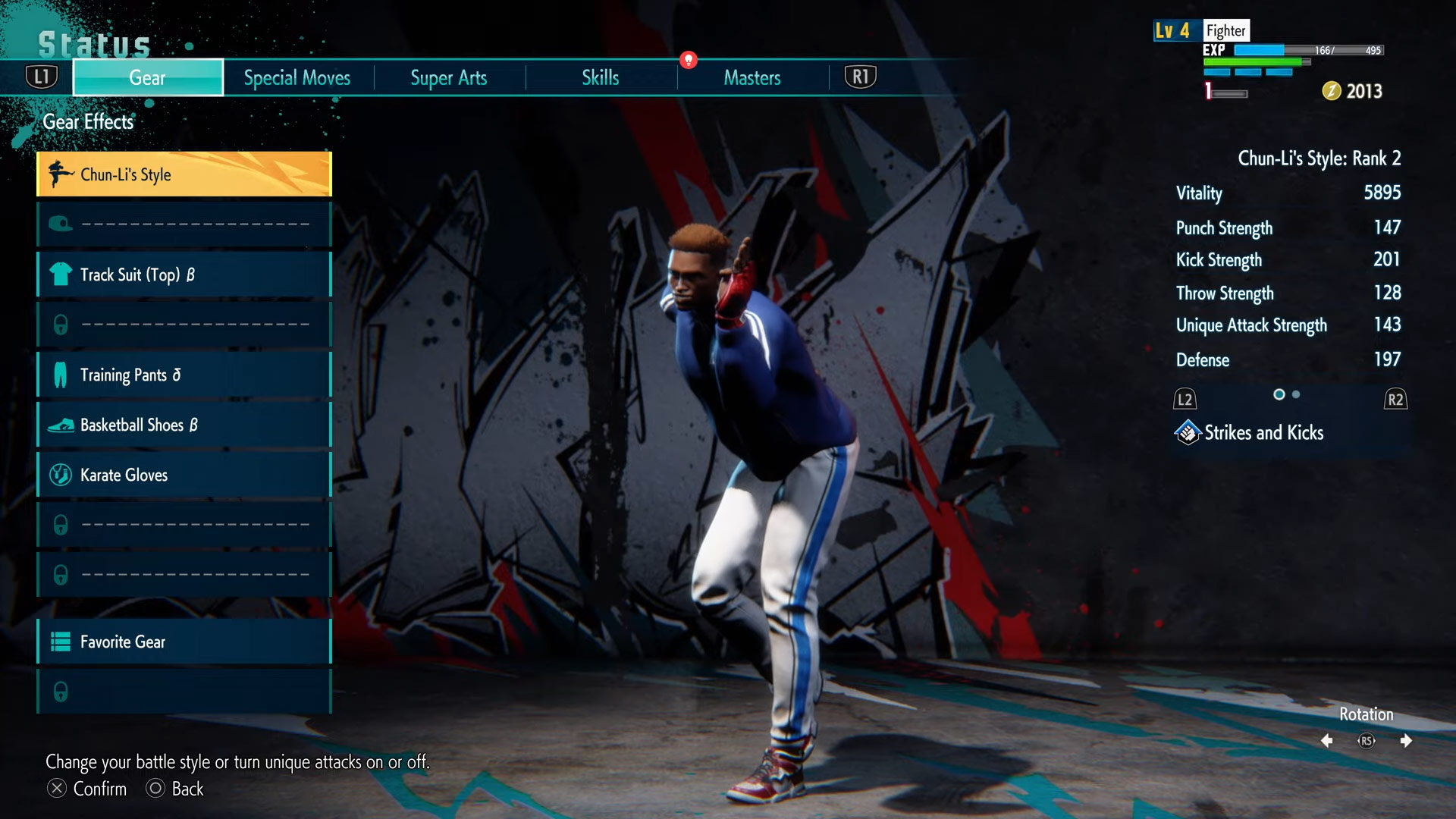 The full version of the game will let you travel beyond Metro City, heading to places like Chinatown, the fictional Asian country of Neyshall, and Rome. You'll need to acquire Flight Tickets to travel around; most likely you'll get these when you progress through the World Tour mode's main quests or get Flight Miles via quests and requests, which you cash in for Flight Tickets.
You'll even get more moves and styles to use by being apprentices to other masters and senseis like Chun-Li and Marisa. Using their fighting styles in battle means leveling up their styles, meaning more unlocked moves and getting to use their Master Actions in the overworld. Examples of Master Actions include Chun-Li's spinning bird kick, E.Honda's Sumo Headbutt, and Luke's Rising Uppercut, which can be used to either traverse hard-to-reach spots or destroy obstacles to progress, or even uncover treasures.
The RPGing doesn't stop there: you can even equip all sorts of clothes for stat boosts and powerups in battle. You even get World Tour exclusive skills: these include Drive Stall which slows down time in the Overworld so you can escape encounters or just ambush them properly, and Pressure Time which lets players hit enemies for more damage when they see them glowing white (in a vulnerable state).
If you want a taste of World Tour mode, you can try out the Street Fighter 6 demo today, available on PlayStation 5 and PlayStation 4. The Xbox and PC versions will be available on 25th April.