By Lewis Larcombe|April 4, 2023|
This one's for the World of Warcraft fans as you'll want to hear about the upcoming content updates. The Champions of Azeroth have been exploring the recently re-opened Forbidden Reach, but their attention will soon turn to the underground. That's because the Embers of Neltharion update is coming on 2 May, along with Dragonflight Season 2 on 9 May.
Embers of Neltharion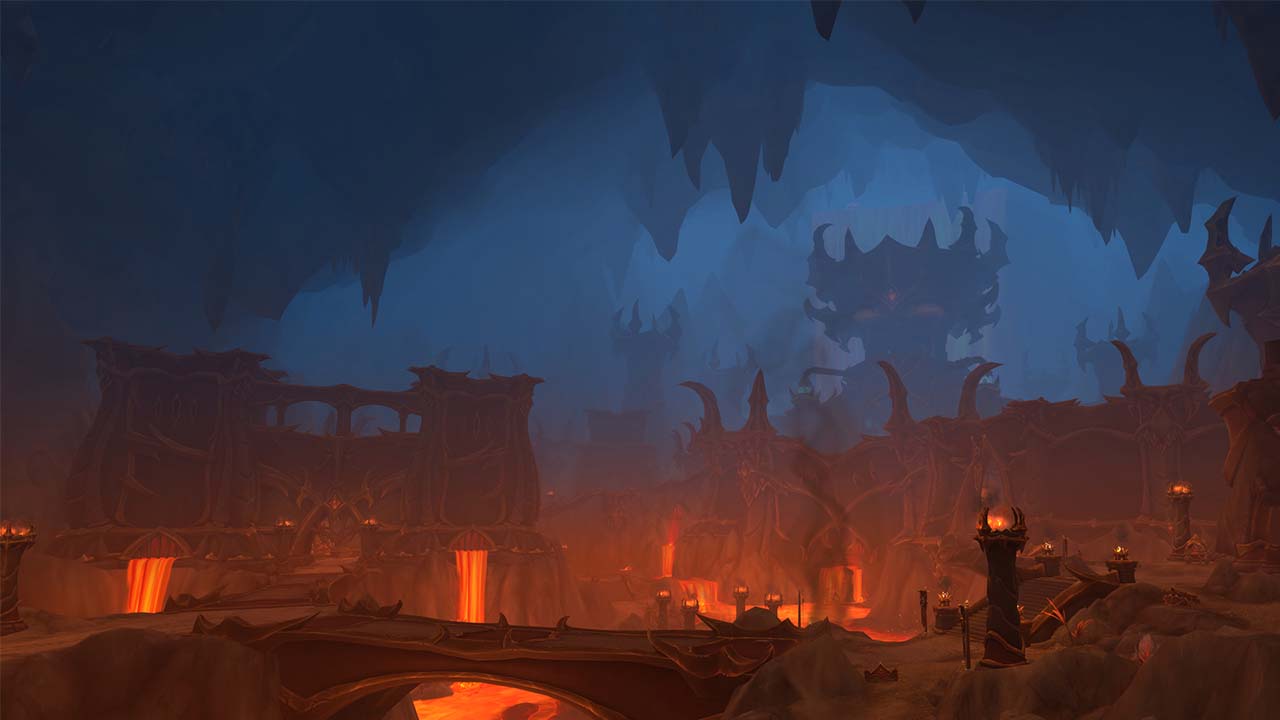 Let's start with Embers of Neltharion. This update includes a brand new zone called Zaralek Cavern, where you can explore, complete quests, and meet new denizens. Plus, guilds will be able to invite players from the opposite faction, giving you access to new guild chat, bank access, and calendars. There's also a new renowned track called Loamm Niffen with new rewards and activities to unlock. And for all you dragon enthusiasts out there, there are new racing courses, glyphs, abilities, and a new drake to ride.
But that's not all! Embers of Neltharion also comes with class tuning and balancing, HUD/UI updates, and tons of new gear, mounts, and pets to collect.
Season 2
Now onto Dragonflight Season 2. The new raid, Aberrus, the Shadowed Crucible, will have you facing off against nine bosses to stop the Incarnates and Scalecommander Sarkareth from accessing Neltharion's secret laboratory. And for Mythic+ fans, there's a new rotation that includes returning dungeons like Freehold, The Underrot, Neltharion's Lair, and Vortex Pinnacle. The system also received some major changes, including the removal of a seasonal affix and a revamp of the base affixes.
All in all, these updates are sure to keep you busy and entertained for hours. So mark your calendars for 2–9 May and get ready for some epic adventures in World of Warcraft! For more info check out the official blog post.