Asus ROG Ally: What You Need To Know About This Potential Steam Deck Killer [Update]
The Asus ROG Ally is a gaming device from the PC-making company that is clearly capitalizing on the Valve Steam Deck fad. However, it does plan to be a more powerful version of its competitor while also being its own beast: a portable gaming beast that plans to run EVERY PC game out there. Keep in mind that Asus ROG is known for its powerful-if-expensive mobile phones, so it's most likely taking those lessons and processes to heart and implementing it onto the Ally.
Here's what we know about the upcoming gaming device, slated for an 11th May official reveal from Asus.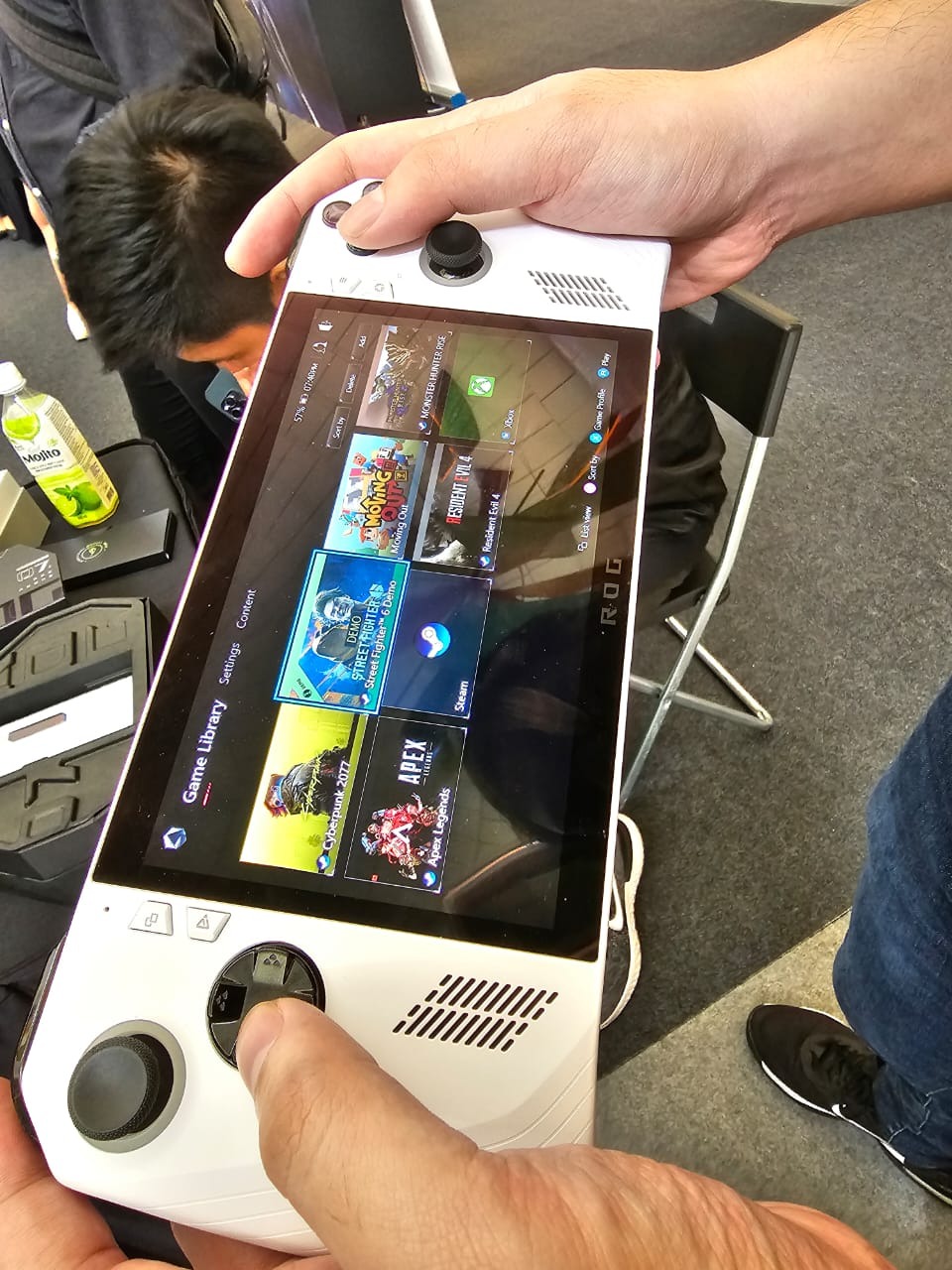 What makes the Asus ROG Ally such a sought-after device?
The Asus ROG Ally is a portable PC tailored to have controllers on each end with a screen in the middle like the Nintendo Switch. In essence, it's following the build of Valve's Steam Deck, but more powerful. See, the device is debuting the AMD's Ryzen Z1 Extreme which is a handheld-dedicated chip meant for devices similar to the Steam Deck.
Steam Deck users may be jealous at what the Ally offers (via Verge):
Easy-to-reach shoulder buttons with a decent click.
Not-too-tall analog sticks.
An Xbox One-style concave D-pad that's easy to rock and roll.
An honest-to-goodness fingerprint sensor for genuine biometrics.
Custom fan curves so you control the noise and heat levels.
Built-in task switching, task manager, screenshot and video recording shortcuts (hold down one of the rear paddles and press D-pad or face buttons).
The ability to drag the performance overlay to almost any part of the screen.
What is inside the Asus ROG Ally?
Let's break this down in bullet points:
The Ally features Zero Gravity cooling (Pokede)that accommodates all possible orientations with the device to ensure consistent cooling performance.
The Ally's RAM is soldered, thus is not replaceable.
The Ally's battery and SSD are easy to replace, though you might void the warranty of the device.
The joysticks are attached to a dedicated daughterboard, meaning you can swap these out to a Hall Effect-based joystick if needed(Pokde).
There is a popup screw that can help you lift the entire backplate off the device easily.
Here are the official specs:
APU: AMD Ryzen Z1 Extreme
Cores: 8
Threads: 16
Graphics: RDNA 3
RAM: 16GB LPDDR5
Display: 7-inch IPS 1080p/120Hz
Storage: 512GB PCIe 4.0 SSD/microSD
Weight: 608g
How much does the Asus ROG Ally cost? When will it be out?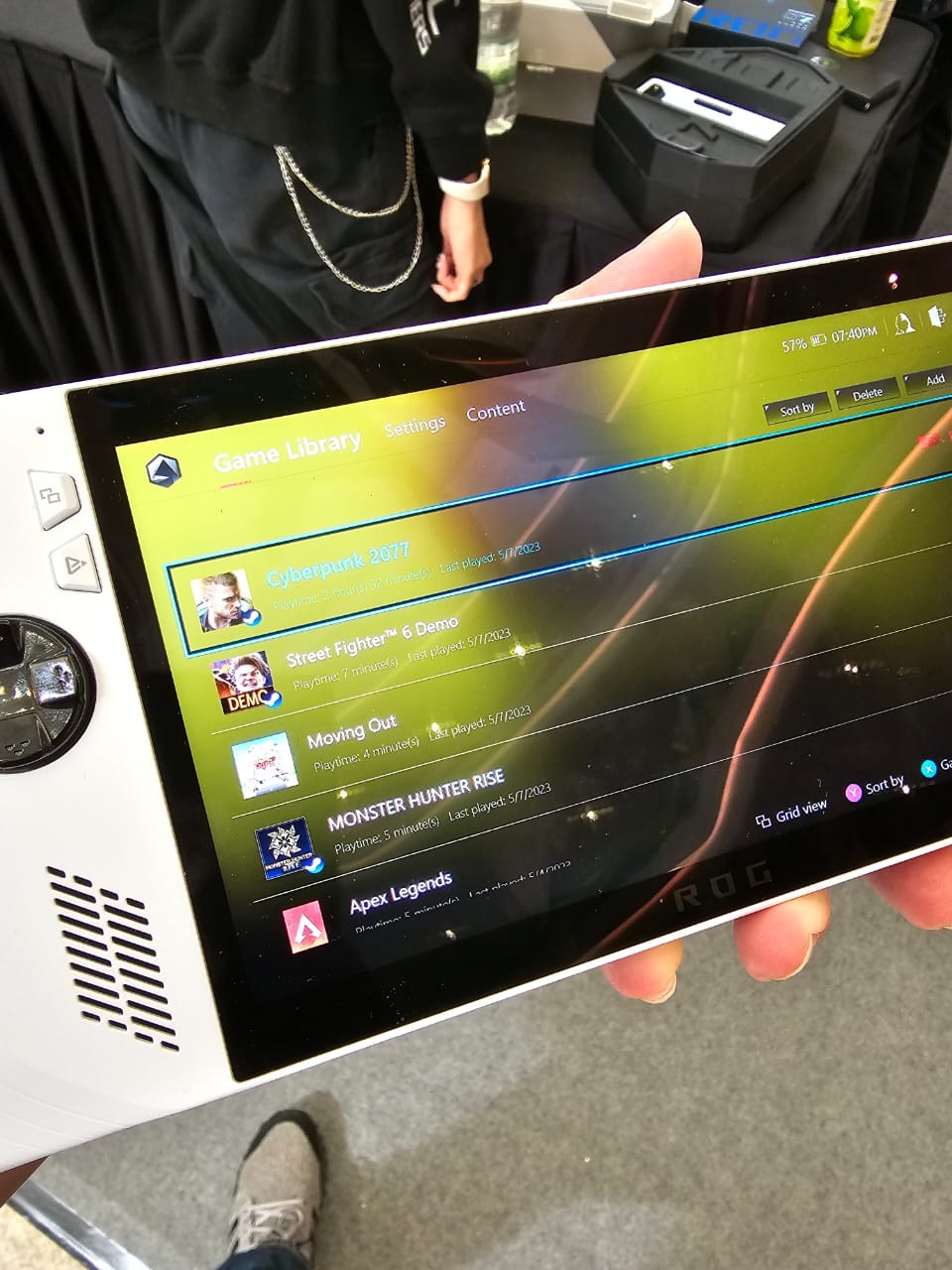 Update [19/5/2023]:
The ASUS ROG Ally will be out in Malaysia in July 2023. No price has been announced or confirmed yet, but PC gaming fans should "get ready to be surprised – in a good way!" This is probably a way to prevent grey imports of the Ally (and scalper tactics) from being commonplace come 13 June.
Update [11/5/2023]:
The ASUS ROG Ally will cost US$699 (roughly around RM3,200 or S$930) and will be out on 13 June.
ASUS ROG Ally AMD Ryzen Z1 Extreme Version
Up to 8.6TFlops
512G PCle Gen 4 SSD
3 months free Xbox Game Pass Ultimate
7″ FHD Display with 120hz refresh rate
ROG Intelligent Cooling Dual Fans
16GB LPDDR5
US$699
Out 13th June
ASUS ROG Ally AMD Ryzen Z1 Version
Up to 2.8TFlops
512G PCIe Gen 4 SSD
3 months free Xbox Game Pass Ultimate
7″ FHD Display with 120hz refresh rate
ROG Intelligent Cooling Dual Fans
16GB LPDDR5
US$599
Out in Q3 2023
There is no official price yet, but the device is rumoured to cost RM4,599 to RM5,599. However, these are placeholder price tags that are on Lazada and Shoppee; the official pricing will only be revealed this week on 11 May. Asus has promised that the gaming device's price tag will be competitive value-wise.