Singaporean game publisher 4Divinity, a subsidiary of GCL Asia, has achieved a huge milestone in Asia with their co-published single-player first-person shooter game, Atomic Heart. The game has been a great success and within just two hours of its release on 21 February, it made an impressive US$2 Million in sales, surpassing initial expectations. 4Divinity's excellent marketing strategy played a big role in generating hype for the game in the gaming community.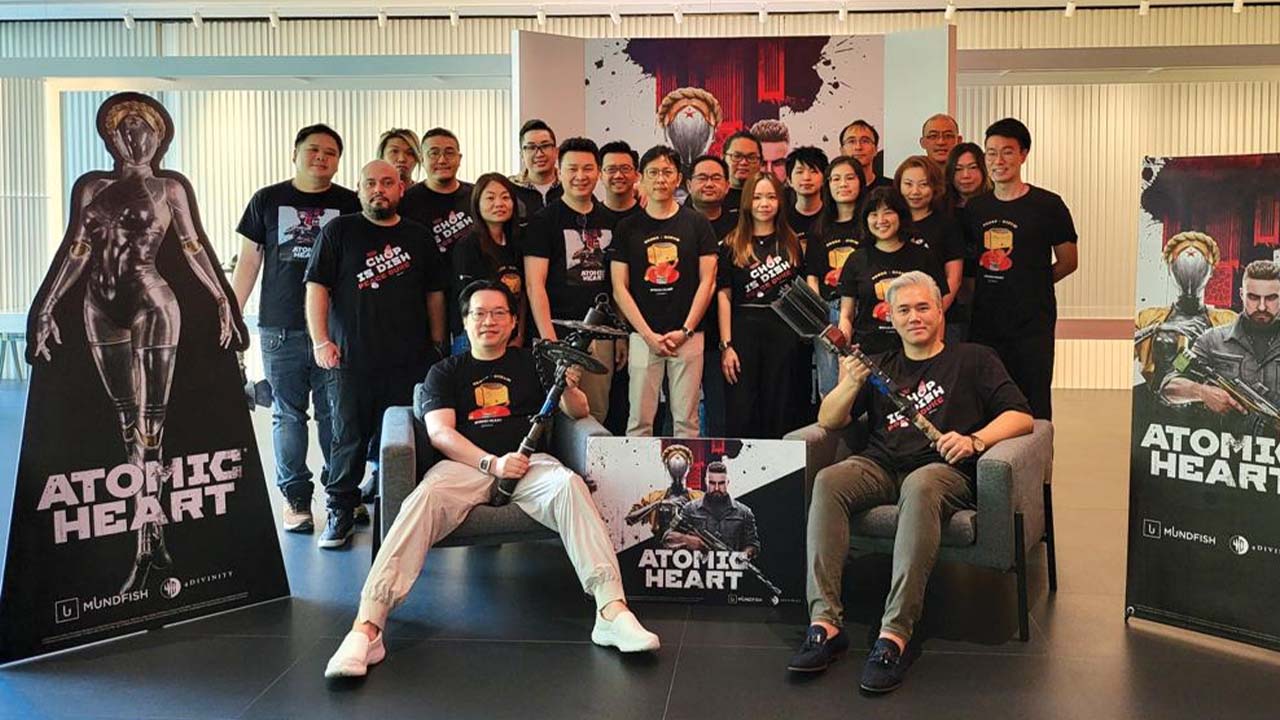 Atomic Heart, developed by Mundfish and co-published by Focus Entertainment in the EU and US markets, sold close to 300,000 physical and digital copies across various Asian markets through 4Divinity, which made up a massive 49.6% of the total global sales as of April 2023. The game has been popular in 11 strong gaming markets in the region, including Singapore, China, Japan, Hong Kong, Korea, Taiwan, Vietnam, Malaysia, Philippines, Indonesia, and Macau. Recently, it was launched on PS4 and PS5 consoles in Japan, featuring a new Japanese voice dub with popular voice actors, including Akio Otsuka and Tomokazu Sugita.
Released worldwide on 21 February 2023, Atomic Heart is a single-player first-person shooter video game set in an alternate history Soviet Union, where robots have replaced most manual labour. When the project gets mysteriously sabotaged, leading to a violent robot uprising, Agent P-3 is sent in to rectify the situation, uncovering the project's various secrets in the process.
The game has been praised for its imaginative setting and ambitious gameplay, receiving an 8 out of 10 from leading games publication IGN, as well as a 75 from review aggregator Metacritic. It also scored well in the Asian market, receiving an 8.7 from Hong Kong publication UCG, and a 7.6 from aggregator Gamersky, among others.
Jacky Choo, Group Chairman and Founder of GCL Asia, expressed pride in Atomic Heart's success, which is a remarkable milestone for not just their company but any games publisher or distributor in the region. Historically, the EU and US markets have had the larger share of sales for games, but Atomic Heart has managed to amass almost the same volume of total sales and revenue within a month.
Prior to its launch, Atomic Heart generated a lot of anticipation, with over 1 million gamers on Steam adding it to their wishlists before its launch in February. Within 3 weeks of its release, the game surpassed 5 million players across all platforms, hitting an all-time peak of 38,469 concurrent players on Steam. The game is expected to continue its strong sales trajectory in the years to come.
4Divinity has published other popular game titles such as Figment 2: Creed Valley, Windstorm Collection, and Life in Willowdale under its banner. Mundfish secured significant investments from Chinese multinational conglomerate Tencent for their inaugural game, which led their series B funding round. GCL Asia plans to expand even further in the coming years by forming partnerships and acquiring new games to distribute across their markets, becoming the largest games distributor in Singapore and subsequently in Asia.