By Lewis Larcombe|May 3, 2023|
Strange Scaffold, the developers of the much-awaited crime drama poker game Sunshine Shuffle, has announced that the game will hit the shelves on 24 May. The game will be available for Nintendo Switch and PC via Steam.
Sunshine Shuffle is not your typical poker game. It's a narrative adventure that takes you on a wild ride with talking animals who have a bit of a shady past. These creatures are part of the "Morning Shift," a group of working-class critters who tried to pull a Robin Hood and ended up crossing paths with the Fishie Mob. But hey, they lived to tell the tale!
As you play through the game of Texas Hold 'Em, you'll uncover the story behind how the largest bank on the Eastern Seaboard got robbed in a single afternoon. And that's not all – you'll also earn tokens with each win, which you can use to spruce up your ship, the S.S. Sunshine. Deck it out with new light fixtures, chairs, card decks, and more!
But watch out – you'll also be facing off against some pretty tough opponents. Picture staring down a 12-year-old kitten who has nothing left to lose.
At least you'll have the game's vibrant ska soundtrack to keep you pumped up and wiggling in your seat. So, mark your calendars for 24 May and get ready to shuffle your way to victory!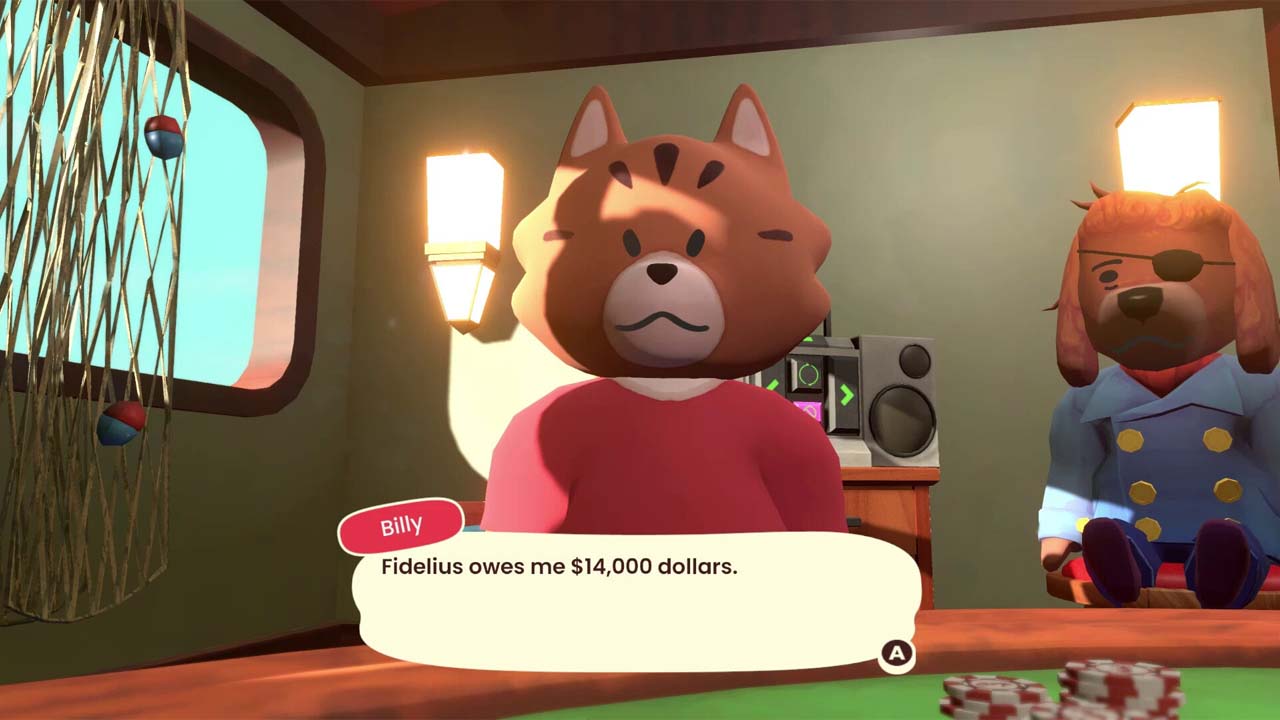 Key Features
A fusion of poker and narrative adventure, with a story that unfolds as you play!
Deep neo-noir story told with style, care, and the pain of hindsight.
Unlockable conversations that further reveal the story of the Morning Shift, and their lives before and after forming the infamous heist crew.
Rewards for careful strategy that let you decorate the S.S. Sunshine your way; with plastic skeletons and fish bowls and a dice-themed carpet; as the universe intended.
Original ska soundtrack from acclaimed musicians Skatune Network and RJ Lake!
A seadog with an eyepatch named Fidelius.