It's unbelievable that the last PlayStation Showcase was back in June 2020, which was about a year ago. It showed us games like Returnal, Ratchet & Clank Rift Apart, Marvel's Spider-Man Miles Morales and more. Most of those games have already been released since then, so it's the perfect time for another PlayStation Showcase.
During the PlayStation Showcase September 2021 presentation, Sony announced many of the upcoming games slated to arrive on the PlayStation 5 in the future. These include both third-party and first-party exclusives, which you can check out below:
Star Wars Knights Of The Old Republic Remake
Sony Interactive Entertainment, Aspyr Media, and Lucasfilm Games have announced Star Wars Knights Of The Old Republic Remake for the PlayStation 5. A release date was not announced.
Project Eve
Project EVE will launch for PlayStation 5, developer SHIFT-UP announced. A release date was not announced.
In the not-too-distant future, mankind is expelled from Earth after losing the battle against the invaders called the NA:tives. To win back Earth, the player becomes Eve, the survivor of the paratrooper squad deployed from the Colony, who must fight through powerful enemies with new comrades. If you fancy hyper-action games like Devil May Cry and Bayonetta, this one may be for you.
Tiny Tina's Wonderlands
Tiny Tina's Wonderlands will launch for PS5, Xbox Series X/S, PS4, Xbox One, and PC via Steam and Epic Games Store on 25 March 2022, publisher 2K Games and developer Gearbox Software announced.
Forspoken
Forspoken will launch for PS5 and PC in spring 2022, publisher Square Enix and developer Luminous Productions announced.
Protagonist Frey is a directionless, gritty yet street smart young woman who has persevered despite her rough upbringing in New York City. And her life hasn't really gotten any easier now that she's about to turn 21. Things take a turn for the unexpected when she's magically transported to Athia, a land where fantasies and nightmares are suddenly very real.
Playing as Frey, you'll need to harness newly discovered magical abilities to battle the terrifying monsters that inhabit the land. To have a chance of returning home, she'll also have to contend with the Tantas — destructive and twisted all-powerful matriarchs who have dominion over Athia.
As previously announced, Frey is performed by Ella Balinska, so I hope you enjoyed a longer look at her performance in the trailer. I'm excited to reveal more characters from Forspoken and some of the fantastic actors behind them too: Jonathan Cake plays Frey's companion "Cuff." Cuff is a magical, sentient bracelet of uncertain origin who helps Frey navigate through the sprawling landscapes of Athia.
Janina Gavankar plays Tanta Sila, the strongest and most formidable Tanta in Athia. While she once protected Athia with her unparalleled prowess in battle, Tanta Sila is now a dictatorial despot who is mad with power. Keala Settle plays Johedy, the hard-nosed archivist who provides Frey with guidance during her journey in Athia.
Monica Barbaro plays Auden, a kind and open-minded young woman who prioritizes the needs of others before her own. She is quick to accept Frey in Athia and sees more in her than Frey does in herself.
The game's music was composed by the legendary Bear McCreary, who you may know from God Of War (2018) and The Walking Dead. In addition to Bear, the renowned Garry Schyman (BioShock) is also composing musical tracks for the game.
The game is also written by Gary Whitta (Rogue One), Amy Hennig (Uncharted series), Allison Rymer and Todd Stashwick.
Alan Wake Remastered
Alan Wake Remastered will launch for PS5, Xbox Series X/S, PS4, Xbox One, and PC via Steam on 5 October 2021, Epic Games Publishing and developer Remedy Entertainment announced.
Alan Wake Remastered is the graphically enhanced version of the original game first released in 2010. Now, we are bringing you the complete Alan Wake experience, including the two story-expansions The Signal and The Writer, originally released as DLCs, with all-new 4K visuals, updated environments, cutscenes, and a brand-new making-of commentary where I take a trip down memory lane.
GTA V
Experience the world of Grand Theft Auto V in brand new ways when GTA V and GTA Online come to PS5 in March 2022 – with additional bonuses now available for PlayStation Plus members.
Ghostwire Tokyo
Ghostwire Tokyo will launch for PS5 and PC in spring 2022, publisher Bethesda Softworks and developer Tango GameWorks announced.
Marvel's Guardians Of The Galaxy
Marvel's Guardians Of The Galaxy will release for the PS4, PS5, Xbox One, Xbox Series X/S, and PC on 26 October 2021.
Vampire The Masquerade Bloodhunt
Join the Bloodhunt and become the ultimate vampire! Bloodhunt is a free battle royale game set in the Vampire: The Masquerade universe. A treacherous betrayal has stirred a war amongst the vampires, who are also being targeted for annihilation by a secret society known as the Entity. Use your supernatural powers, weapons and wits in this thrilling battle royale game to dominate the night and restore the Masquerade.
Deathloop 
"Blackreef is a mystery, and Colt is looking for answers. Who are the Visionaries? What is Blackreef? How does the timeloop work? Why does everyone on the island have amnesia? Why is Julianna always lurking behind the nearest corner ready to ambush Colt? Most importantly, Colt wants to know: "Who am I?"
The deeper Colt goes down the rabbit hole, the more questions arise. One thing is for sure, Colt is determined to get to the bottom of this mystery and break the timeloop—no matter what answers he finds.
Deathloop will launch on 14 September 2021 on console exclusively for PlayStation 5.
Kid A Mnesia Exhibition
An upside-down digital/analogue universe created from original artwork and recordings to commemorate 21 years of Radiohead's Kid A and Amnesiac. Coming in November 2021.
Uncharted Legacy Of Thieves Collection
Publisher Sony Interactive Entertainment and developer Naughty Dog have announced Uncharted: Legacy of Thieves Collection for PS5 and PC.
This brand-new remastered bundle includes Uncharted 4: A Thief's End, featuring Nathan Drake as he hunts for Captain Avery's long-lost treasure, setting off for one final far-flung adventure across the jungles of Madagascar to long lost pirate colony of Libertalia. It also includes Uncharted: The Lost Legacy, which chronicles Chloe Frazer's breakout exploits as she moves from frenemy to hero. Enlisting the assistance of renowned mercenary Nadine Ross, Chloe ventures to India's Western Ghats to locate the Golden Tusk of Ganesh.
Uncharted: Legacy of Thieves Collection will be available in early 2022 for PS5. The PC version is in development by our partners at Iron Galaxy and will release shortly after the PS5 version.
Tchia
A Tropical Open-World adventure. Climb, glide, swim, and sail your boat around a beautiful archipelago in this physics-driven sandbox. Use Tchia's Soul Jumping ability to take control of any animal or object you can find, and Jam on your fully playable Ukulele. A game inspired by New Caledonia.
Coming to PS4 and PS5 in 2022.
Marvel's Wolverine
Publisher Sony Interactive Entertainment and developer Insomniac Games have announced Marvel's Wolverine for PlayStation 5. A release date has not been announced.
Marvel's Wolverine is a standalone game being directed by Brian Horton (creative director) and Cameron Christian (game director), who recently led the creative efforts on Marvel's Spider-Man: Miles Morales, a game we're extremely proud of at Insomniac.
However, the game is still in very early development stages, but we know that it will feature an emotional narrative and "cutting-edge gameplay".
Gran Turismo 7
Gran Turismo 7 is coming to PS5 in March 2022.
Marvel's Spider-Man 2
Publisher Sony Interactive Entertainment and developer Insomniac Games have announced Marvel's Spider-Man 2 for PS5. It will launch in 2023.
Much of the development team that brought you Marvel's Spider-Man is returning to produce Marvel's Spider-Man 2, including Bryan Intihar (creative director) and Ryan Smith (game director).
Tony Todd (of Candyman fame) will be voicing the symbiote-fueled Venom in Marvel's Spider-Man 2. Yuri Lowenthal and Nadji Jeter will reprise their roles as Peter and Miles respectively.
Also, that might be Kraven The Hunter we hear talking in the trailer.
God Of War Ragnarok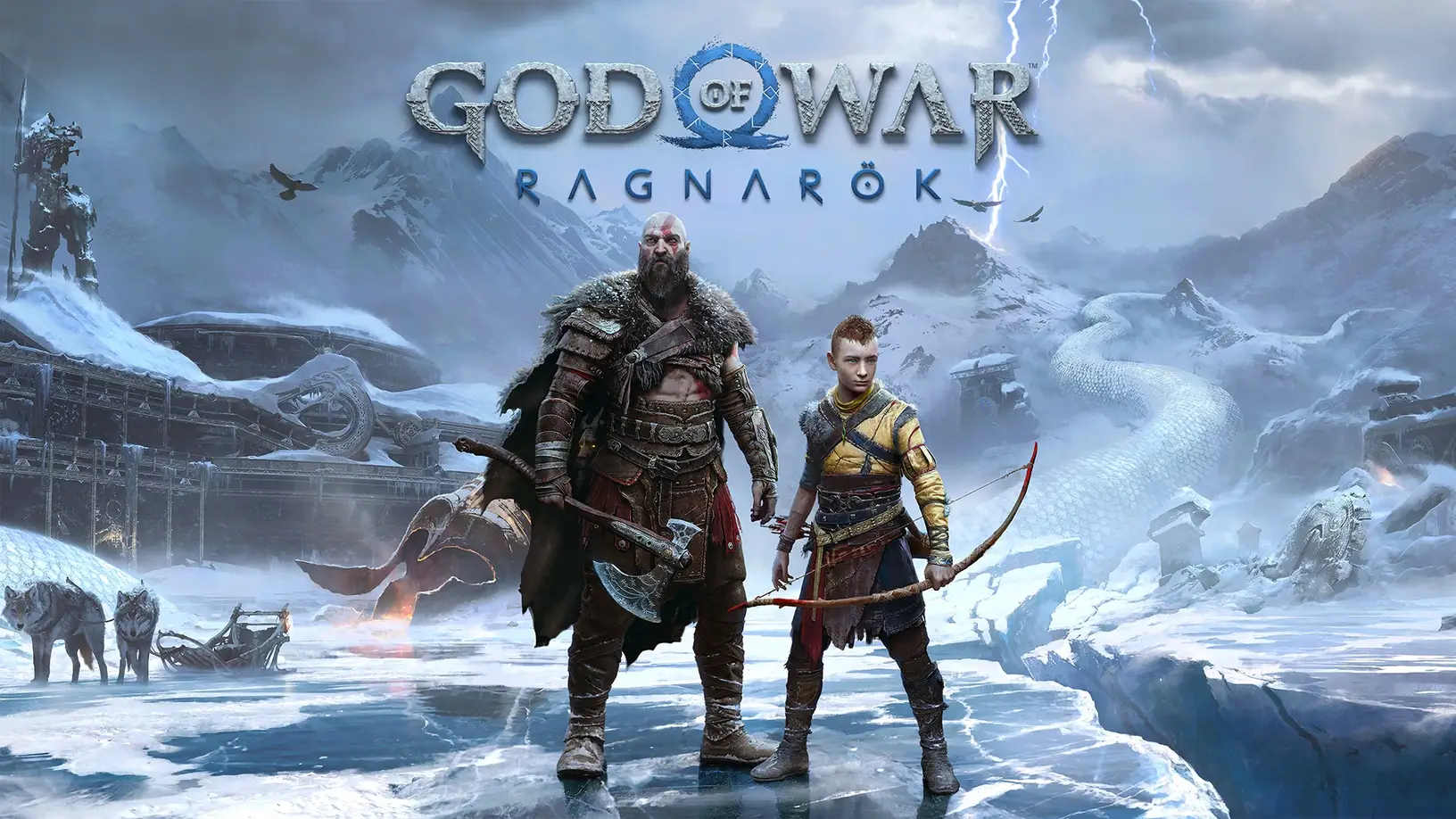 God Of War Ragnarok takes place a few years after God Of War (2018). Kratos is now trying to keep Atreus and himself out of conflict with the gods. The main antagonists will be Freya and Thor.
Players can look forward to new attacks, abilities, Runic summons, as well as visit all nine realms.
Check out the new God Of Ragnarok trailer below:
---
You can also watch the entire presentation below:
In the meantime, head on over here to check out all our other PS5-related news and feature articles.