By Kenn Leandre|October 27, 2017|
Kraft Group-owned Overwatch franchise Boston Uprising last night revealed their roster for the upcoming Overwatch League via a special trailer detailing each member and their respective roles. The eight-man roster include three Koreans, two Americans, and one Dane, Russian and Canadian. One of the most underwhelming roster revealed to date, the standouts of the group are definitely ex-Afreeca Freecs Flex/ Tank , Woo-yeol "Kalios" Shin, former 123 DPS Stanislav "Mistakes" Danilov and former Team Singularity support, Kristian "Kellex" Keller.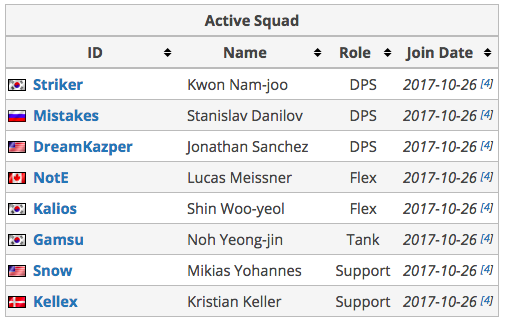 Also revealed was the rest of the franchise's organization which include Park "Crusty" DaHee and Jackson "Shake" Kaplan who among the coaching staff. More underwhelming than the roster was the old-school styled teaser video released showcasing each of the players performing. Have a look:
[youtube https://www.youtube.com/watch?v=NHpXIXo3QDk&w=560&h=315]
With the registration window closing by 30th October, expect more news on Overwatch League to pour in. The pre-season starts December, ahead of the first season which is set to begin in January 2018.
---