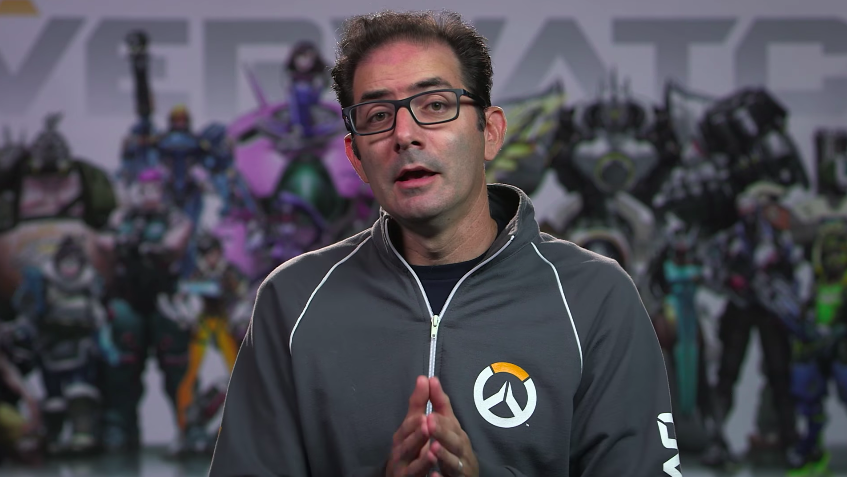 by in
In their most recent developer update, Blizzard announced that the Winter-themed – The Winter Wonderland event – returns next week, 12th of December for the PS4, Xbox One and PC.
Game Director Jeff Kaplan promised 'a lot' of legendary skins set to be introduced with the new update and hinted a long-awaited, seen-before Hanzo skin seen in one of Overwatch comics is on its way. Kaplan added that both Junkrat and Roadhog are getting new Legendary Skins but stopped short of revealing  the rest.
King's Row and Hanamura will be getting a winter makeover, which Kaplan referred as 'seasonal pass' as seen in previous events.  Along with these two maps, the Black Forest arena map will also get the same 'seasonal pass' and will join Antartica as the stage for Mei's 'Snowball Offensive' mode which makes a comeback.
Taking a jab at the Overwatch community, Kaplan rambled "We know how much you all love Mei" before introducing a new hide-and-seek, 5v1, Evolve-like mode called 'Mei's Yeti Hunt'. "We really want to try something different and fun for this year's event and it's the idea of what we call a 'Boss Fight'." he added. In Mei's Yeti Hunt, six players will play as Mei and will go against one single yeti – Winston, obviously – which is controlled not by AI, but a seventh player. The goal of the game is for the six Mei players to locate Winston in a Nepal village as he tries to collect power-ups or as Kaplan puts it, 'meat that fuels his Primal Rage'. Once 'enough Meis die' or Winston dies, the game is over. Sounds like fun. Sign us up!
Kaplan ended the developer update with "These season brawls are meant to be fun and light and refreshing for a short period of time. We know that this mode is not gonna last you hundreds of hours and be highly competitive. We don't think OWL is going to suddenly adopt Mei's Yeti Hunt…"
So there you have it. Time to train your Mei wall placements, gorilla jumps and start stacking them coins to purchase the limited-time legendary Overwatch skins!
---