By Mr Toffee|May 4, 2018|
SNK has yet to make its Neo Geo Mini reveal official, but we're getting one anyway from an unlikely source. According to YouTube channel Spawn Wave, the SNK Neo Geo Mini looks something like this: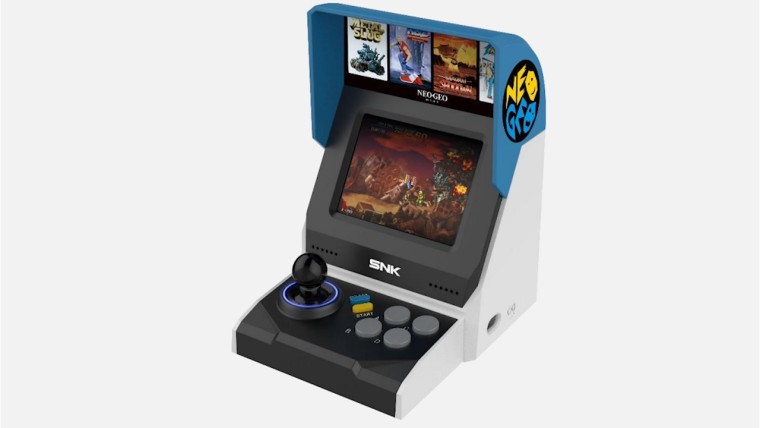 Your eyes aren't deceiving you; it's basically a custom-made tiny arcade cabinet with the lovely colours of the Neo Geo logo, complete with a white and blue body. The arcade screen is 3.5 inches and comes with its own joystick and ABCD 4-button setup which is laid out in a 2×2 format instead of a 4×1 format that we Asians are used to.
And no, SNK isn't going to force you to play the game on the tiny screen when in the comforts of your home. There is an HDMI output port so you can play it on a much bigger screen. As for controllers, SNK has you sorted: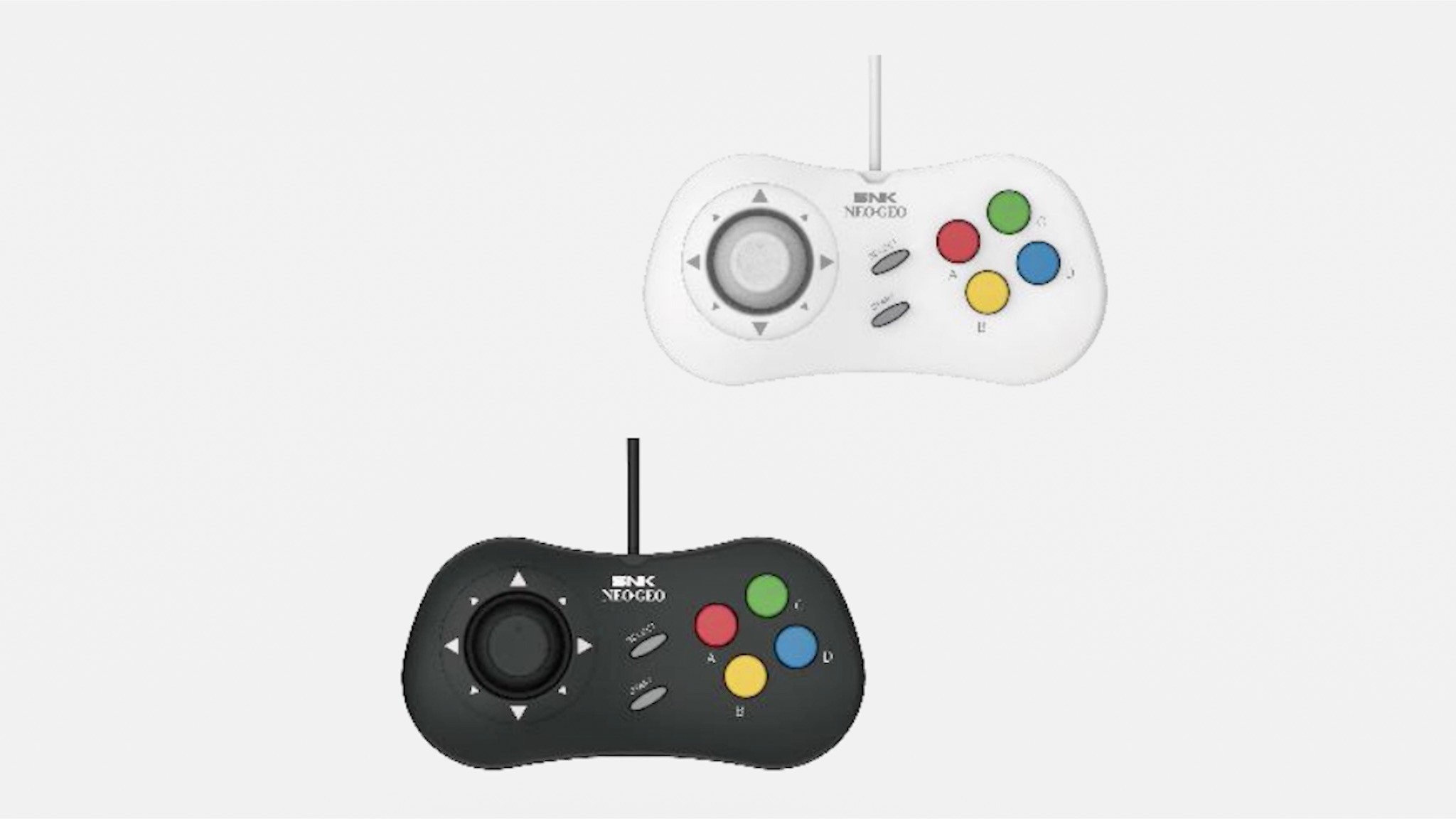 Yep, these controllers are tailored after the Neo Geo/ Neo Geo CD controllers back in the mid-90s. Games-wise, we're looking at 40 titles. Check out the list below, which includes all the major Neo Geo KOF games, the Samurai Shodown games that mattered, and Sengoku 3, the quintessential beat-em-up that rivals even Streets of Rage 2 in terms of awesomeness.
For the record, there is no price point for the Neo Geo Mini yet. It might be less than US$100, if the prices for the SNES Mini and NES Mini are of any frame of references.
Until SNK makes this announcement official, we all need to take this as speculation. Me? I'm just pissed off that the greatest Neo Geo 2D competitive shmup of all time is not on the Neo Geo Mini.
What is this game I'm referring to? You'll find out on Monday. As an aside, check out the exclusive reveal below:
Related