TGS 2018: New Jump Force Info: Yu Yu Hakusho, Beta, Collector's Ed, & Original Akira Toriyama Designs
The upcoming Bandai Namco fighting game Jump Force's aesthetic may be dividing the gaming community, but it's hard not to like a shonen manga/anime crossover game featuring Dragon Ball Z, Bleach, Naruto, and Yu Yu freakin' Hakusho.
You heard right: Yusuke Urameshi and Toguro are going to be playable fighters in Jump Force. Check them out in action below.
Collector's Edition
That's not all: if you buy the Collector's Edition of the game next year, you'll get a 30cm diorama featuring Goku, Naruto, and Luffy all posing dramatically.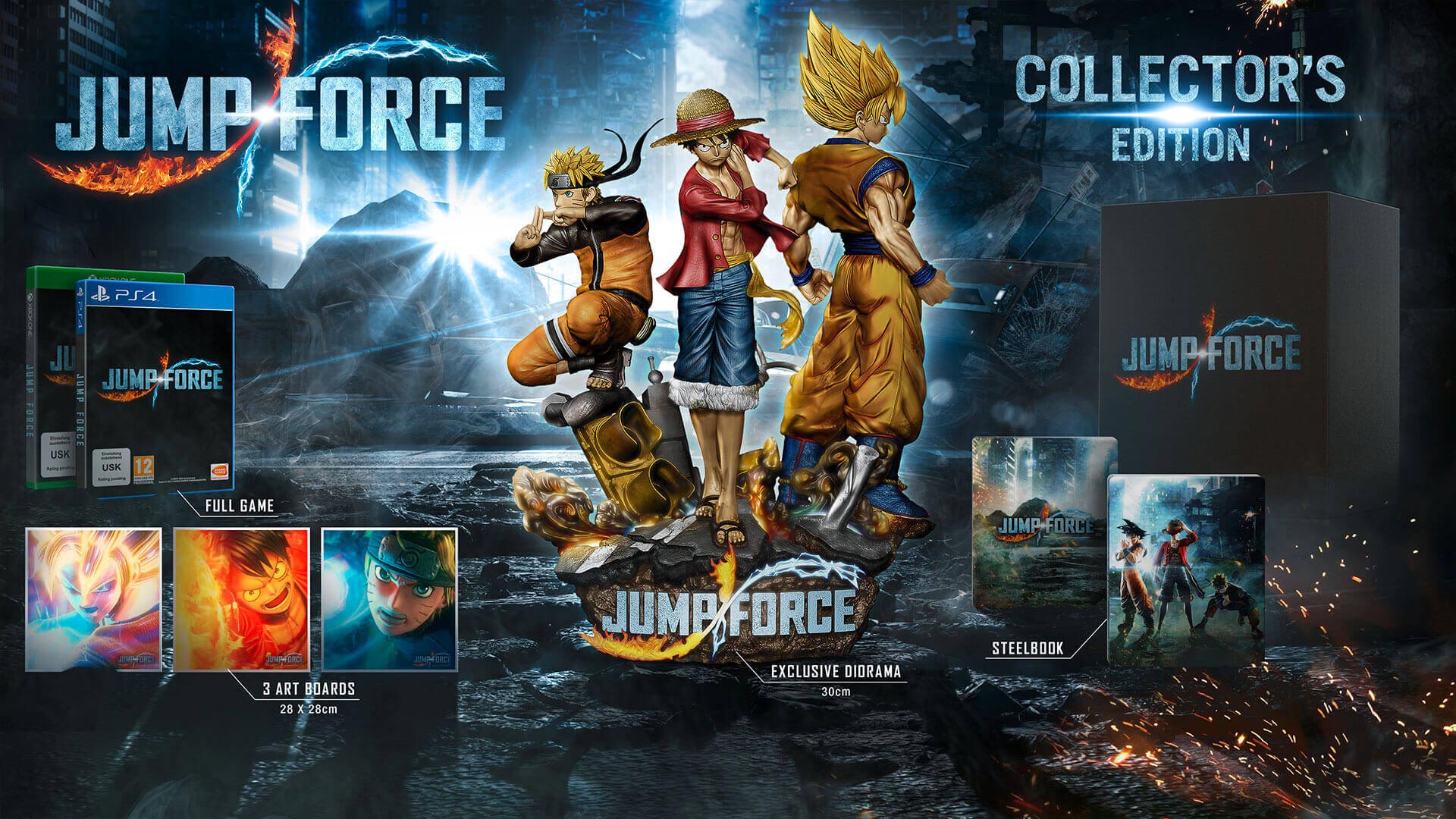 Pre-order the game and you'll get the following items below in-game; I see Vegeta's uniform & Frieza's hover pod thing, as well as a One Piece and Naruto apparel.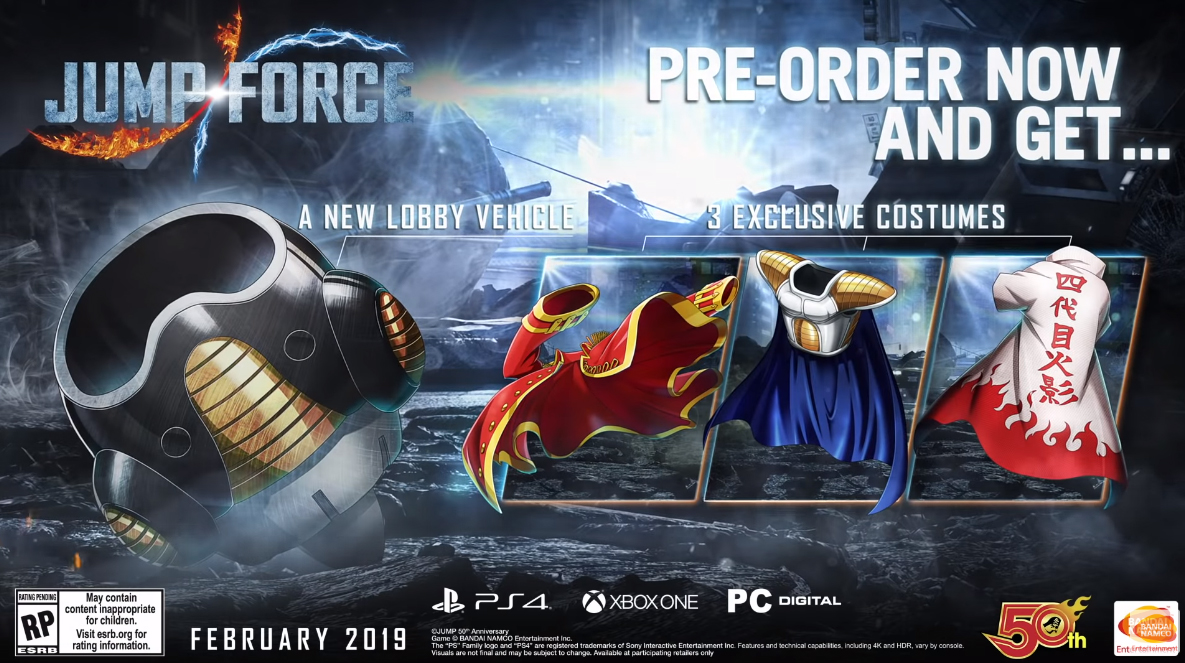 Beta This October
A closed beta for Jump Force will also be available to North American players beginning on 12th October and running through 14th October. Beta applications currently open on Bandai Namco's website until 7th October.
Check out the full schedule below (all in PT time).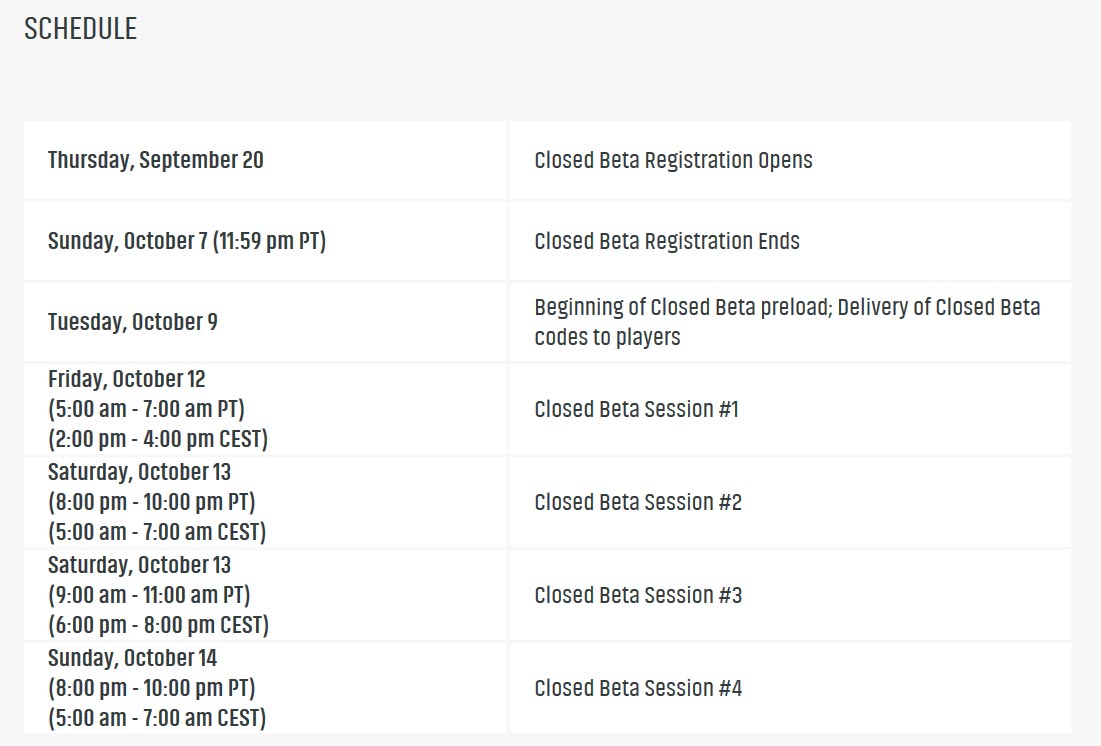 New Toriyama Designs
While the Jump Force story mode will feature many heroes and villains from various manga universes, Akira Toriyama will be making up new characters exclusively for the game. We're positive that his stint with Dragon Quest XI and Dragon Ball Super -loads of Dragon titles FYI- he'll come up with designs that in no way remind us of those two properties.
Well, we can dream, can we? Jump Force will be out for PS4, Xbox One, and PC on February 2019.
Related