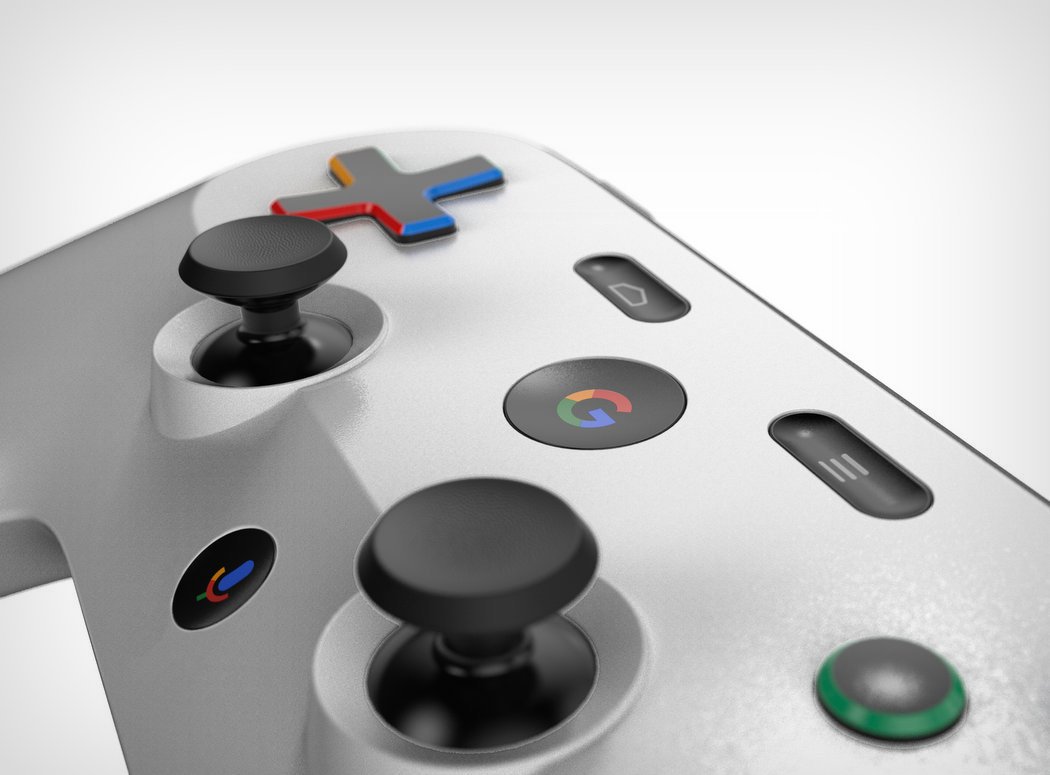 by in
The gaming console market is a strong market, despite claims that mobile gaming is taking the spotlight. It seems Google wants a piece of that cake too, and the proof is in the pudding when we have our first look at the company's iteration of a controller ahead of GDC 2019.
According to the company's latest patent, the controller looks thin and edgy. The controller features almost the same layout as Sony's Dualshock 4 and this sound like great news for PlayStation players due to its familiar layout. The same cannot be said for Xbox and Nintendo players as the joystick placement is not offset, unlike the Xbox controller and the Switch Pro controller.
Google has also decided to forgo the traditional button icons and instead using colours to differentiate buttons. The buttons are green, red, yellow, and blue buttons where the A, B, X, and Y buttons would reside on a normal Xbox or Nintendo controller.
There are also 4 face buttons which appear to be the controls for the Android functionality.
Keep in mind that these are renders from Yanko Design based on what seems to be the patent for the controller. The patent was filled back in October 2018 and seem to confirm the presence of two shoulder buttons and the form factor of the device.
This controller is part of Google's Project Stream initiative, a new kind of game streaming initiative to let gamers play high-end games on whatever platform they have via streaming.
Google is set to have its first GDC keynote next week; GDC is slated from 19 to 23 March (GMT+8). So these images appear to be from that event's promotional materials. The controller looks awkward; I do hope that Google knows what it's doing.