By Alleef Ashaari|March 11, 2019|
We have a severe lack of representation when it comes to Asian heroes in comics. A character of Southeast Asian descent is even rarer, so when Marvel announces a new female Filipino superhero, it's not going unnoticed.
Wave is the name of the brand new hero created by writer Greg Pak and artist Leinil Yu for the upcoming War of The Realms tie-in comic mini-series, New Agents of Atlas. She will be part of the New Agents of Atlas, a team of superheroes consisting exclusively of Asian characters, including Amadeus Cho, Shang-Chi, Silk, Jimmy Woo, and more.
Not much is known about Wave's real name, powers or origin. From her name, we can surmise that her abilities will at least be water-based or related to the ocean. She can be seen wielding two blades with wing-like appendages sprouting from her back. Her armor also looks high-tech, which could somehow be connected to the Atlanteans.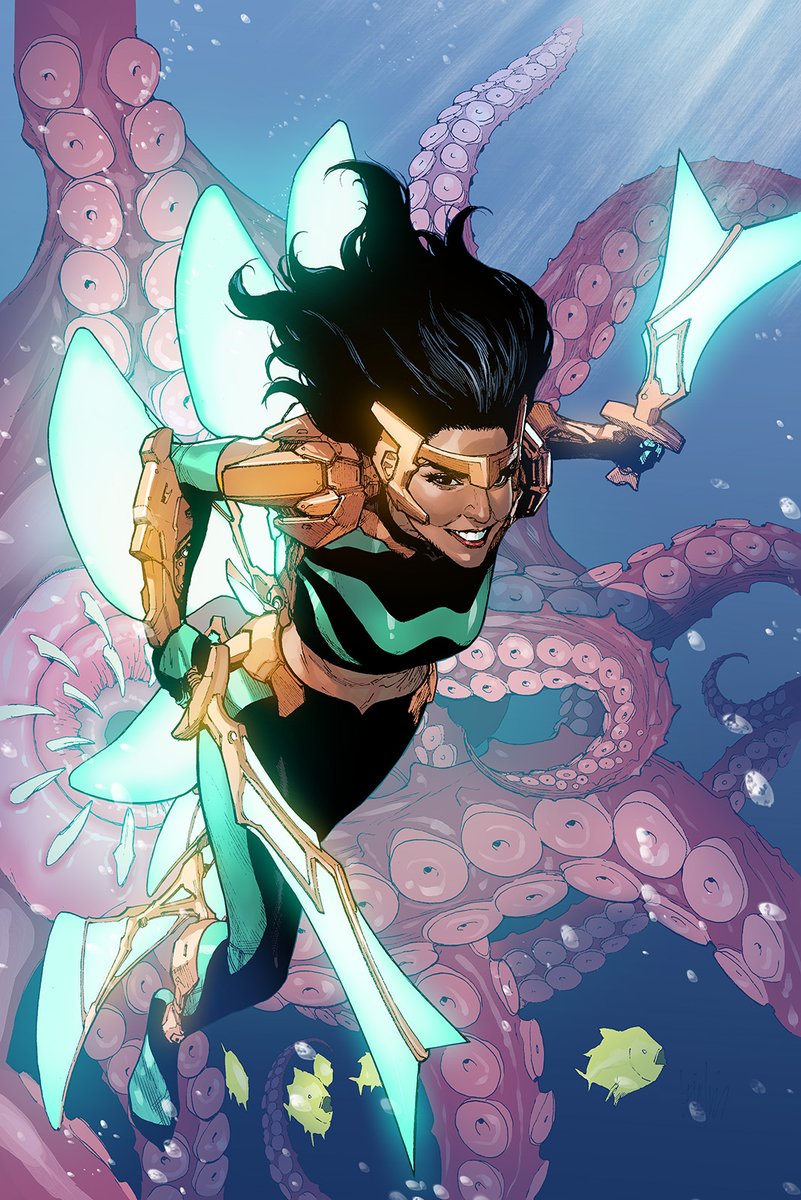 Wave won't be the only new hero making her debut in the New Agents of Atlas comic, as two new heroes from China named Aero and Swordmaster will also be joining her. All of these heroes will band together to combat a threat to the entire Asian region, in the form of Sindr (daughter of Thor villain Surtur) and her legions of Fire Demons.
Check out our official first look at Wave below, courtesy of Greg Pak himself.
War of the Realms: New Agents of Atlas is slated to launch sometime in May 2019.
War of the Realms is this year's major crossover event for Marvel Comics, which will see Malekith the Accursed's forces laying siege to planet Earth. For more on what to expect from the upcoming epic crossover, check out the trailer below.
[youtube https://www.youtube.com/watch?v=1vHnrOLyxNk&w=560&h=315]
---
Related