By Alleef Ashaari|March 7, 2019|
A new roguelike card game arrives on Android and iOS today, and it's Pirates Outlaws, which features exciting turn-based battles and procedurally-generated maps that allow for replayability.
Players will start the game by first recruiting their own pirate crew and explore islands to obtain new cards, treasure, and relics. There are 6 characters to choose from, including Gunner, Sword Master, Explorer, Cursed Captain, Alchemist, and Admiral. Each character or class comes with a special ability and a pre-made deck containing 10 cards.
For now, there are 3 initial chapters to play through, with boss battles in between. These are also replayable, thanks to the 3 different difficulty levels being offered. Navigating through the map and moving your ship uses up Action Points (AP). Running out of AP will end the game.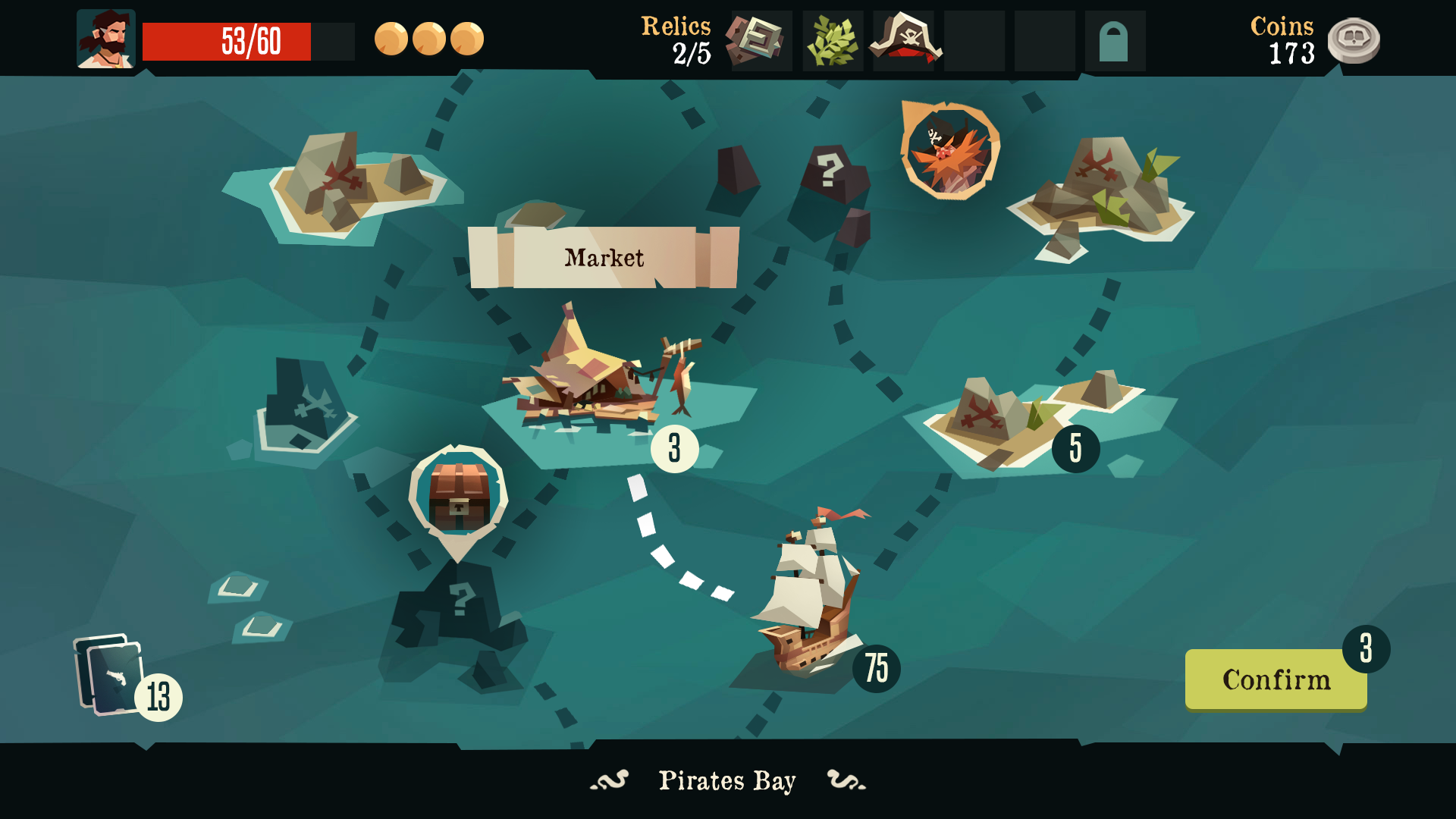 Besides that, the game also features over 250 cards, 50 outlaws, 80 relics, and 20 bosses. That's a lot of content, not to mention the game's charming 2D art style and aesthetics.
Developed by Chinese indie developer Fabled Game Studio, Pirates Outlaws is now available for purchase on Google Play and the App Store for $0.99 or RM3.99. In the meantime, check out the game's trailer below.
[youtube https://www.youtube.com/watch?v=CmLzS46t310&w=560&h=315]
---
Related