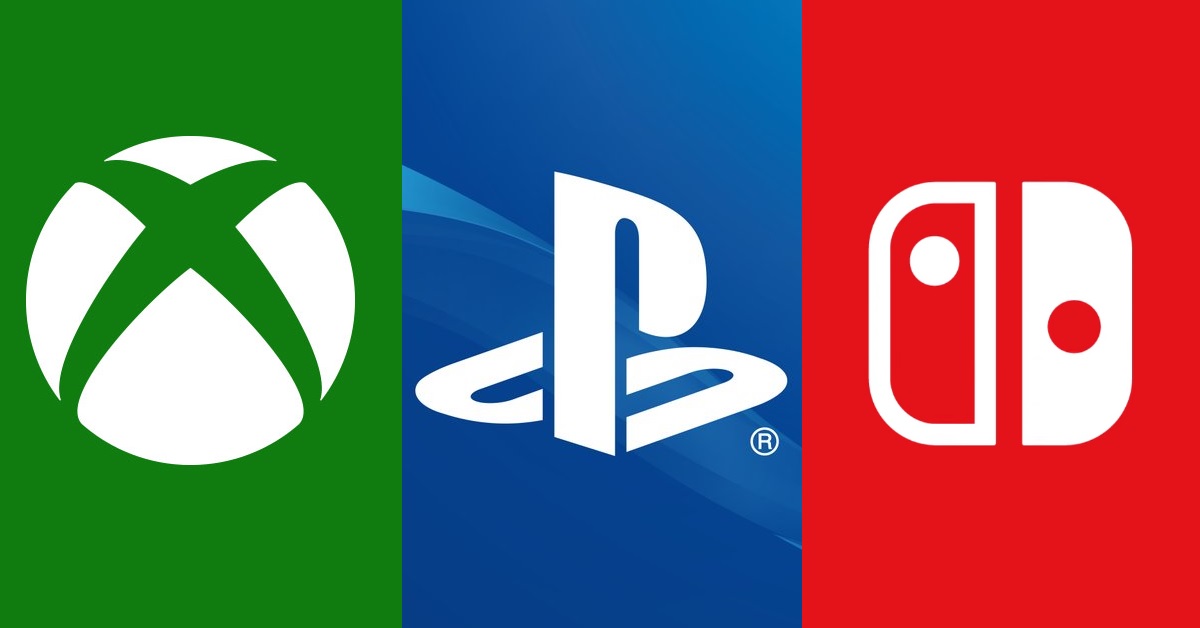 by in
In the previous year, the top 25 public game companies generated a combined revenue of US$107.3 billion, a 16% increase from 2017. This is the first time the industry has exceeded the 100-billion-dollar mark. Together, these companies accounted for almost 80% of the $134.9 billion global games market.
According to our friends at Newzoo, Tencent single-handedly contributed to almost 15% of the entire games market, generating US$19.7 billion in revenues, and was the world's #1 public company by game revenues for the sixth year running. Tencent is followed by Sony, Microsoft, Apple, and Activision Blizzard, respectively.
Mobile Madness
If you noticed from the graph above, Apple and Google are now dipping their toes and preparing to dive into the proverbial gaming pool.
Google recently announced their new streaming-slash-gaming platform, Stadia. The Stadia allows consumers to stream entire games off of Google's server. All the processing is done on the server, which means consumers don't have to own powerful hardware, they only need adequate hardware (and a blazingly fast internet connection, I assume). Google also announced that there will be Stadia-exclusive games.
Tech giant Apple is also working on Apple Arcade. It will be released later in 2019. The subscription service gives users access to a library of 100 new games for a monthly subscription fee. Interestingly, the platform features no ads and no in-app purchases, key drivers for growth in the mobile games market in past years.
Console Platforms Leading The Charge
The top three consoles, Sony PlayStation 4, Microsoft Xbox One and Nintendo Switch, were the main contributors of strong console performance. Â Sony generated revenues of US$14.2 billion, a year-on-year growth of 41%, which marks the highest in the top 10. With titles such as Marvel's Spider-Man, God of War, and Red Dead Redemption 2, it strongly boosted Sony's presence and revenue through PlayStation Network.
Microsoft had a party as well, jumping one position from last year to #3, overtaking Apple. The company generated revenues of $9.8 billion in 2018, a 32% increase from 2017. This is thanks to the numerous services offered, such as Xbox subscription services, Xbox Game Pass, and Xbox Live. Owing to this success, it is unsurprising that the company is starting to position Xbox as a service rather than a hardware platform.
Nintendo also gained a revenue of US$4.3 billion, an increase of 36% from 2017. This was driven by the popularity of the Nintendo Switch. The company was boosted thanks to an appealing lineup from Nintendo's strong IP roster.
An Ever-Shifting Landscape
As the gaming market is a dynamic market with continuously changing business models, and high consumer expectations, a number of traditionally large console publishers such as Activision Blizzard, EA, and Ubisoft have struggled to keep pace with the growth of the platform holders.
Activision Blizzard (#5) earned revenues of US$6.9 billion, a growth of 6% over last year. Its console revenues were up year on year but were partly offset by declining mobile revenues. To counterbalance this, Activision Blizzard is looking to bring its strong IP to mobile in the coming years, with titles such as Diablo Immortal.
Meanwhile, EA (#8) generated revenues of US$5.3 billion in 2018 with year-on-year growth of just 4%. Similarly, Ubisoft (#13) produced US$2.2 billion in revenues, growing 3% year on year. In the face of growing slower than some of the competition, Activision Blizzard, EA, and Ubisoft have all strived to diversify their release lineup over the past few years, especially their games-as-a-service offerings.
Capcom had a strong year too, standing at #25, with revenues of US$809 million, a 49% growth. This is mostly attributed to Monster Hunter: World which is popular in Japan and finally penetrated the Western market. The company's success will likely continue into this year, thanks to the successful launches of Resident Evil 2 and Devil May Cry 5 in Q1 2019.
Conclusion
With mobile gaming taking the number one spot in the market, it's pretty exciting to see console gaming still thriving. As a matter of fact, the entire gaming industry is booming, despite multiple layoffs here and there.
At the end of the day, the gaming industry is set to skyrocket if growth levels continue to maintain the current trend.
---