With Crackdown 3 and a pretty beefy Sea of Thieves update out, does it look like Xbox is tapped out for this year? According to this tidbit from Generacion Xbox, that isn't the case.
If you recall, the next Gears of War game will be out and will be dubbed Gears 5 because it's too cool for extra subtitles anyway. Here's the official cover of the game…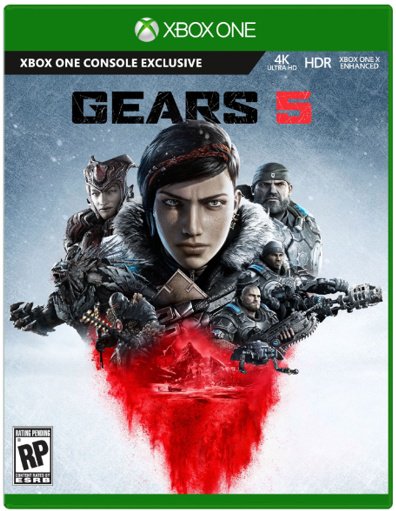 …which looks pretty ominous yet pleasant, as well as a release date: 10 September. Until Xbox mentions anything official during their E3 2019 press conference or before, treat this with a grain salt for now.
What can Gears of War fans expect from part 5? Well, we may:
…find out if main character Kait will end up as the new Locust Queen or not, based on Gears of War 4's revelation and her newfound Locust heritage.
…be shooting and taking cover a lot in icy tundras, snow battlefields, and dark cold caves against the Scourge/Locusts.
…hopefully be piloting giant-ass mechs more like the last third of Gears 4, because that bit is pretty badass!
…be listening to more Ramin Djawadi's music, if he's back for this sequel. Lord knows right now that's the only thing noteworthy about this year's Game of Thrones season.