By Alleef Ashaari|June 11, 2019|
During its E3 2019 press conference, Ubisoft announced the third entry in its dystopian hacking open-world action franchise, Watch Dogs Legion. Set in a post-Brexit London, the upcoming game certainly won't be shying away from depicting controversial political climates.
Instead of playing it safe with a cinematic trailer, Ubisoft surprisingly presented actual gameplay footage of Watch Dogs Legion, showcasing the game's diverse and quirky set of playable characters. You see, it will allow players to play as anyone they want by recruiting whomever they want, including punk drone hackers, tough Jason Statham types, and more.
All of these characters will purportedly be fully-voiced with extensive backstories. However, one character, in particular, grabbed everyone's attention, and it's an ex-assassin named Helen. What's so interesting about her? She's an ass-kicking wise-cracking hacker grandma.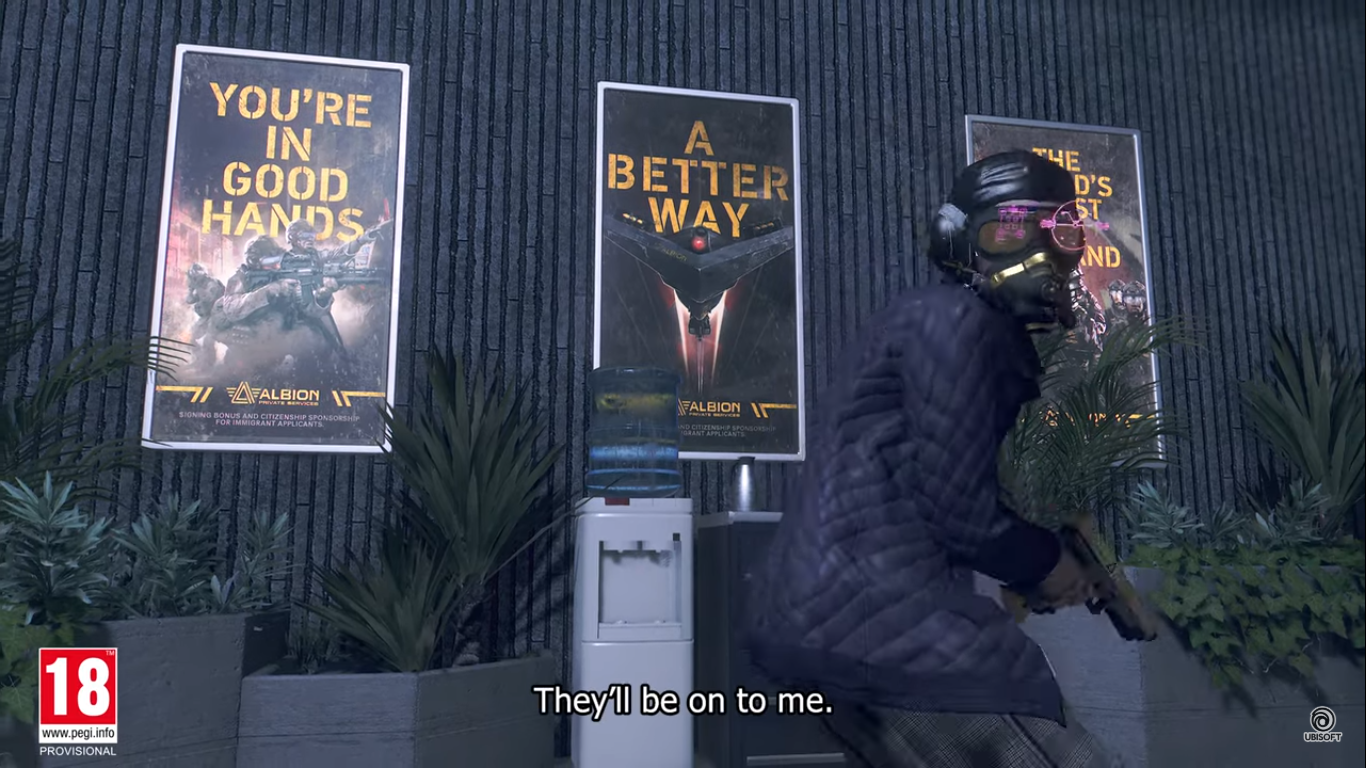 Be careful though, because Watch Dogs Legion also features permadeath, which means that these same characters can die for good. This can be seen in the 10-minute gameplay trailer, with British gentleman Ian kicking the can earlier on.
Watch Dogs Legion is slated to release for the PS4, Xbox One, and PC on 6 March 2020. In the meantime, check out the gameplay trailer for the upcoming game below.
[youtube https://www.youtube.com/watch?v=3orYqGDSDUk&w=560&h=315]
---