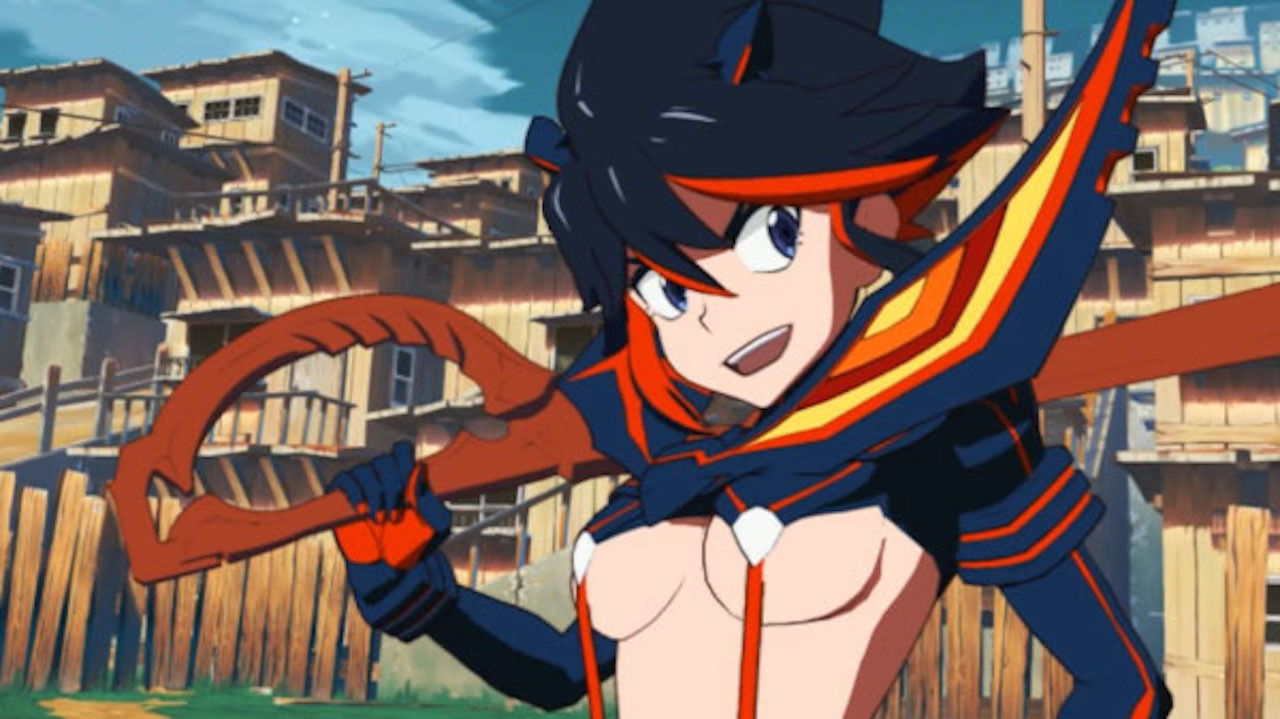 by in
Got a PS4 Japanese account? Then you may want to get your hands on the upcoming Kill la Kill: IF demo, a 3D arena 1v1 fighting game where students and tailors beat the crap out of each other with super-powered scissors and clothes. It's a Studio Trigger production, so of course, it's bats*** insane.
The demo, featuring four playable characters and the first chapter of the story mode, will be out on 8th July. Just get it from the PSN Store when it's ready on the date itself.
Your playable characters are Ryuko Matoi, the blade-wielding heroine,
Satsuki Kiryuin, her rival,
Ira Gamagoori, the giant ape guy in the Elite Four,
and Uzu Sanageyama, kendo-brandishing Elite Four guy.
Who Else Is Appearing In This Kill la Kill Game?
A lot of notable characters, if you're a fan of the series. You have Elite Four member Nonon Jakuzure who fights with music,
Elite Four finance/strategy planner guy Houka Inumuta,
Psychopath tailor Nui Harime,
and Satsuki's evil mom Ragyo Kiryuin.
Kill la Kill: IFÂ and its brand of hyper-action insanity will be out for PS4, PC, and Switch on 25th July in Japan and 26th July in the rest of the world.