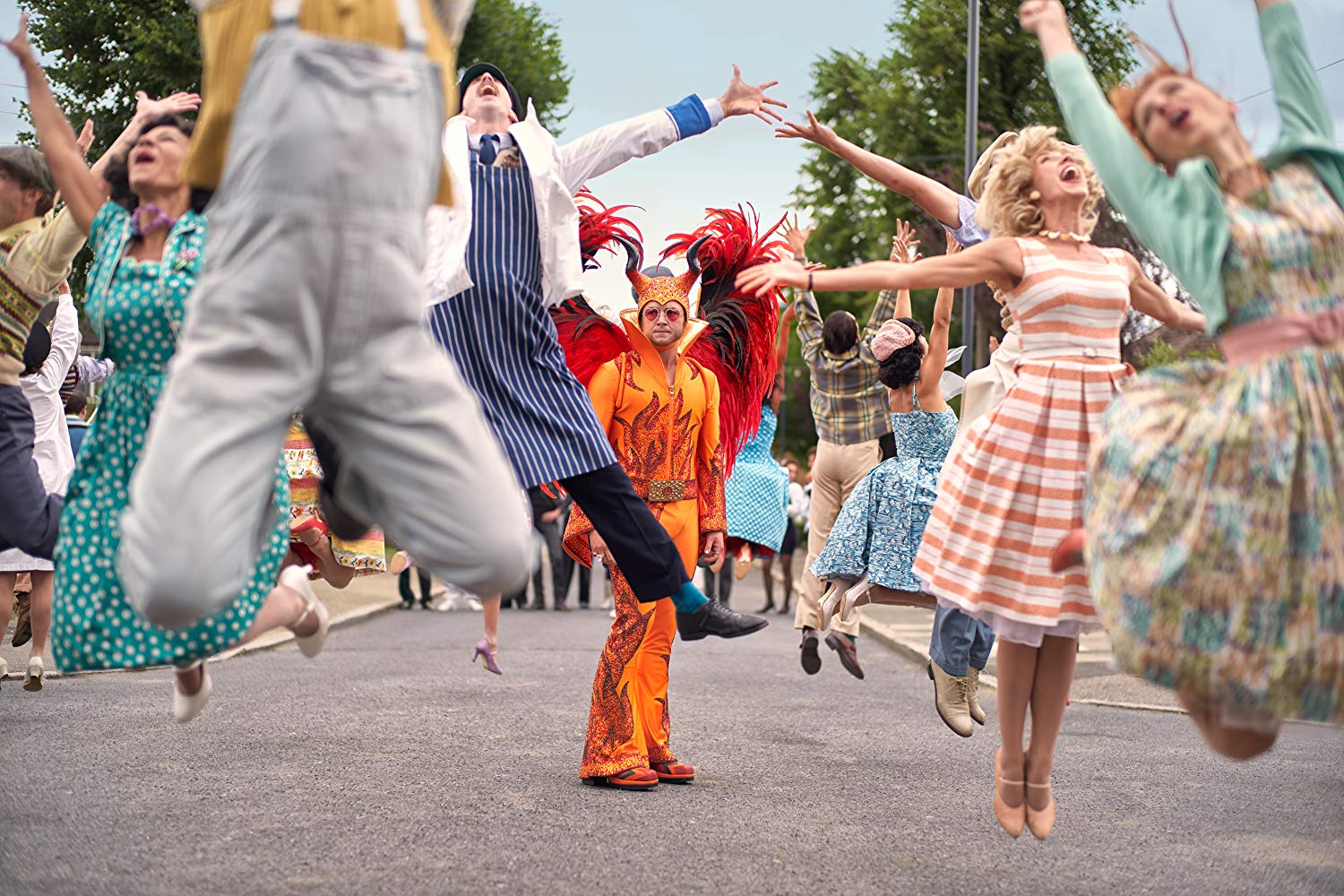 by in
We saw Rocketman, and it was an awesome musical biopic about the life and fabulous times of Sir Elton John, played masterfully by Taron Egerton. And while the film is named after a song (in)famously covered by Will Shatner, it was also a story filled with gay people kissing each other passionately, gyrating bodies, drugs, and alcohol consumption, which explains the film's R rating in America. Naturally, the fine folks at Lembaga Penapis Filem (Film Censorship Board of Malaysia) are editing it for "public viewing".
So which parts are censored? We're here to fill in the blanks. Spoilers abound.
The following musical numbers, "Take Me To The Pilot", "Honky Cat" and "Bennie And The Jets" had key scenes establishing Elton John's love for businessman John Reid (Richard Madden) and his further downward spiral into sex and drugs in the late 70s/early 80s.
In the first censored scene, here's John Reid seducing Elton John into his loins, playing to the tune of "Take Me To The Pilot".
Here's the second censored bit, though 3/4ths of it is uncut (via SekesadaShorts).
The "Bennie And The Jets" number was mostly omitted from the Malaysian run of the film; after the 1:01 mark respectively. It features a lot of writhing sweaty bodies and cocaine, just so you know.
Malaysia's censorship board even censored bits for the credit sequence, specifically the bit where they talk about Elton's husband and kids (thanks Iain Mcnally!).
That's pretty much it for now. Hope this feature has been helpful in filling in the blanks for your Rocketman experience this week!