Spider-Man: Far From Home – Unraveling The Mystery Of Mysterio & Why He's A Big Deal
Spider-Man Far From Home is set to feature a villain from the character's rogues gallery that has never been adapted into live-action, despite having debuted in The Amazing Spider-Man #13 way back in 1964, making him one of the earliest (and most recurring) foes that the wall-crawler has had to face.
Who is Mysterio and why is he so mysterious? Unlike other Spider-Man villains such as Venom and the Green Goblin (who are iconic bad guys), the trailers and promotional material for Spider-Man Far From Home have all shown Quentin Beck AKA Mysterio to be an ally of Spider-Man instead of the villain he has always been in the comics.
Here's a rundown to unravel the mystery of Mysterio.
Origin Of Mysterio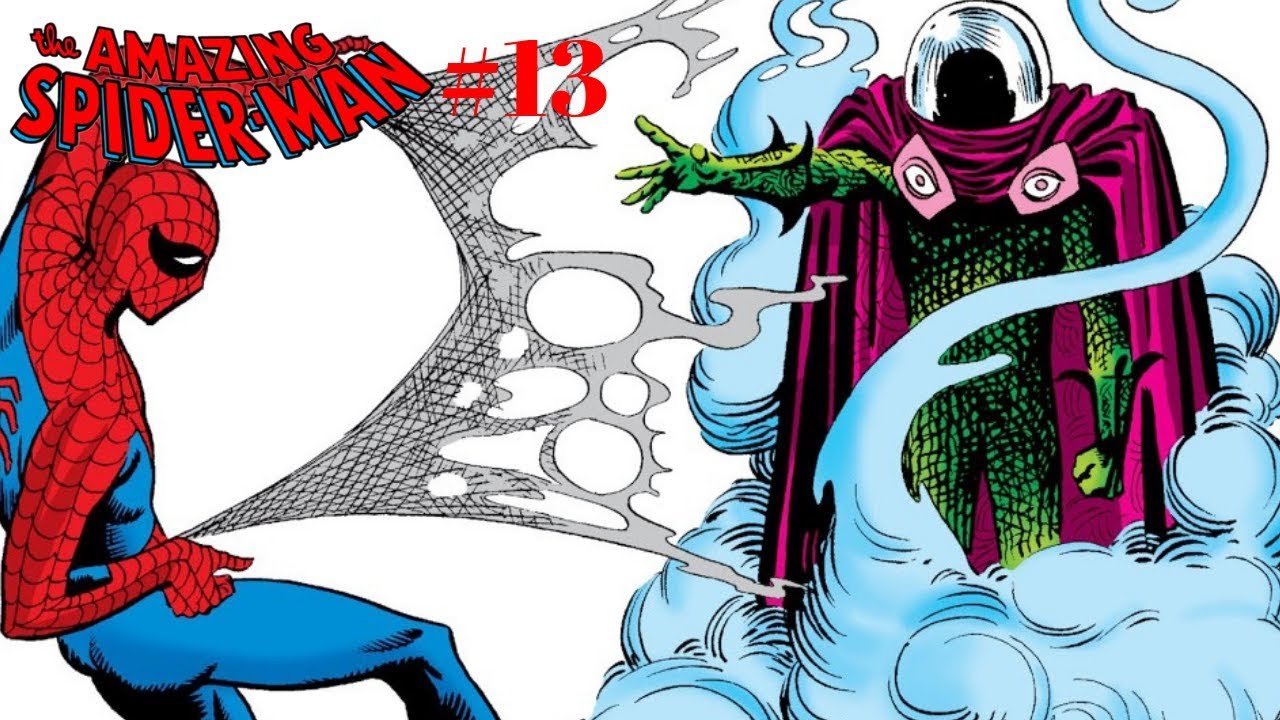 Created by the late Stan Lee and Steve Ditko (may these comic book legends rest in peace), Quentin Beck was a former stuntman, actor and (most importantly) special effects artist who left Hollywood when he realized that there was no future left for him there. He decided to turn to crime to further utilize his talents of being an illusionist, as he was capable of making extremely convincing illusions and smoke-and-mirror tricks.
While he may not have any actual superpowers or extraordinary abilities, his mastery of special effects and illusions, not to mention an array of gadgets and tech, makes him a formidable foe even for Spider-Man.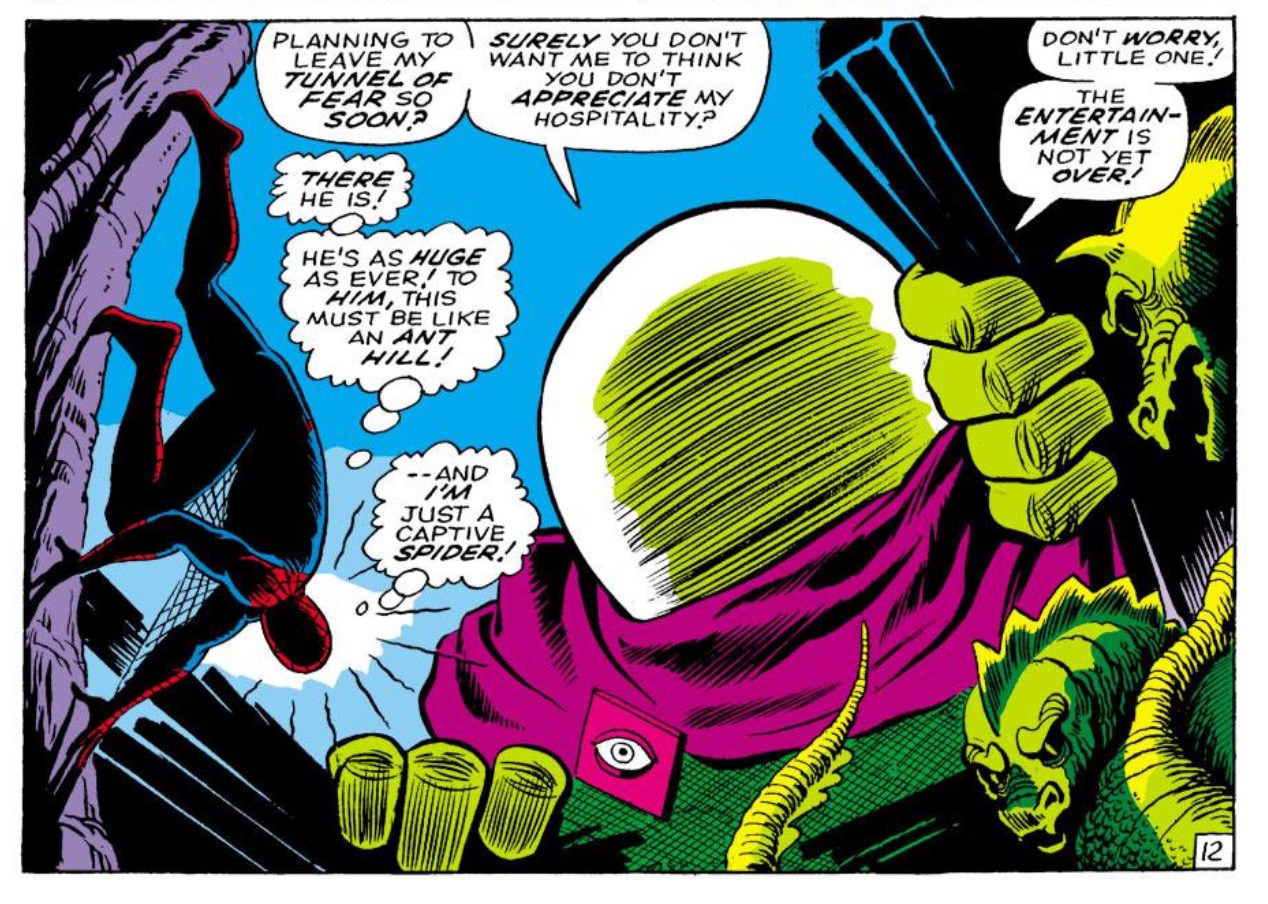 Quentin Beck AKA Mysterio started his supervillain career by hatching a plan to frame Spider-Man for a slate of robberies and pretending to capture him in the act) by impersonating Spider-Man and his abilities). Basically, he wanted to trick the world into believing that he was a hero, but he was ultimately outed and thwarted by Spider-Man in the end.
He even managed to create a special gas that effectively negates or turns off Spider-Man's Spider-Sense, rendering the wall-crawler essentially 'blind'.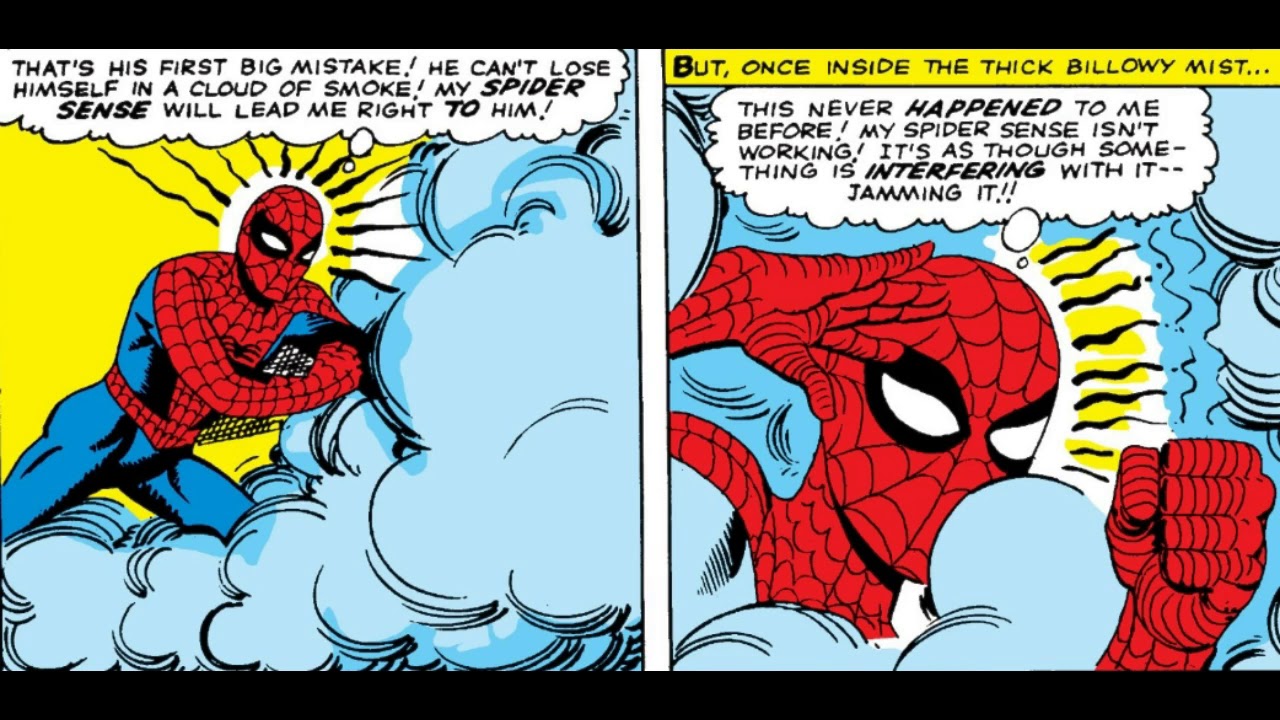 While Mysterio may not sound impressive on paper, he's been a thorn in not only Spider-Man's but the lives of other superheroes as well. Most underestimate him for his subtle and what seems to be unremarkable talents, but he has managed to accomplish many infernal acts of evil throughout the years.
Here's a list of them.
Mysterio's Evil Feats
Remember how in the 2017 Logan movie when it was revealed that Professor X inadvertently caused the death of the X-Men? In the Old Man Logan comics, it was Mysterio who tricked Wolverine into believing that his teammates were deadly villains using his illusions. Wolverine kills them all, only realizing that he slaughtered his own friends and family once the illusion wore off.
While the events of Old Man Logan technically transpired in an alternate future reality, it cemented Mysterio's deadly reputation and potential as one of Spider-Man's most dangerous foes.
In the main 616 universe of the comics, he was one of the members of the original Sinister Six, which included the likes of himself, Doctor Octopus, Electro, Kraven the Hunter, Sandman, and Vulture.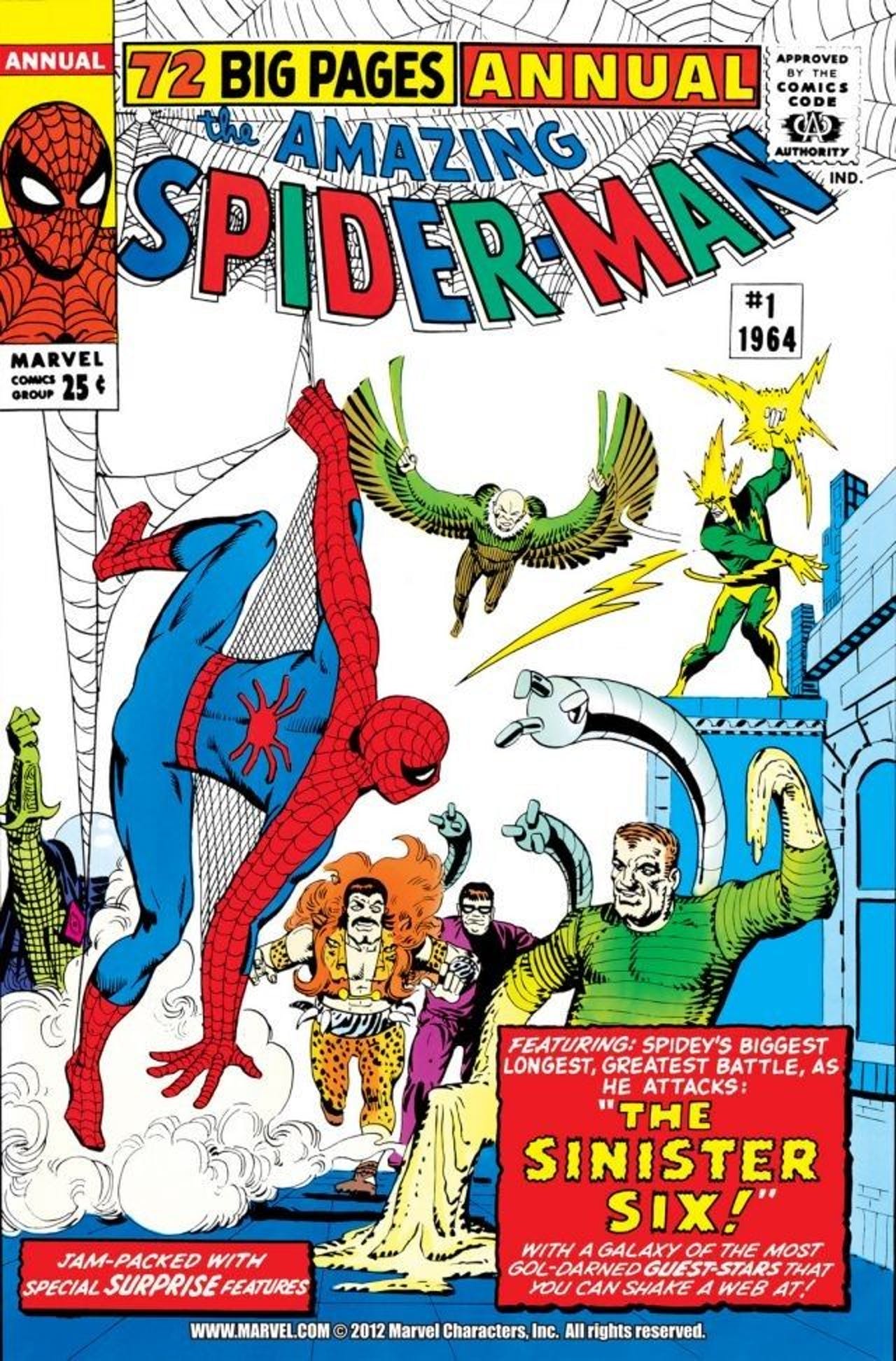 Mysterio would later rise again to supervillain prominence when he became the main protagonist in Kevin Smith and Joe Quesada's Daredevil: Guardian Devil storyline. in Guardian Devil, Quentin Beck learned that he is dying from cancer caused by the chemicals and radiation of his own special effects and illusions.
He wanted one last attempt at glory but was disappointed to discover that the current (at that time in the late 90s) Spider-Man was a clone (he wasn't but the Clone Saga is better off forgotten), so he turned his attention to Daredevil instead.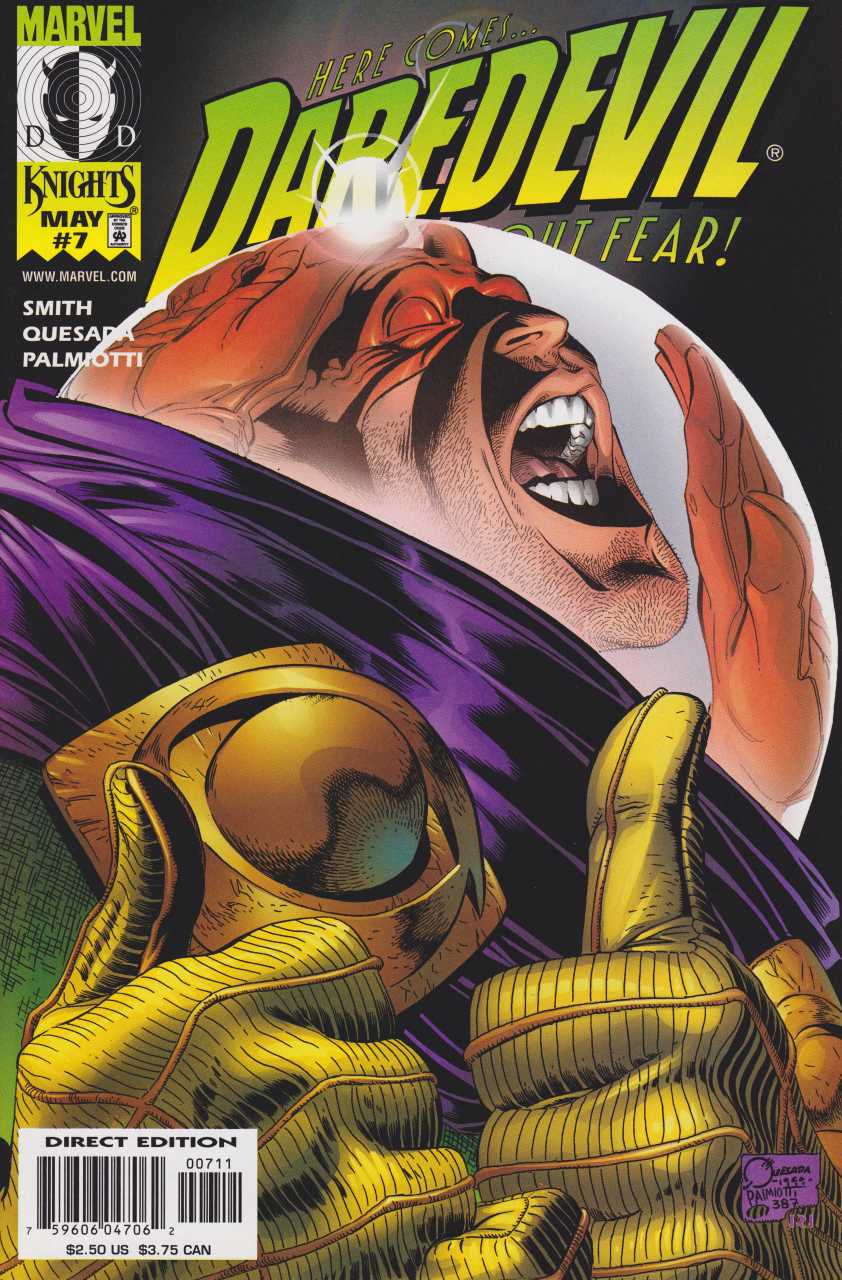 He proceeded to hatch an intricate plan to drive Daredevil insane and ultimately coerce the hero into killing him. Mysterio does this by using artificial insemination to impregnate his lover Karen Page, drugged his best friend Foggy Nelson, posed as Karen's doctor to fake an HIV diagnosis, and hired Bullseye to lure Daredevil to him for a final confrontation, which resulted in the death of Karen Page.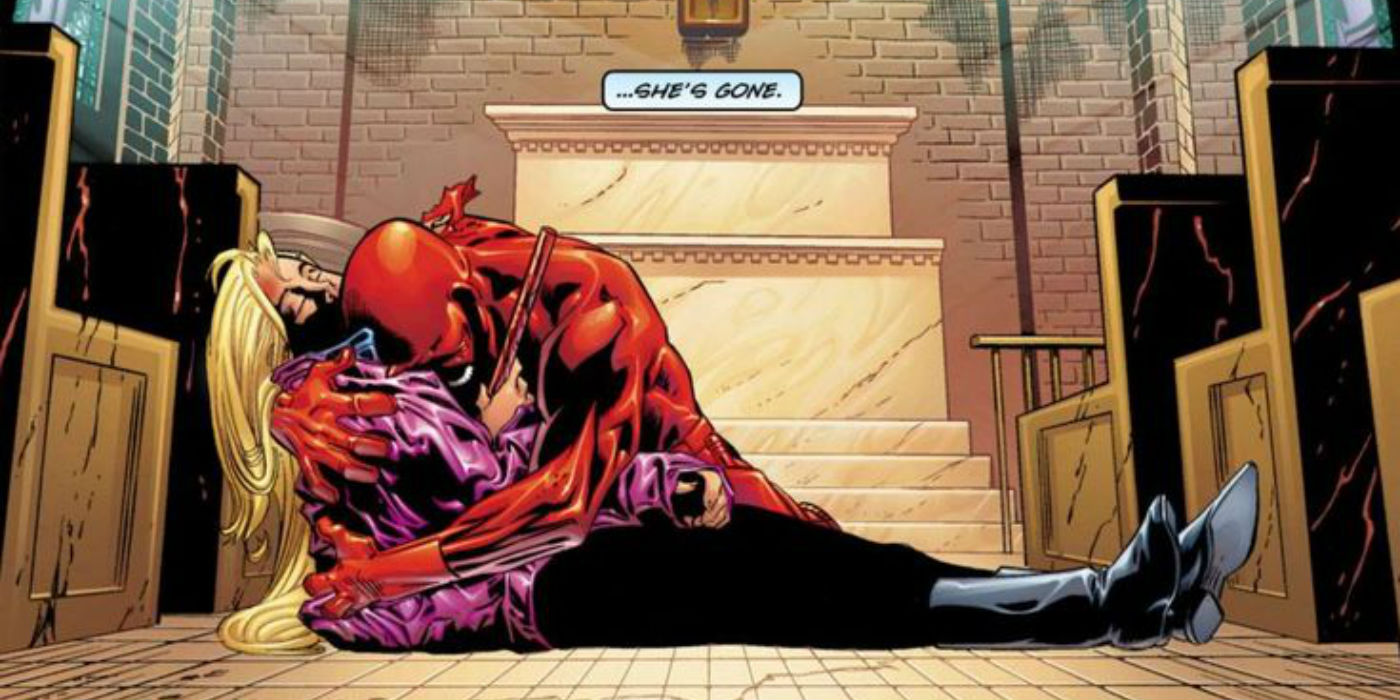 When his plan failed, Mysterio committed suicide. However, he has since returned back to life (don't ask me how) and resumed his criminal activities. During the 2012 Spider-Men storyline, it was revealed that the Mysterio of both the primary Marvel (616) universe and Ultimate universe (1610) are the same person, namely Quentin Beck of Earth-616. He's been traveling between both universes and controlling a robotic avatar of himself in the Ultimate universe.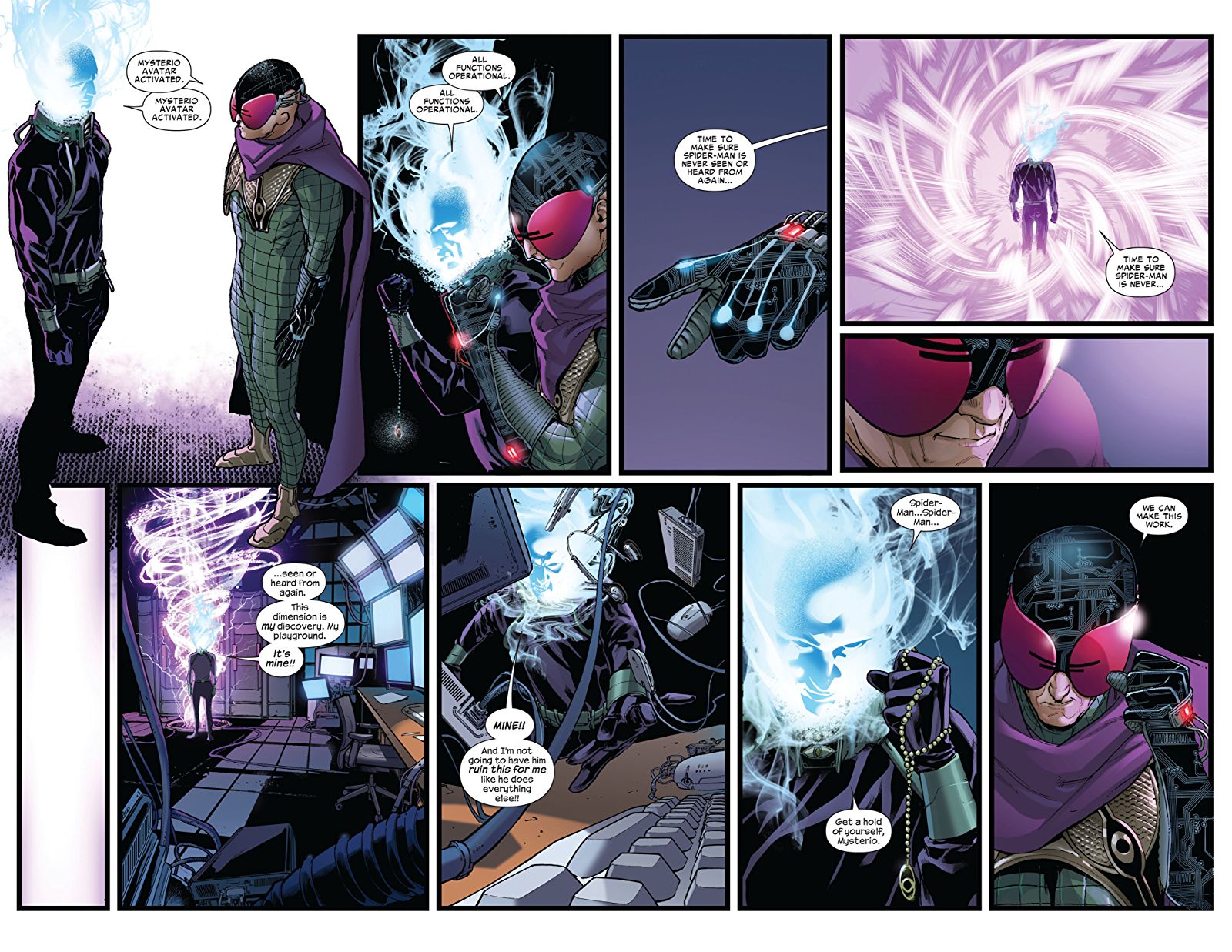 Most recently, Mysterio has seemingly retired from his villainous ways, despite the efforts of others like his daughter Misty Beck and that of Neo-Hydra in persuading him to re-don the cape. Then, he died yet again, killed by a new Spider-Man villain named Kindred. If we know Mysterio, he's bound to return sometime in the future.
Oh, Mysterio has also appeared in multiple animated series and video games over the years. I'm sure many gamers still remember facing against him in the classic PS2Â Spider-Man 2 game, where after all the hassle of foiling his plans, he actually goes down in just one measly punch.
[youtube https://www.youtube.com/watch?v=K1MZIU_feIk&w=560&h=315]
He was also in Insomniac's Marvel's Spider-Man for the PS4, though that was more of a glorified easter egg (it was a person cosplaying as Mysterio at a Halloween party) instead of an actual appearance by Quentin Beck.
[youtube https://www.youtube.com/watch?v=l5tZFhvJbPE&w=560&h=315]
Mysterio In Spider-Man: Far From Home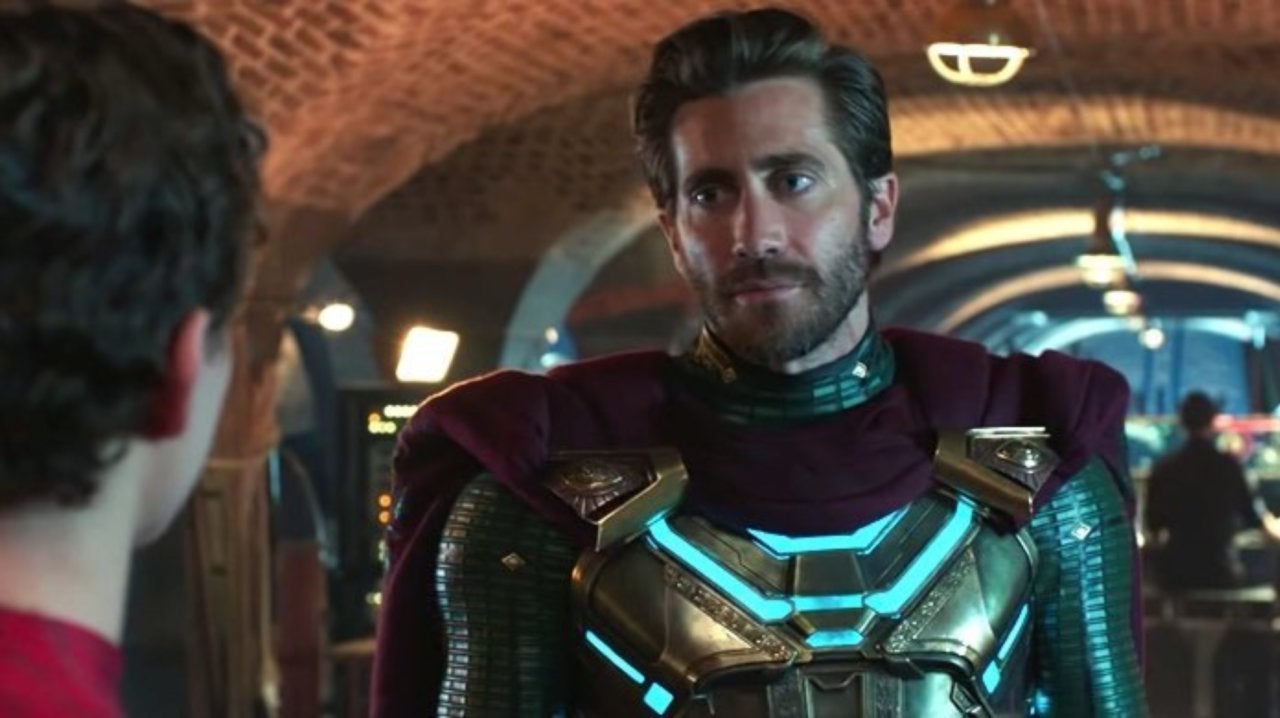 The Mysterio in Spider-Man Far From Home seems to be markedly different than his comics counterpart. In the trailers, the MCU version of Quentin Beck claims to be a superhero from another universe (833), who entered Spider-Man's universe (616) to follow the Elementals (monsters who destroyed his earth).
In the comics, Earth 833 is already home to its own version of Spider-Man named William "Billy" Braddock. Calling himself Spider-UK, he is actually a member of the Captain Britain Corps, an organization that protects the Multiverse.
In the trailer, Mysterio says to Spider-Man; "I could use someone like you on my world." could have two implications. One, that he is lying about there being no Spider-Man on his Earth, thereby making him a villain with a hidden agenda, or two, the Spider-Man on his Earth did exist but is now dead maybe due to the Elementals or some other threat.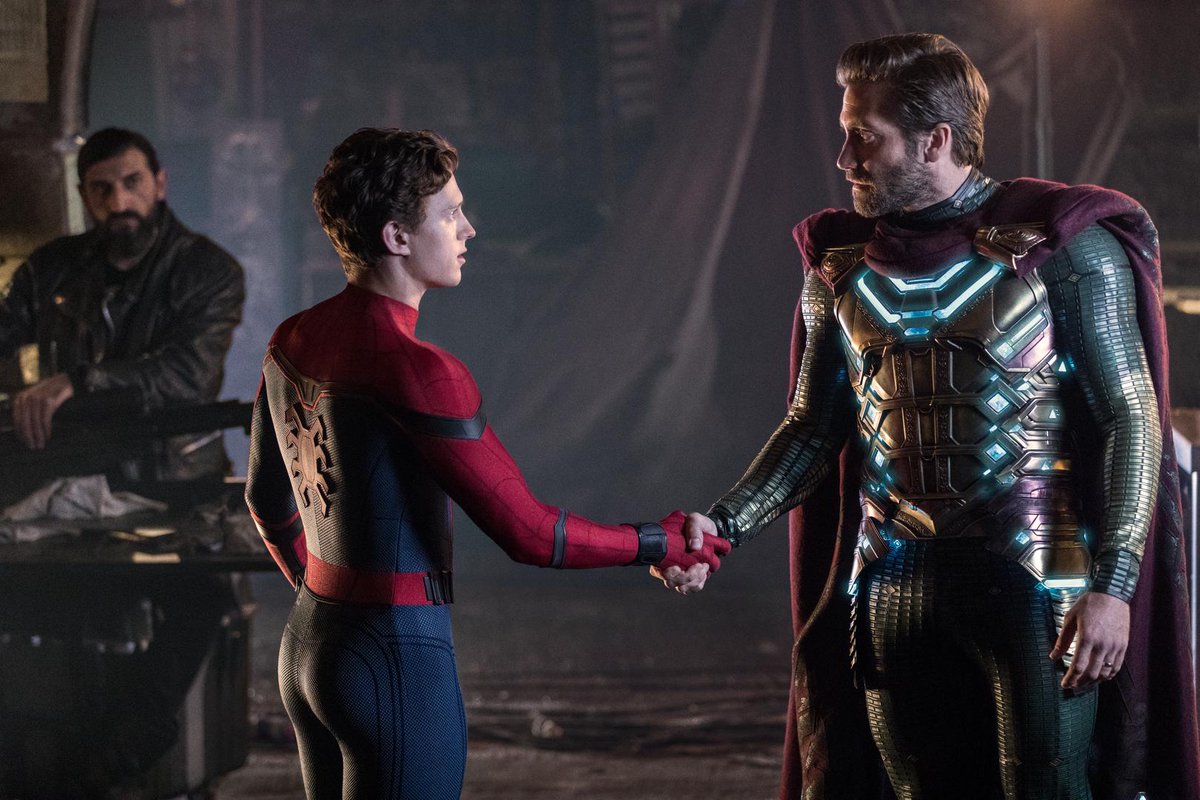 I do have another theory; that another Spider-Man villain named Dmitri Smerdyakov AKA the Chameleon is actually in cahoots in Mysterio in Spider-Man: Far From Home. With the ability to impersonate whoever he wants, the Chameleon could be essential in maintaining whatever lies this Mysterio is spewing.
This is Mysterio we're talking about so despite all the promotional materials depicting him as a good guy and a hero, I'm almost certain that he will still definitely turn out to be a villain. However, it's not like Kevin Feige and Marvel Studios not to have subverted our expectations in the past, like with the Mandarin / Trevor Slattery fiasco in 2013's Iron Man 3 and the Skrulls being misunderstood innocent refugees in 2019's Captain Marvel.
Spider-Man: Far From Home is slated to arrive in cinemas on 4 July 2019, with sneak previews available on 2 and 3 July 2019 in selected Malaysian cinemas. In the meantime, re-watch the trailer below.
[youtube https://www.youtube.com/watch?v=Nt9L1jCKGnE&w=560&h=315]