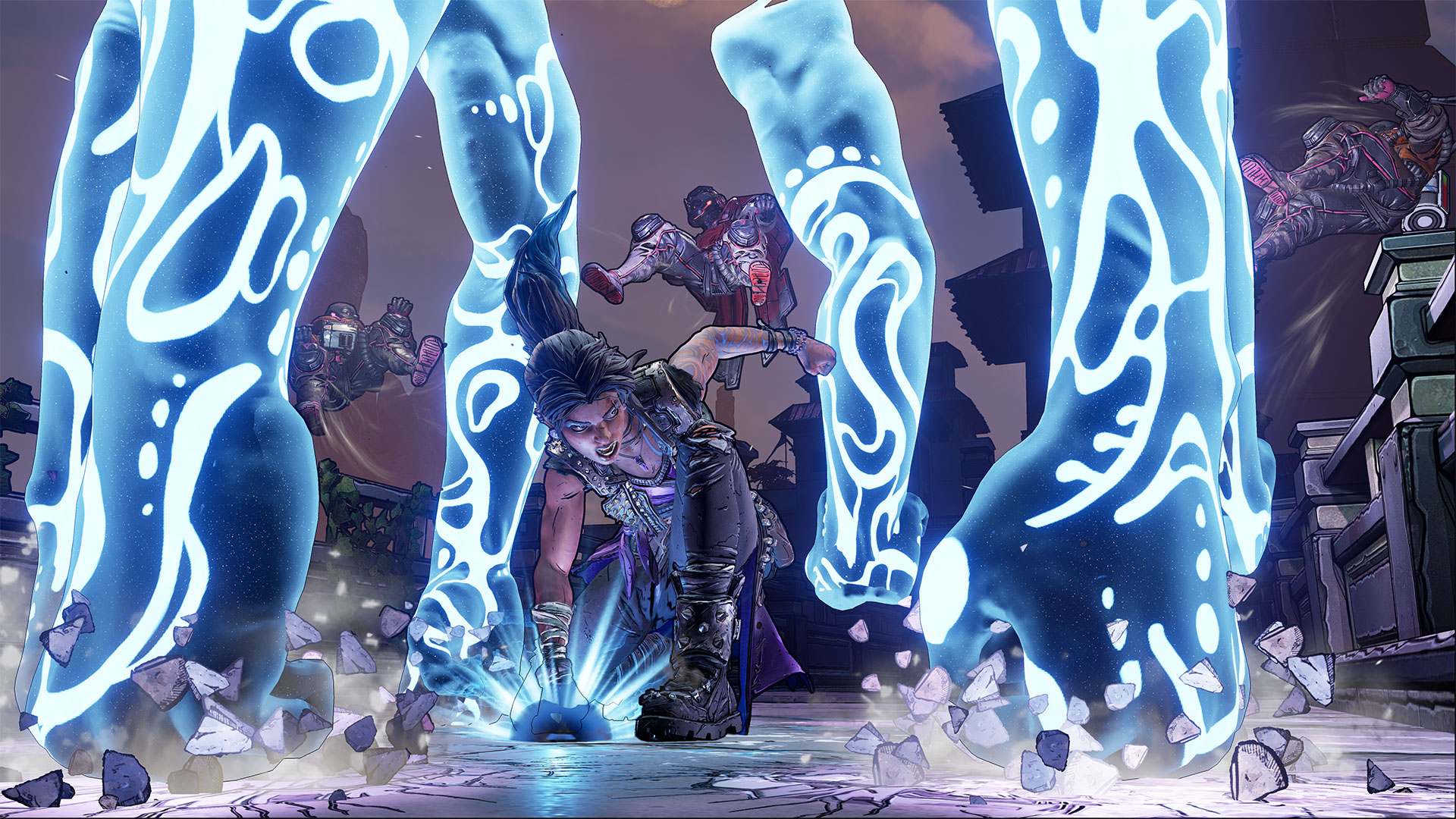 by in
Borderlands fans who wish to look for more challenges post-game will be getting that and more in part 3.
Borderlands 3's creative director Paul Sage told Kakuchopurei that the series' patented True Vault Hunter mode (ie: the obligatory New Game+ mode) will be back, just like in past instalments. However, instead of enemies who are scaled from level 30 to 50, they will now be scaled to your current level.
"If you start out at level 35, all of those enemies will be level 35. Anytime you go back and forth between maps, those enemies will all be leveled to you."
In other words, it's similar to Ultimate Vault Hunter mode in part 2 instead. This is probably due to the many benefits your Vault Hunter has with extra skills and augments to work with like Zane's two-skills-at-the-same time playstyle and FL4K's pet class shenanigans. All that may make the previous system's 30-50 scaling a possible breeze.
At least with the added challenge, the loot in True Vault Hunter mode is sure to be grand. Gearbox will reveal additional info on the difficulty modes and possible OP mode options for part 3 in the near future.
On a related note, here's what Paul Sage shared too regarding the design process of Borderlands 3:
Among all the new planets, Promethea was the hardest to create and design. According to Paul, Borderland's Pandora is uncivilized, so creating an area that is a complete opposite of what the team was used to doing was tough. Their solution? Create a war scenario in the city to match with the game's tone and what the team does best: to "give that raw Borderlands feel to it".
The Torgue alternate fire was Paul's favourite part when talking about weapon design. The sticky bullets that detonated upon reloading were an inane idea among the devs at first, but they grew to love it.
Check out our preview of Borderlands 3 and how FL4K plays here. To see his skill tree in all of its descriptive glory, head here.