By Burhanudin Zamri|August 21, 2019|
When Yakuza Kiwami 2 was released for the PS4 in 2017, it signified that more than half of the Yakuza series was now available in English for PS4 owners. By June 2019, the other half was released for the PS4 but only in Japan. A recent announcement from Ryu Ga Gotoku (RGG) Studio confirms that English-speaking fans will be getting what they've been waiting for.
[youtube https://www.youtube.com/watch?v=GOmIABX2RP8&w=560&h=315]
At Gamescom 2019, RGG Studio announced the Yakuza Remastered Collection for the PS4. It will include 1080p 60fps remasters of Yakuza 3, 4, and 5. This means that the PS4 will be the first console to have all the main Yakuza games in its roster. The collection is sold at the usual price of US$60. You can purchase the collection now on the Malaysian Playstation Store for RM239.
Buying the collection means you'll be able to play Yakuza 3 Remastered only for now. The remastered versions of Yakuza 4 and Yakuza 5 will be unlocked on 30 October 2019 and 12 February 2020 respectively. Unfortunately, there doesn't seem to be the option of buying each game individually but getting three full-fledged Yakuza games for that price is still a good deal.
If you're a collector or simply prefer physical copies of games, then you should wait a bit longer so that you can get the physical bundle instead which will be released alongside Yakuza 5 Remastered in February 2020. The day one edition of the bundle will even come with an empty PS3 Yakuza 5 case to allow fans to complete their collection of the PS3 Yakuza games.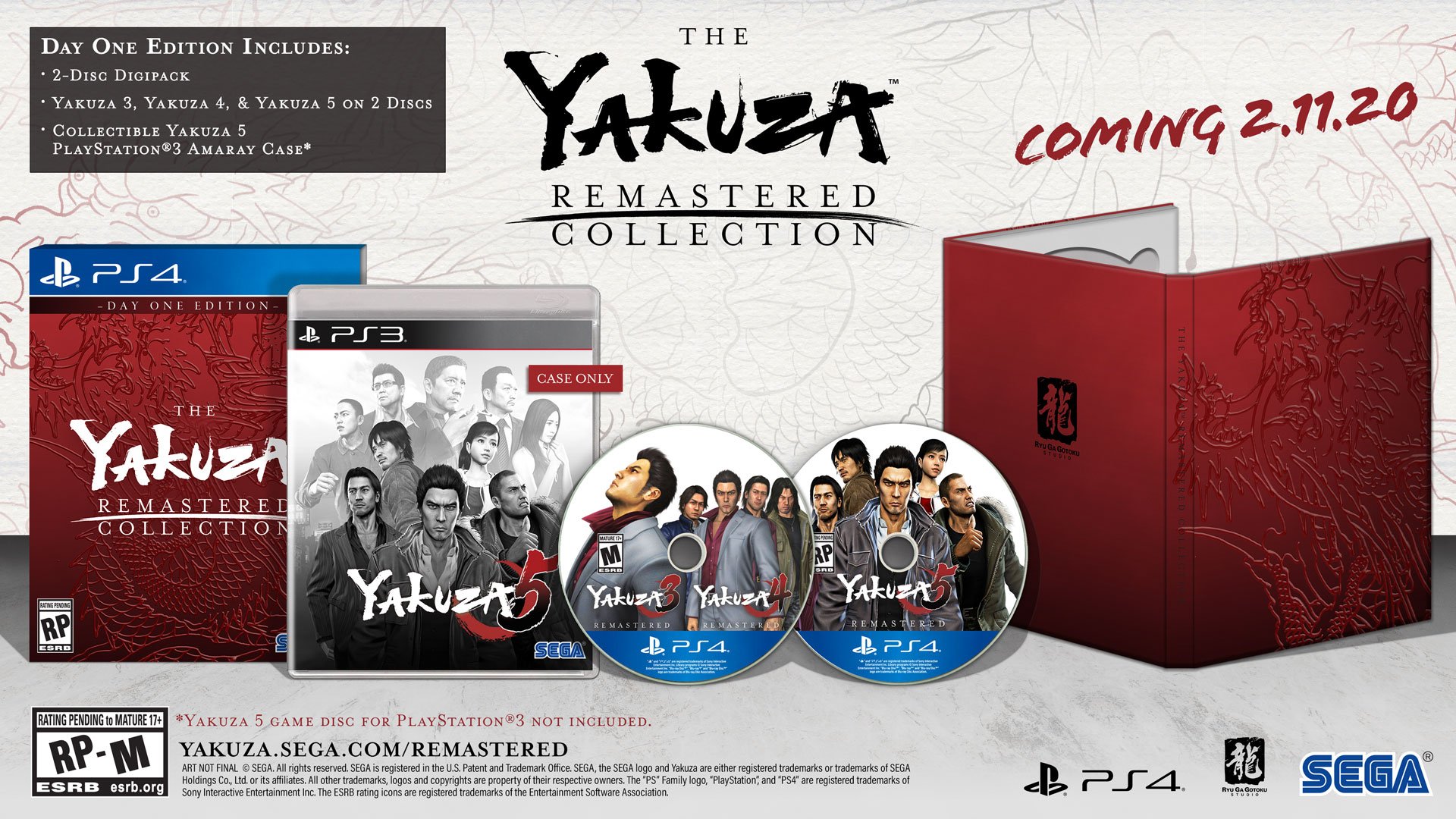 The Yakuza Remastered Collection can be purchased right now on the Playstation Store, subsequent games in the collection will be unlocked at the dates mentioned above.