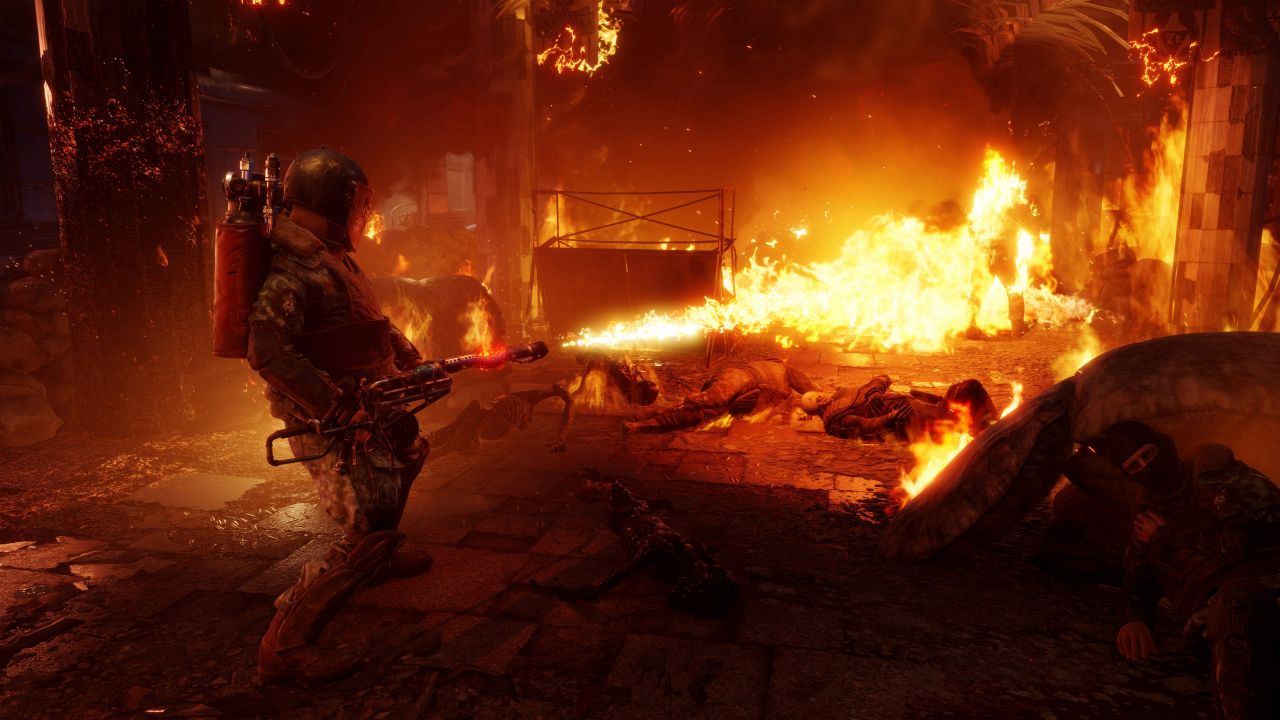 by in
4A Games has announced that the first Metro Exodus story DLC, titled The Two Colonels, is now out for all players starting today on 21 August 2019. The Two Colonels returns to the claustrophobic underground tunnel setting of the first two games, instead of the open-world currently featured in Metro Exodus.
Metro Exodus The Two Colonels is set in the tunnels under the abandoned city of Novosibirsk, where Colonel Khlebnikov has travelled to visit his son, Kirill. However, radiation is growing worse, and mutant attacks are on the rise. One year later, Colonel Miller will follow in Khlebnikov's footsteps, retracing his journey and the experiences.
It will also offer a brand new weapon in the form of a flamethrower. It is available for purchase separately or with the Expansion Pass at a price of US$24.99 or roughly RM104+. In the meantime, check out the trailer below.
---