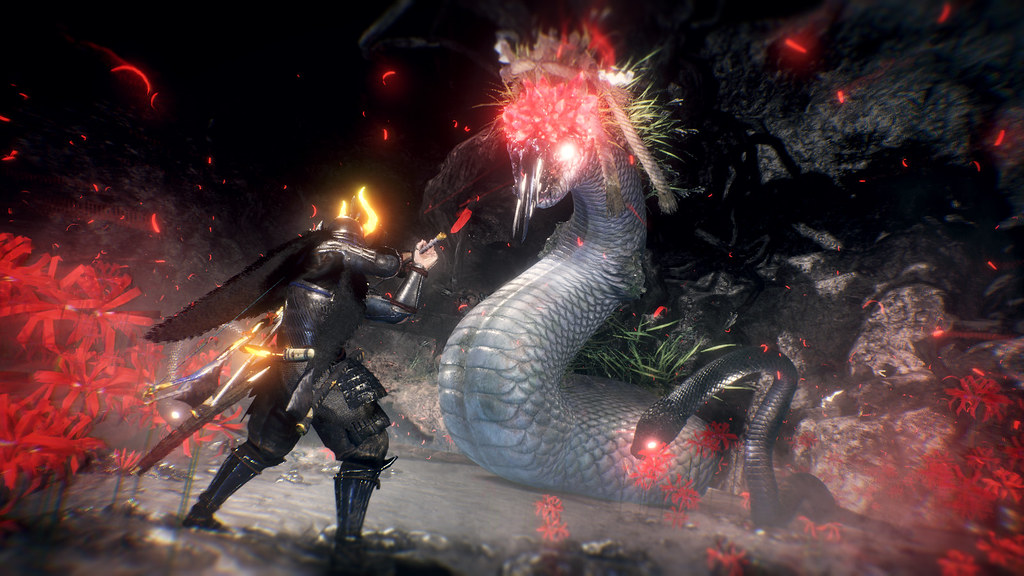 by in
E3 2019 has passed and right now we're on the last few days of Gamescom 2019. However, the excitement for big game exhibitions are still felt by gamers around the world as we get ready for the Tokyo Game Show 2019 which will be happening from 12 September to 15 September 2019.
One of the most anticipated games to be shown at TGS 2019 is Nioh 2, sequel to one of the most memorable samurai games in recent years. It was tweeted out by the game's official Twitter account that a demo of the game will be playable at the exhibition floor.
Those who are lucky enough to visit the Koei Tecmo booth will also bring home a few exclusive goodies such as a lenticular badge that changes between a yokai (demon) and a samurai and also a double-sided strap Kirei/Ribiki strap.
The first Nioh is still a popular game that's loved for it brutal difficulty and extensive loot system, combining Dark Souls and Diablo in a hack and slash game. The sequel seems like it'll be more of those elements plus the new feature of being able to transform into a yokai.
There's still no release date yet but here, have some newly released screenshots to feed your excitement in the meantime:
This slideshow requires JavaScript.