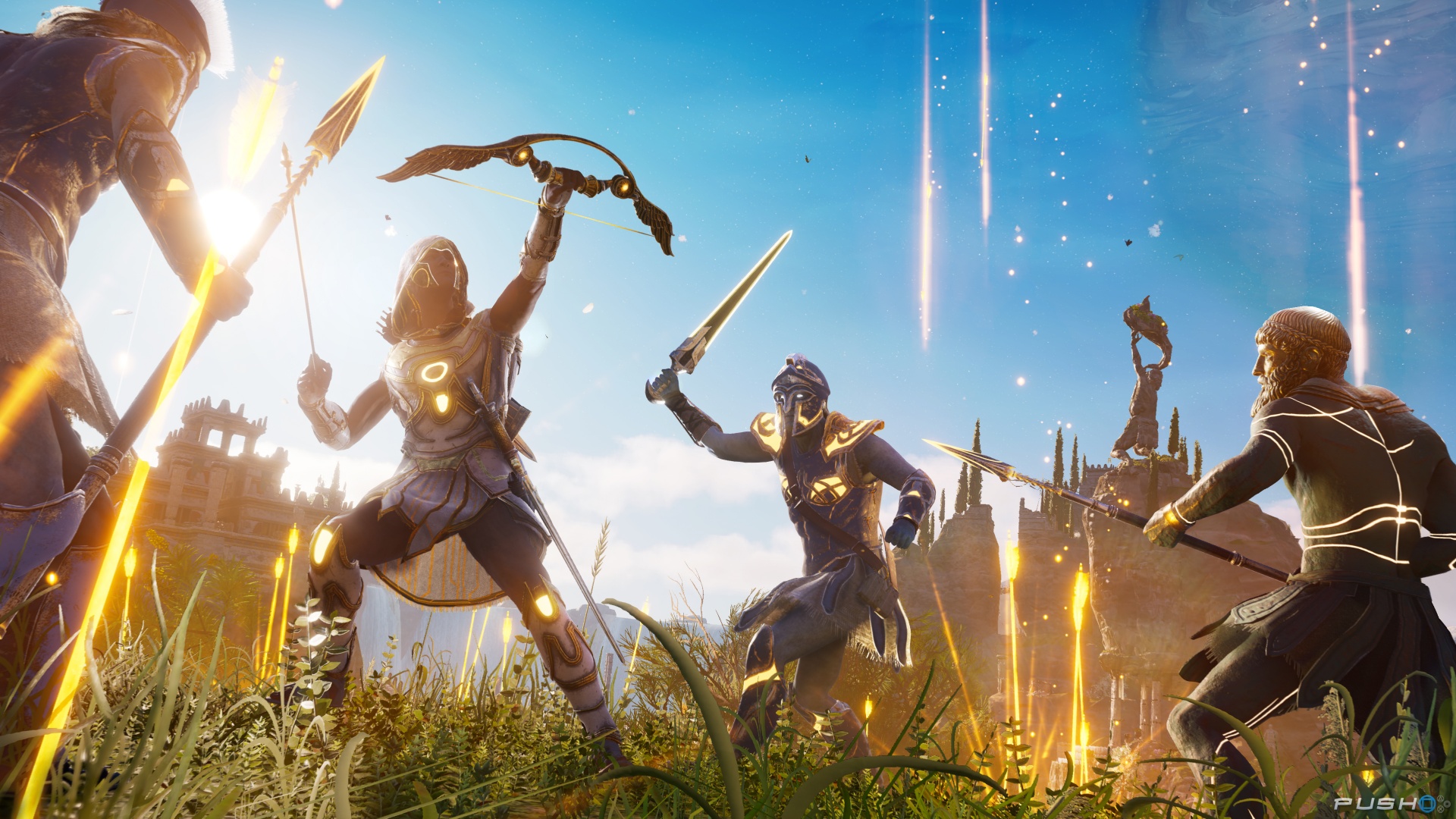 by in
Who likes free stuff to go with their close-to-one-year-old open-world action game? Well, you may want to check out Assassin's Creed: Odyssey's latest DLC story arc, The Fate of Atlantis.
The first episode of the three-parter DLC is free for a limited time; get it now before 1st September hits. Think of it as a lovely Merdeka Day treat for yourself whether you have the UPlay or Steam version. The latter store is offering 50% off, FYI.
As for the DLC itself, it's a darn good reason to go back to Ancient Greece as Kassandra/Alexios. The Fate of Atlantis expansion puts you in the Fields of Elysium where you have to deal with phoney gods and their laser-shooting Kolossi, help the dead and living with their tribulations, and explore the heck out of the incredibly lovely-looking fields.
Like the one below. Never mind the fact that you're playing Layla Hassan who is playing a character in a simulation, who is also in a simulation of Elysium set up by some AC lore god. It's so purty….
In case you aren't levelled up to take on the level 52-and-above DLC, fret not: you can just use a preloaded character to experience the DLC fresh, though you may need some context from the original game.
Hell, I'd recommend this over the Legacy of the First Blade DLC, which is frankly garbage. Just have fun with the second DLC, all three parts, and do random quests for demigods and denizens, or just ride off aimlessly to see how bright and beautiful everything is.