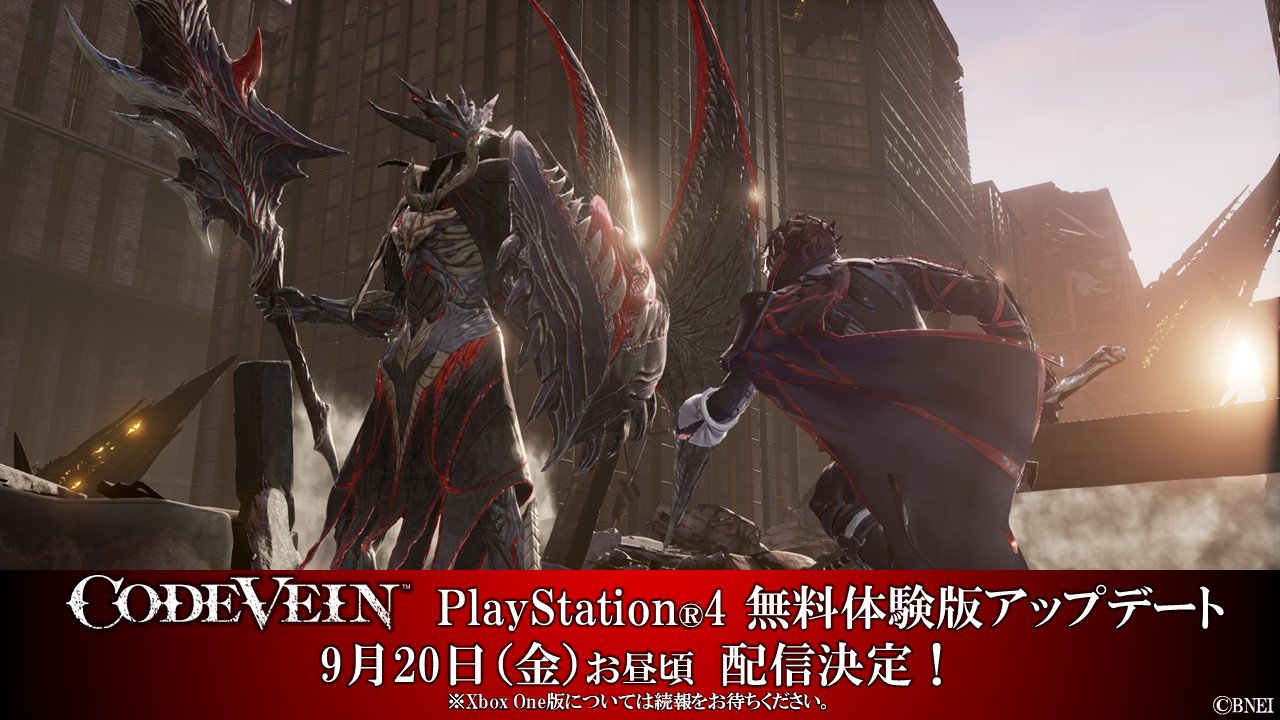 by in
Bandai Namco has announced yet another update to the Code Vein free trial which has been getting more content as the game's release date draws near. The latest update adds three very exciting new features, one of them is something fans have been waiting for since the demo's launch.
For those of you who have been itching to do some Code Vein co-op with your friends, it's time to celebrate because this update will be adding online multiplayer co-op. It's time to watch your friends get bodied by the game's bosses. Then, you get bodied too, of course.
A new high-level zone called 'Depths: Town of Sacrifice' will be added into the demo. As usual, a new zone means new bosses so get ready and gather your friends.
The third new feature is demo character migration. Basically, you'll be able to transfer your character from the demo into the full game. No details on whether it's just the appearance or together with experience and progress.
By the way, it's still not too late for Southeast Asian fans to take part in the Custom Character Design Contest hosted by Bandai Namco SEA. The contest ends on 22 September 2019; more details here.