Bethesda; currently the gift that keeps on giving.
The company announced that it will be selling premium subscriptions for Fallout 76 players. This service will provide them with the following for US$13 per month or US$100 a year:
Private servers featuring up to 7 friends; the 7 pals do not need to be subscribers FYI.
Unlimited storage for crafting components in your own new Scrapbox container.
a Survival Tent: a new placeable fast travel point wth a stash, sleeping bag, and more for your basic needs.
a monthly allowance of 1,650 Atoms for use in the Atomic Shop.
an exclusive Ranger Armor Outfit.
Unique icons and emotes for members only.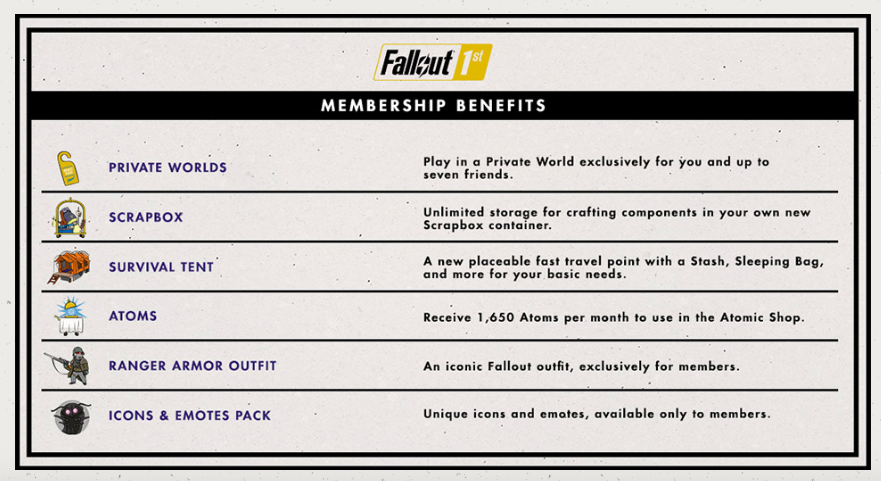 To be fair, Fallout 76 has been going through a bunch of improvements with new quests and meat-themed events. Still, to open up a subscription-based system for a game you still have to pay (semi-)full price for? Especially since it's still loaded with some gameplay issues.
We'll just cap it off with fan feedback via Reddit. It's quite a read.