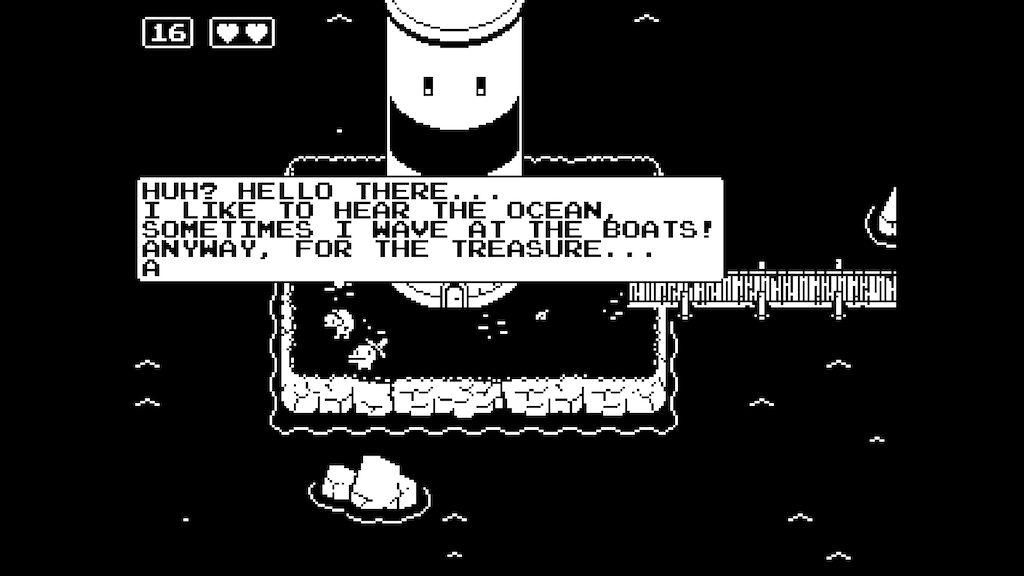 by in
Want a black-and-white twist on a Legend of Zelda-style game? Then you should check out indie game Minit, which is now free on the Epic Games Store from today until 10th October.
Basically, you're a hero who dies every 60 seconds, but it's followed up with a resurrection. The game's puzzles revolve around opening shortcuts that help you get closer to your goal of lifting the curse. It also has awesome 8-bit style music to go along with its quirky gameplay.
My favourite bit is getting information from an old guy who speaks incredibly slow; just as soon as he said a keyword, you die & restart from the beginning. If you haven't tried it, go check it out; it won't cost you at all.