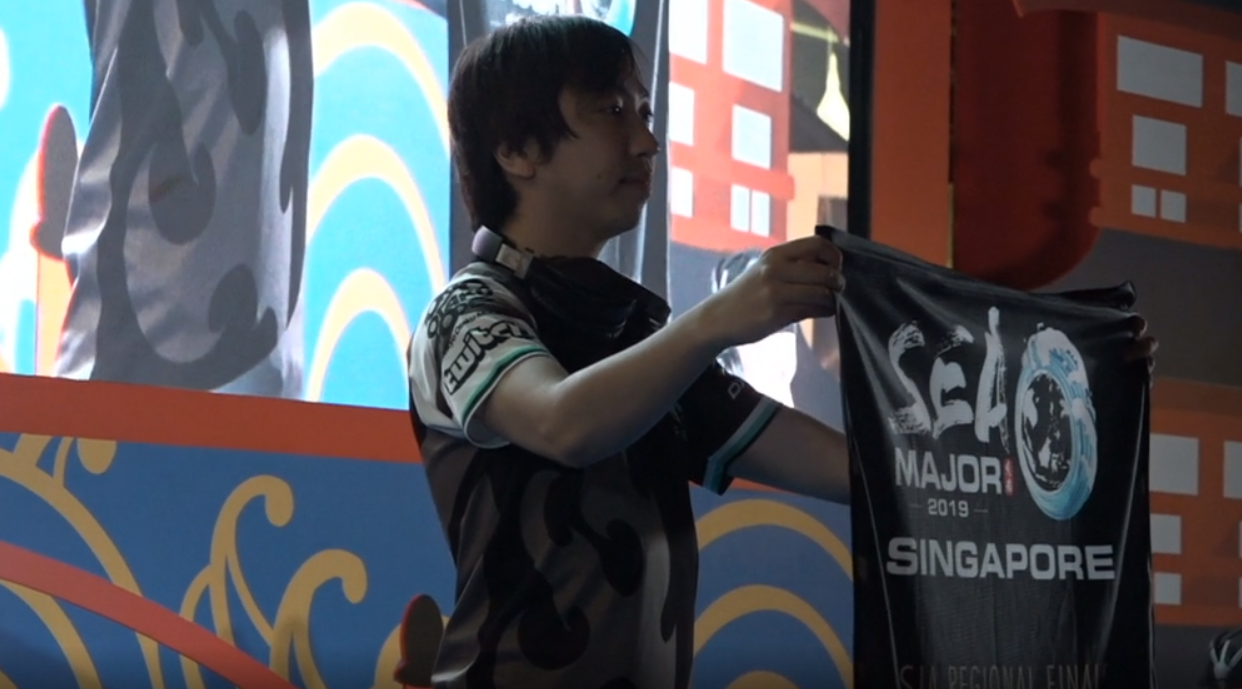 by in
Southeast Asia's premier fighting game tournament is done and over with, and it's quite a spectacle for Asian fighting fans. There's also the last edition of a Southeast Asian video game event called GameStart Asia, but one can argue that the crowd was mostly in it for the annual tournament. And probably for the RetroDNA booth.
Regardless, here are the highlights:
Tokido & Fuudo part XIV (Street Fighter 5)
Whenever there's a Street Fighter tournament, you can't count Tokido and Fuudo out. The two veterans have been duking it out with their Akuma and R.Mika/Birdie plays respectively, and they didn't disappoint.
Shen Chan Still Maintaining Asia SC Dominance (SoulCalibur VI)
Singapore mainstay SoulCalibur player Shen Chan still persevered with Cervantes (with a bit of Kilik) and placed pretty high in a tournament full of top players like Yuttoto, Keev, and Shiwapon. At the very least, the little red dot of a country still maintains its fighting game esports dominance in Southeast Asia.
The Obligatory Season 2 Tease (SoulCalibur VI)
No hard release date yet, but the fighting game crowd was hyped at seeing new moves for their characters. Highlights include a fast long-ranged move for Cervantes, a lightning follow-up for Sophitia, and a nice follow-up juggle for Maxi.
That Yamcha Comeback From Kazunoko & More Top 8 Highlights (Dragon Ball FighterZ)
The top 5 DragonBall FighterZ players were who you expected: Fenrich, Kazunoko, Japan, and an outlier in the form of Philippines' Xanxus.
Two Singaporeans Claim Samurai Shodown Top 5 Spot
It's rare to find players outside of Japan and US who are good at taking risks in a damage-heavy game like Samurai Shodown. Leave it to Singapore's Snowdrop and VGD to fight their hardest using an assortment of characters like Kyoshiro (now a decent character) and Shiki (now top tier).
Alas, the force that is Japan's Kazunoko is too strong and proceeds to claim the top spot for the tournament. Placing top three is still a valiant effort though; props to the Singaporean duo for fighting hard in one of this year's more "patient" title.
Singaporean Claims Top Tekken 7 Spot…
…though there weren't any notable Korean or Pakistani players in this particular ballpit. Hey, whatever nets you the win, Singapore.
Results
Street Fighter 5 Asia Finals
1. FD|Fujimura (Ibuki)
2. Rohto|Tokido (Akuma)
3. CYG|Fuudo (Birdie)
4. RB|Bonchan (Karin, Sagat)
5. Liquid|Nemo (Urien)
5. YOG|Machabo (Necalli)
7. RZR|Xian (Ibuki)
7. UYU|OilKing (Rashid)
Street Fighter 5 Open Premier (Points Aplenty)
1. CYG|Fuudo (Birdie, R. Mika)
2. RB|Gachikun (Rashid)
3. AZ|Kichipa-mu (Zangief)
4. Mago (Karin, Cammmy)
5. Talon|HotDog29 (M. Bison)
5. RB|Luffy (R. Mika)
7. FD|Fujimura (Ibuki)
7. CO|Dogura (M. Bison)
Dragon Ball FighterZ
1. CO|Fenrich (Cell, Kid Goku, Vegeta)
2. PG|BNBBN (Kid Buu, Bardock, Kid Goku)
3. FT|B (Kid Buu, Adult Gohan, Yamcha)
4. BC|Kazunoko (Kid Buu, Kid Goku, Yamcha)
5. EHADA|Xanxus (Vegito, Blue Vegeta, Vegeta)
5. Matoi (Android 21, Goku, Bardock)
7. Kawamatsu (Kid Buu, Bardock, Trunks)
7. Maddo (Kid Buu, Yamcha, Kid Goku)
SoulCalibur VI
1. Yuttoto (Voldo, Azwel)
2. PG|Shen Chan (Cervantes, Kilik)
3. ShenLin (Siegfried)
4. PGW|Kamizono (Seong Mi-Na)
5. 575 (Nightmare, Cassandra)
5. Plruto7 (Nightmare)
7. FlashGawd (2B, Azwel)
7. Cipher0613 (Geralt)
Samurai Shodown
1. BC|Kazunoko (Yoshitora)
2. SnowDrop (Jubei, Yashamaru, Shiki, Rimururu)
3. VGD (Earthquake, Kyoshiro, Tam Tam)
4. ASM|MisterCrimson (Genjuro, Charlotte)
Tekken 7
1. Lan94 (Julia)
2. MadRush (Eliza, Geese)
3. GM|SideStepLance (Lee)
4. CJB Medan (Lars, Shaheen)