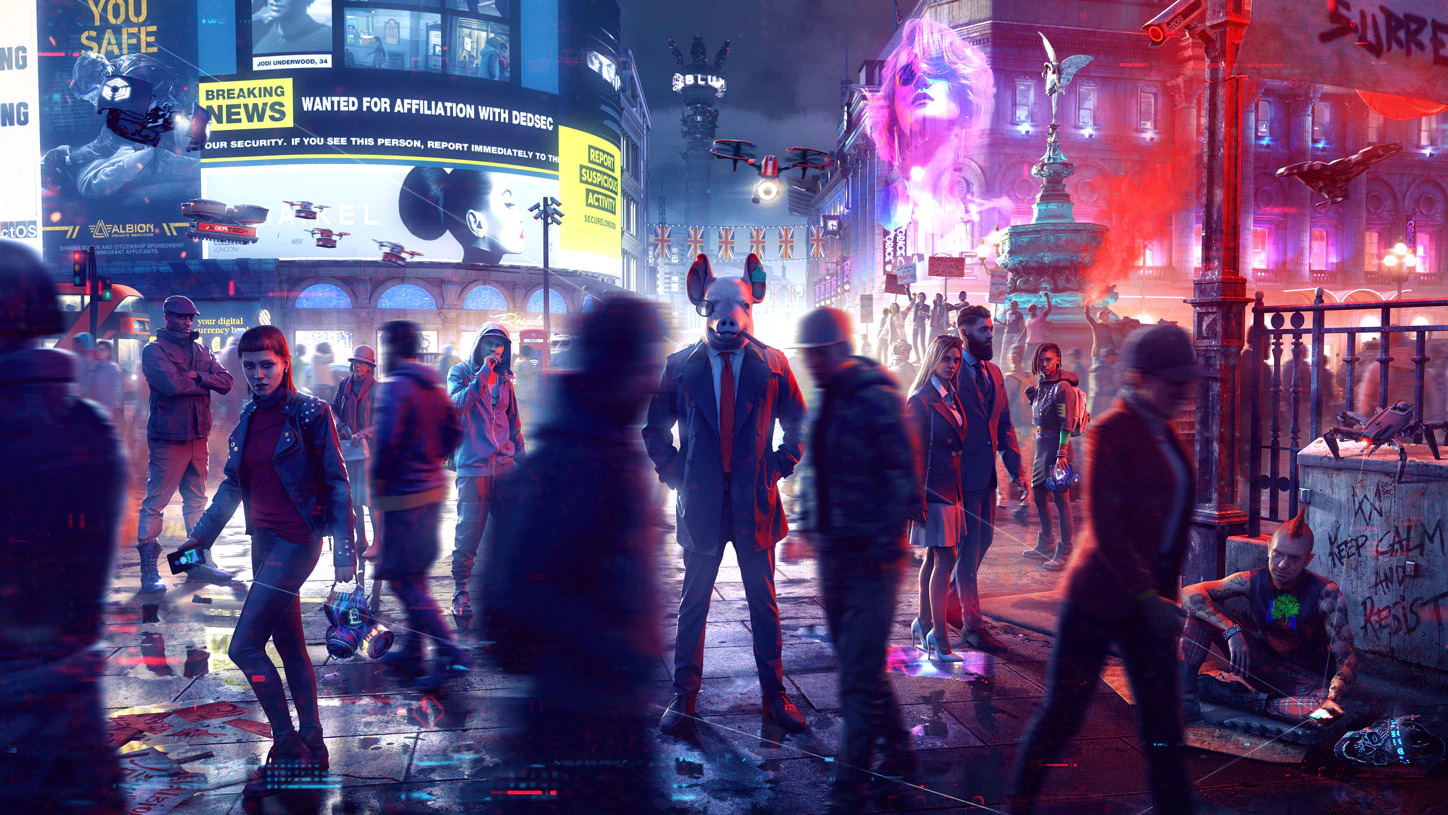 by in
Despite being sequels to well-received games, both The Division 2 and Ghost Recon Breakpoint performed poorly in terms of sales. In the U.K., The Division 2 only achieved 20% of the original game's opening week sales. Fortunately, it still got a lot of positive reviews across the board. Breakpoint did terribly in both sales and critical reception.
Ubisoft has just published their financial targets updates for the fiscal year of 2020 to 2021 which begins on 1 April 2020. In the document, the company has announced that Watch_Dogs Legion, Rainbow Six Quarantine, and Gods and Monsters will be delayed to "increase development time" following the poor sales shown by recent titles.
All of the games were scheduled for an early 2020 release except for Quarantine which hasn't been given a specific release date in 2020. Due to the delays, Ubisoft now expects to release a lineup of five AAA games in the 2020 – 2021 fiscal year.
Ubisoft CEO Yves Guillemot states that three main reasons have been identified as to why Breakpoint and The Division 2 performed poorly in sales:
"First, it is harder to generate interest fora sequel to a Live multiplayer game, when prior iterations benefited from years of optimization. Consequently, we need to make sure there is more time between each iteration of Live games.

Second, our strategy of introducing gameplay innovations in our games has had a very positive impact on our brands. However, to win over players, these innovations need to be perfectly implemented in order to offer an optimal experience. This has not yet been sufficiently the case with Ghost Recon Breakpoint. While the change of formula has been very well received by some players, with an average daily playtime per player of over three hours, it also has been strongly rejected by a significant portion of the community.

Finally, Ghost Recon Breakpoint did not come in with enough differentiation factors, which prevented the game's intrinsic qualities from standing out."
As someone who played Breakpoint, I can definitely agree that the game didn't come with enough "differentiation factors" because all it came with was a lot of bugs and glitches.
This announcement comes almost immediately after Naughty Dog's announcement of delaying The Last of Us Part 2. As someone who's read enough about how game developers are subjected to crunch to churn out games, I'm glad more companies are allowing developers to have more time to polish their games.
Thanks, PC Gamer.