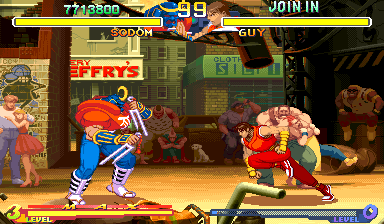 by in
A lot of Street Fighter 5 fans are probably having fun with the game's latest additions like E.Honda and that Final Fight 3 chick. So it's good to know that we may be getting new characters to fill up the rest of Season 4.
Here's what Capcom Street Fighter producer Yoshinori Ono said during the Brazil Game Show (via Eventhubs):
"You wanna see new characters, right? You want new content too, I'm sure that's what you're all thinking.

Well, about that, we're going to have new information to present to you in regards to that at the Capcom Cup North American Finals in November, and at Capcom Cup in December, so if you could please just stay patient until then."
So yeah, stay tuned to the Capcom Cup North American Finals on 16-17 November and Capcom Cup on 13-15 December for more information and possible reveals. If it's anything like the E.Honda/Poison/Lucia reveal, we may be getting the characters before 2019 ends.
Right now, Season 4 has four characters; there will be two more left to round up the season. And then there's that rumour floating around that there will be a "Super SF5" update on the horizon, possibly as a way to bring in new players and rebrand itself for 2020 and beyond.