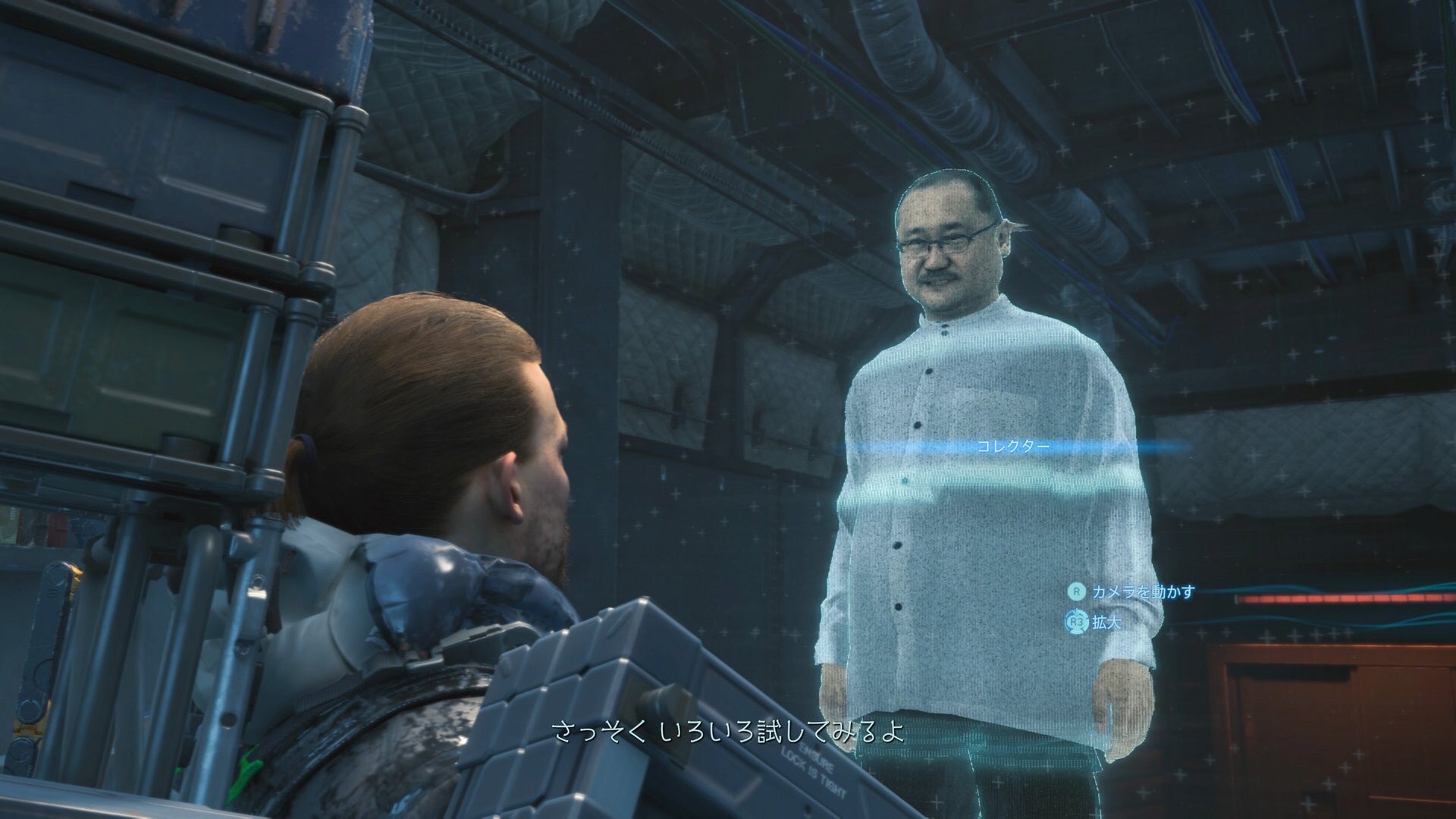 by in
It's not uncommon for video games media publications to give specific games perfect scores so that they can establish a stronger relationship with certain developers and publishers. This could mean being rewarded with access to exclusive interviews and coverage of upcoming games for the future.
Japan's Famitsu magazine is one such publication with a history of questionable practices. They recently handed out their 26th perfect score of 40/40 to Death Stranding. Japanese fans have noted that former Famitsu Editor in Chief Hirokazu Hamamura appears in the game as an NPC known as The Collector.
It's true that Hamamura is no longer working under Famitsu but he is currently the director of Kadokawa Group Holdings which owns Kadokawa Game Linkage, Famitsu's current publisher. If you ask me, that's actually even worse.
There's no mistake that Hamamura is The Collector since his name does pop up in the closing credits under the "Special Appearance" category, alongside other famous figures such as Junji Ito and Conan O'Brien. So he must have gone to the Kojima Productions studio to do the 360° face-scan like every other actor and person under the "Special Appearance" list.
According to users on 2ch, the dialogue that The Collector says to Sam after completing a delivery for him has the words "You'll surely get in the hall of fame." which could be a hint of the game entering the short list of games receiving perfect scores from Famitsu.
As if all this wasn't bad enough, Famitsu's mascot Necky the Fox is also in the game. A mural of him can be found on the surface of a rocky wall somewhere in the game. It's definitely an easter egg but one that brings the magazine's review further into untrustworthy territory.
Previously, Famitsu has given 428: Shibuya Scramble a perfect score. Hamamura also appeared in that game. This isn't the first time Hamamura has been involved in a Hideo Kojima game too. He used to appear in an ad campaign for Metal Gear Solid: Peace Walker that ran in Famitsu, which also got a perfect score from the magazine.
Death Stranding is Kojima's fourth game to get a 40/40 score from Famitsu. The first was Metal Gear Solid 4: Guns of the Patriots, followed by Peace Walker, and then Metal Gear Solid V: The Phantom Pain.
I'm one of those people who has never trusted Famitsu ever since they gave Metal Gear Solid 4 a perfect score back in 2008. However, I opined that it was due to a difference in taste rather than an obvious bias but now, it seems that there might have been more than meets the eye.
Thank you, Kotaku.