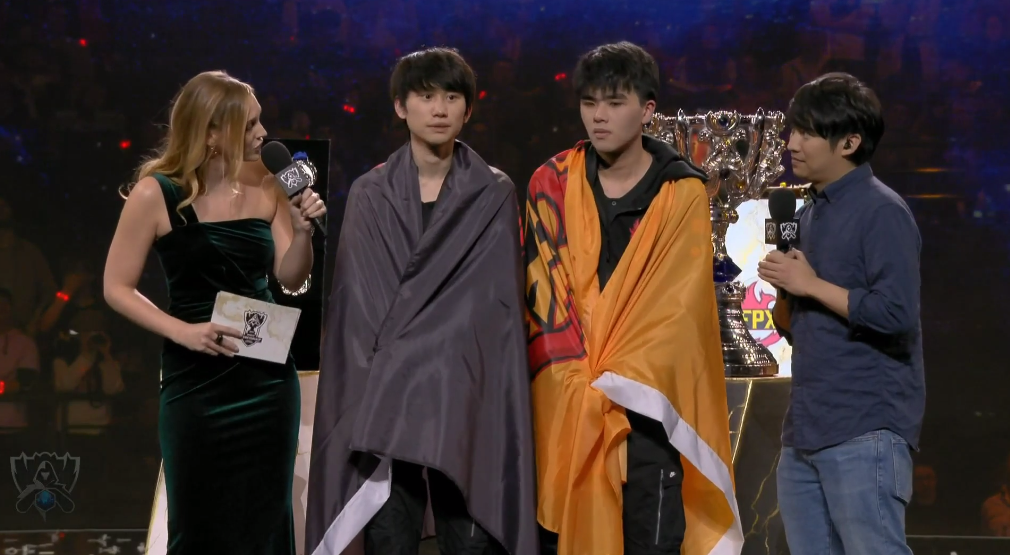 by in
The League of Legends Worlds 2019 has ended with China's FunPlus Phoenix winning the entire tournament. The team defeated Europe's G2 Esports 3-0 in the grand finals.
To recap,  the LPL first seed team had an underwhelming start to Worlds in the group stage. Despite that, they pulled through with a really impressive 3-0 victory against G2 Esports. While the latter was a crowd favourite, especially with their upset against SKT, the team couldn't get a clutch play to secure even a single win against China's finest.
Furthermore, the  Chinese team outright said that G2 Esports didn't perform especially well during the fight in the obligatory post-match interview.
The prize pool has yet to be determined since the crowd-funding contributions  (via LoL in-game item sales) haven't been finalized yet. But rest assured that FunPlus Phoenix will win the lion's share, which is 37.5%  of the ever-growing prize pool. G2 Esports will win 13%, while third and fourth place (SK Telecom T1 and Invictus Gaming) will win 7%.
Check out the highlights below: