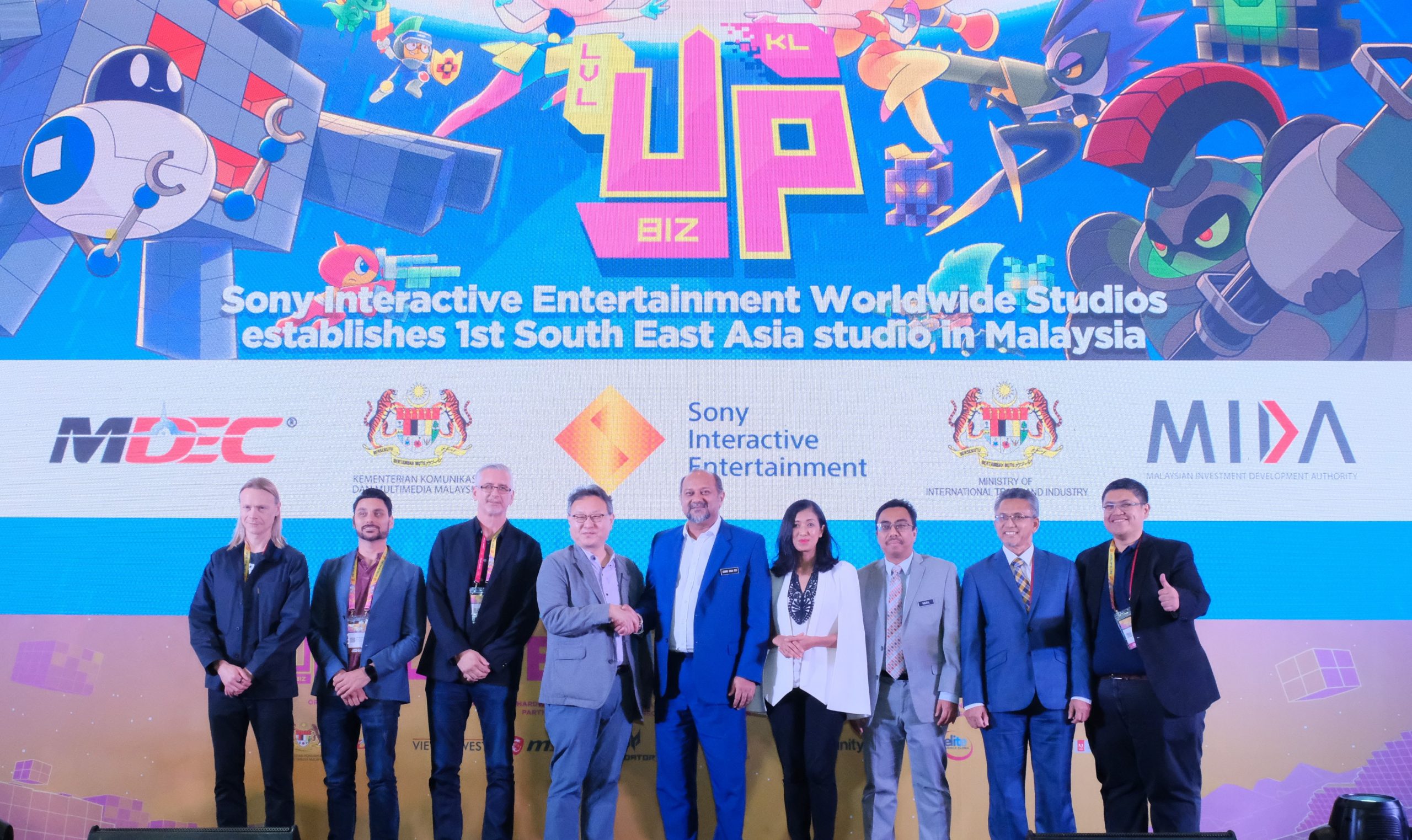 by in
The Ministry of Communications and Multimedia of Malaysia has announced that it is partnering with Sony Interactive Entertainment Worldwide Studios (SIE WWS)Â to establish the gaming giant's first-ever Southeast Asian studio in Malaysia in 2020.
This announcement was made by Minister of Communications and Multimedia Malaysia YB Gobind Singh Deo during the closing ceremony of Level Up KL 2019 earlier today.
Sony Interactive Entertainment Worldwide Studios Malaysia Sdn. Bhd. (SIE WWS Malaysia) will provide art and animation services as part of SIE WWS activities, developing PlayStation exclusive titles.
Malaysia will be working closely with SIEÂ WWS to create more opportunities for the development of local and regional in the country, as well as uplift the talent pool and support the accelerated growth of the games industry in the region.
SIE President and CEO Jim Ryan said:
"Impressive talent, a vibrant game ecosystem, and support from the government are key reasons why we have decided to take our partnership with Malaysia to the next level."
According to YB Minister Singh, more details about the arrangement will be announced in the coming weeks and months after further discussions and clarifications from SIE.
He also revealed that the Malaysian games industry has successfully built its local Digital Creative Content industry with 149 IP titles over the past two decades and RM7.6 billion in revenue, including export sales of RM1.3 billion with a global reach to over 120 countries.
This is a massive step forward towards developing the games industry in Malaysia, as the country inches closer and closer to achieving the ultimate dream of becoming the SEA region's games industry hub. YB Minister Singh said it best when he reiterated the famous PlayStation catchphrase when concluding his speech at Level Up KL 2019:
"Greatness awaits!"
That's YB Gobind Singh Deo (left) and former SIE WWS president Shuhei Yoshida (right) shaking hands and looking into each other's eyes, signalling the symbol of bright new future for the games industry in Malaysia.
---