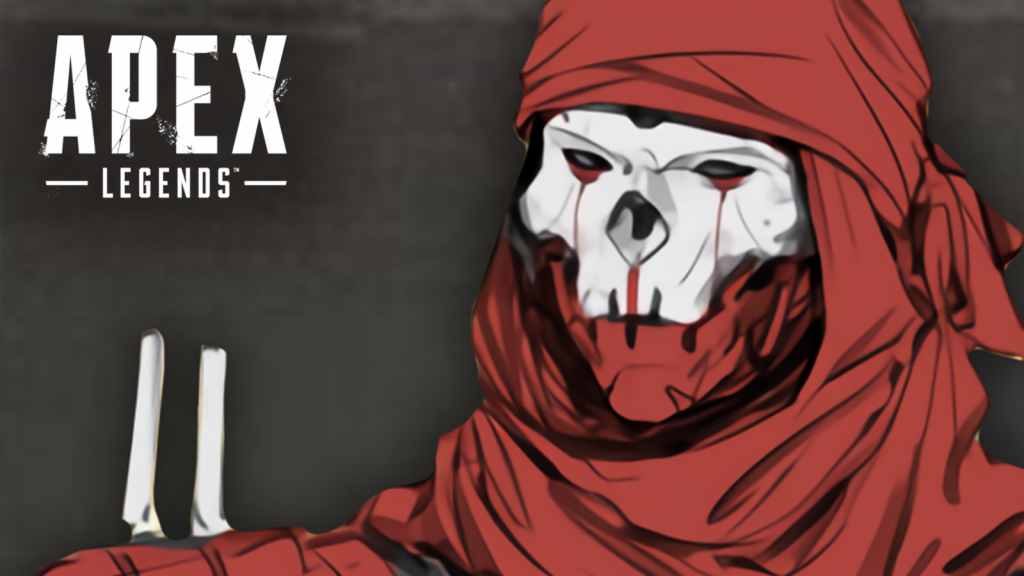 by in
New Apex Legends leaks (via Dexerto) have revealed more details about the new legend named Revenant, who will be coming to the battle royale soon. This includes the mysterious robotic legend's finisher and several details on its gladiator card.
After being teased several months ago, data miners have discovered more information about Revenant's Finisher animations. This reportedly includes poses depicting him in a praying position, pretending to be a scarecrow, and balancing upside down.
His Finisher also includes the word "impale", which suggest that Revenant will use his blade or sword weapon to strike down his enemies by impaling them. His code entries also reveal the words "lurk" and "assassin", which may indicate that he will utilize stealth attacks.
In addition, there was also an image of what appears to be Revenant's character icon in the data. The image portrays his skeletal face with shadowy versions behind him.
Revenant could also be using two different stances in combat. The first stance includes the following abilities:
Passive: Infiltrator – Climb walls higher and crouch walk faster
Mark for Death – Fire a poison dagger. Press again to reveal the target's location for up to 60 seconds. The mark is removed if the target heals to full.
Poison Bomb – Launch a Poison Bomb that damages and slows targets hit. This skill will likely deal Area of Effect (AoE) damage.
Death Recall – Drop a totem that protects anyone who uses it from death. Instead of getting killed or downed, you'll return to the totem with 20 health.
His second so-called shadow stance features the following abilities:
Passive: Infiltrator – Climb walls higher and crouch walk faster
Shadow Walk – Walk silently and faster for 6 seconds. Cooldown resets on kill.
Shadow Step – Send out a shadow Revenant. Press (button) again to teleport to shadow. Cooldown resets on kill.
Shadow Door – Create a doorway through walls. Lasts 5 seconds.
Early leaks have referred to Revenant as a Simulacrum, a race of robot from Respawn's Titanfall series. While they are still robotic, unlike Pathfinder, they do have a human consciousness of sorts, making them akin to super soldiers.
Despite all these leaks, it is unlikely that we'll be seeing a new Legend until the end of Season 3 or early Season 4 in late 2019 or early 2020.
In the meantime, stay tuned on Kakuchopurei.
---