2018 was a tough year to beat for gaming, but 2019 did alright in my book. Another year of great games come and goes as the current games generation nears its end and beckons the next generation.
Without rambling even further, here are my top ten games of 2019:
#10. Sekiro: Shadows Die Twice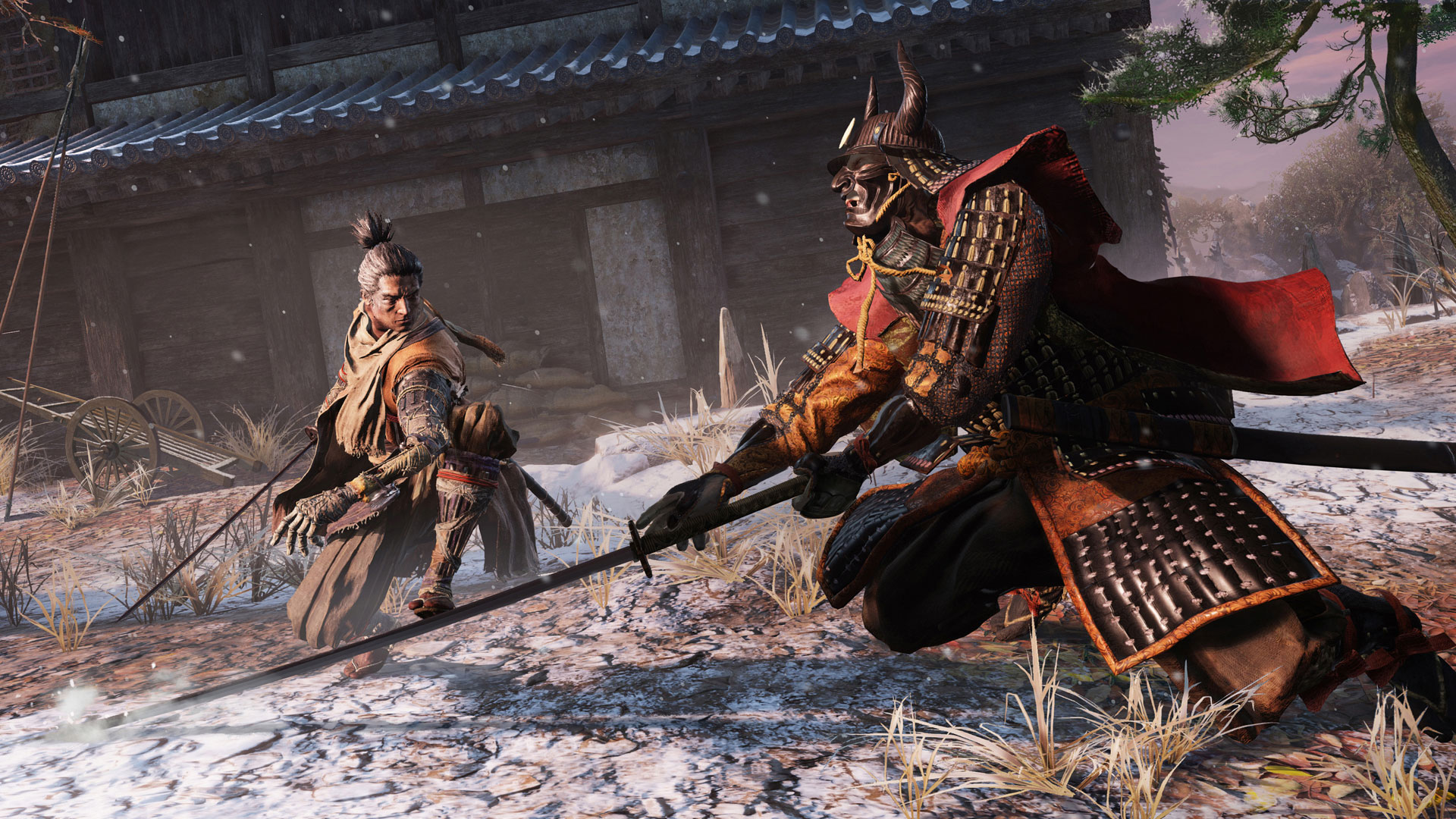 The Soulsborne genre of games have never been my cup of tea, but Sekiro Shadows Die Twice has managed to convert me into a fan. It's one of the best action games to come out recently, as the refreshing parry-focused gameplay made for a thrilling yet extremely harrowing experience.
This game may not be for everyone (especially those looking for simply 'fun' titles to play through), but it's the best at giving players the opportunity to prove their gamer cred, providing one of the most satisfying experiences if they "git gud".
#9. Devil May Cry V
Capcom continues its current renaissance with Devil May Cry V, which is one of the best instalments in the franchise yet. The fast-paced and stylish combat returns with a vengeance, with some of the series' smoothest action gameplay to date.
While the story is predictable, players don't really come to Devil May Cry V for its narrative. The gameplay alone carries the game, and there's also the crazy amount of replayability as players try to pull flashier combos as either Dante, Nero, or even newcomer V.
#8. The Outer Worlds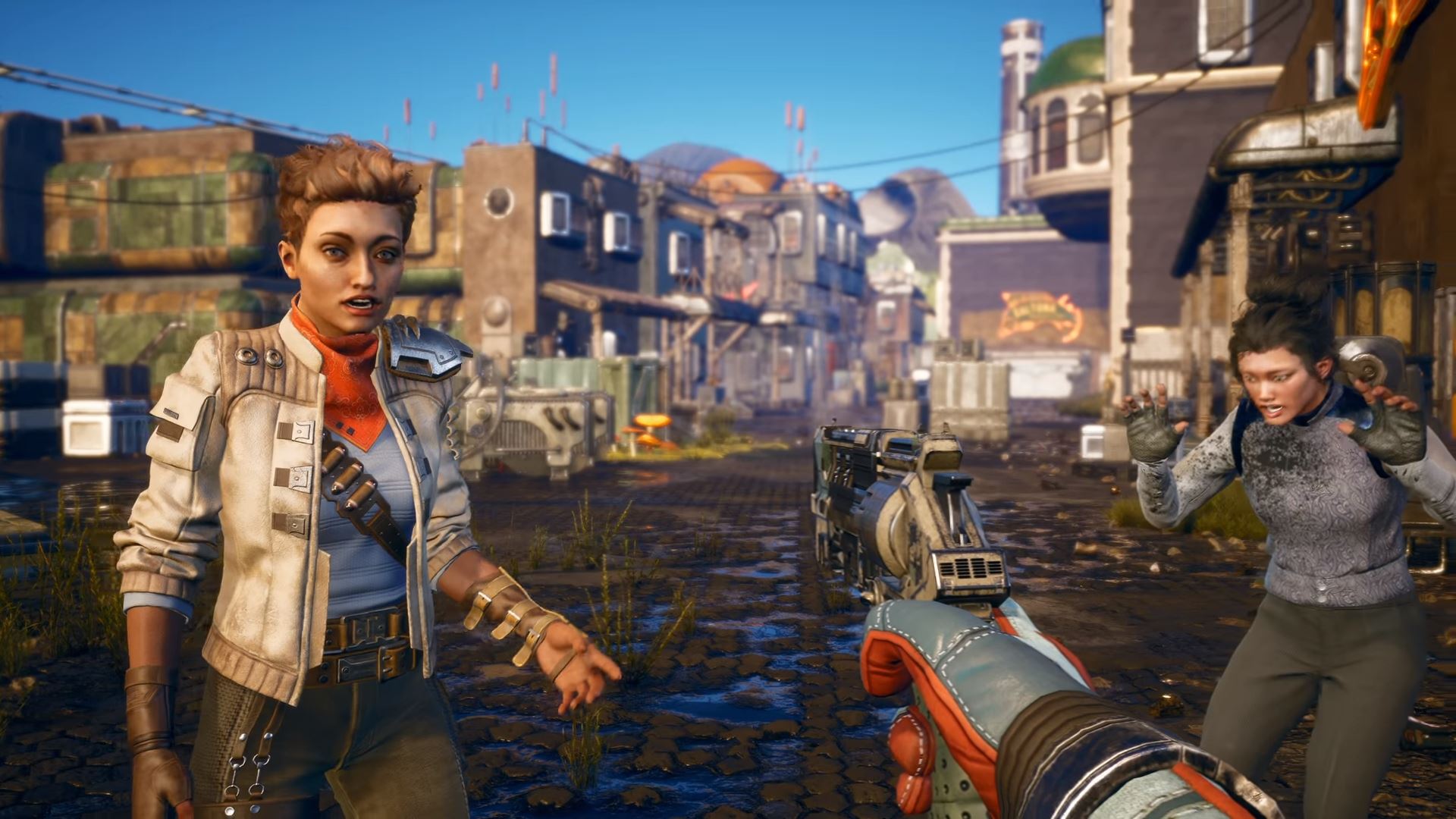 Western RPG maestros Obsidian Entertainment makes a triumphant return with one of their best titles yet. The Outer Worlds is bursting with excellent writing and massive amounts of personality, which is sorely lacking these days.
Despite the clear budgetary limitations, the developer has managed to create a game that encourages role-play. Players can talk their way through, sneak into places or go guns blazing; it's ultimately up to them.
#7. GreedFall
With the fall from grace of former Western RPG masters like Bioware and Bethesda, who is there to pick up the torch from where they left behind? Along came Spiders to help bring life back to a genre once populated by the likes of Mass Effect, Dragon Age, and The Elder Scrolls, with their most ambitious effort yet, GreedFall.
GreedFall may suffer from bugs, glitches, and janky combat, but all of that is circumvented by other elements like the great narrative, choice-driven dialogue options, and more. It's not perfect, but developer Spiders can only grow better from here on out, and their next game might just be the equal of The Witcher 3: Wild Hunt or Mass Effect 2.
#6. Total War: Three Kingdoms
Last year (in 2018), Total War Saga Thrones of Britannia was in my top ten. Now, the latest major instalment in the Total War franchise graces my list once again. This is the first time that the folks at Creative Assembly ventured into an Asian setting since 2011's Total War Shogun 2.
Learning from the two Total War Warhammer titles, the developer has inserted more fantastical and epic elements into Total War Three Kingdoms, spicing up the franchise's classic blend of RTS strategy and turn-based micromanagement. The visuals are probably the best and most stylized in the entire franchise to date.
#5. Kingdom Hearts 3
Kingdom Hearts 3 is the Avengers Endgame of the long-running Kingdom Hearts franchise, the long-awaited conclusion to what is now known as the Xehanort Saga or Dark Seeker Saga (similar to how the nine Star Wars movies is collectively referred to as the Skywalker Saga).
Personally, Kingdom Hearts 3 delivered what it promised, despite ending in yet another cliffhanger of sorts. It provided closure to many of the characters in the franchise and featured the most polished combat yet (if you disregard the flashy but unnecessary Attractions mechanic).
#4. Ace Combat 7: Skies Unknown
Ace Combat 7: Skies Unknown successfully revived a genre long-lost in the steady stream of mindless battle royales and MOBAs saturating the market; the arcade flight sim. It's been a whopping 12 years since the last major instalment in the Ace Combat franchise.
This game is essentially Konami's Metal Gear but with fighter jets and the same melodramatic political war themes contained in a convoluted and confusing plot. Oh, and don't forget the threat of ominous-sounding weapons of mass destruction.
#3. Resident Evil 2 Remake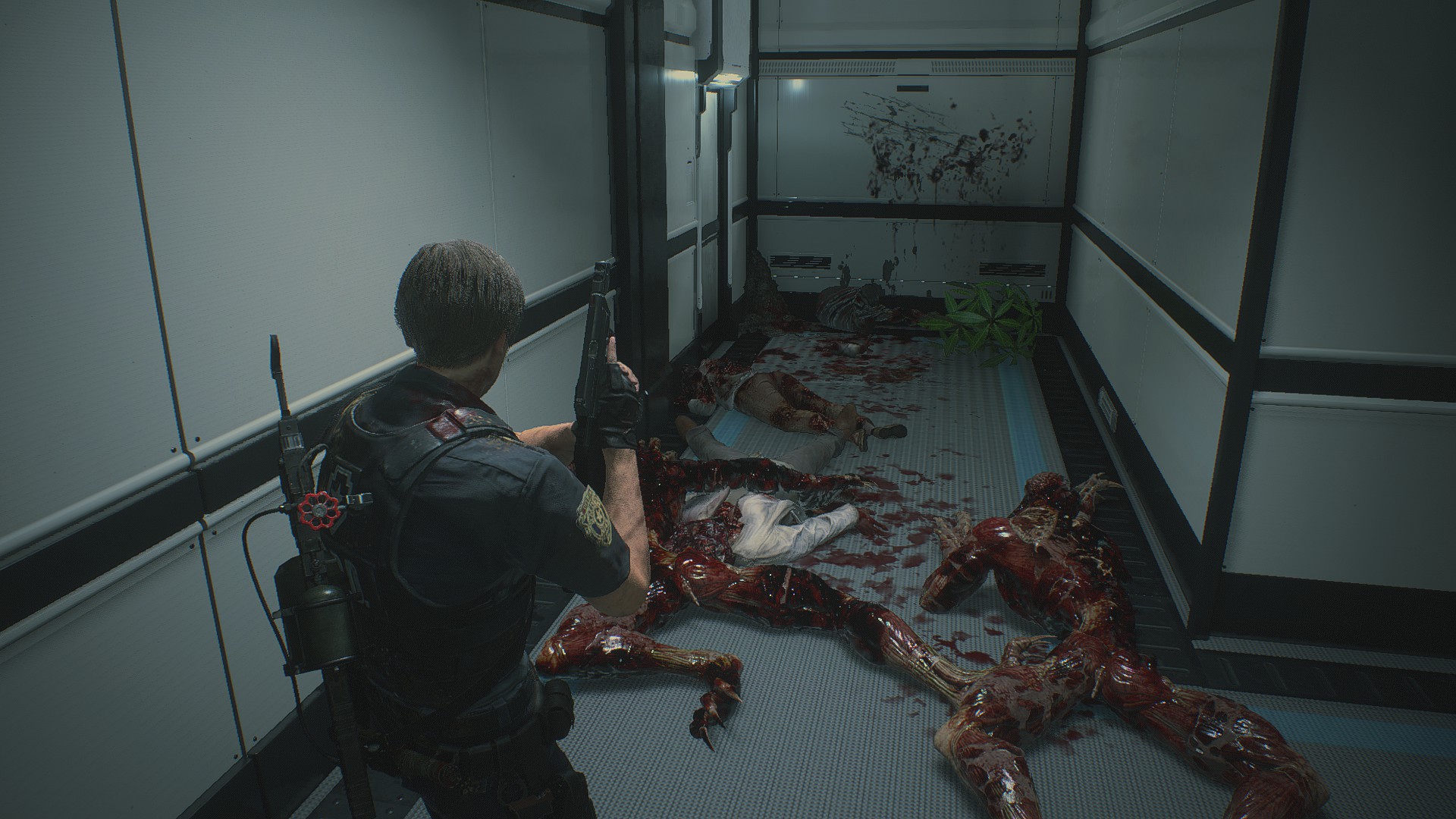 I was never much of a Resident Evil fan, but the Resident Evil 2 Remake is a brilliant instalment that derives the best elements from my favourite game in the franchise (Resident Evil 4). Remade from the ground up using the excellent RE Engine, the result is a glorious return to the survival horror roots, revitalizing the genre for modern gaming.
The Resident Evil 2 Remake is also perfectly-paced, with a steady and thrilling momentum during gameplay that urges players to be cautious and keep moving, lest they get pounced by a Licker or Mr X lurking around the corner.
#2. Star Wars Jedi Fallen Order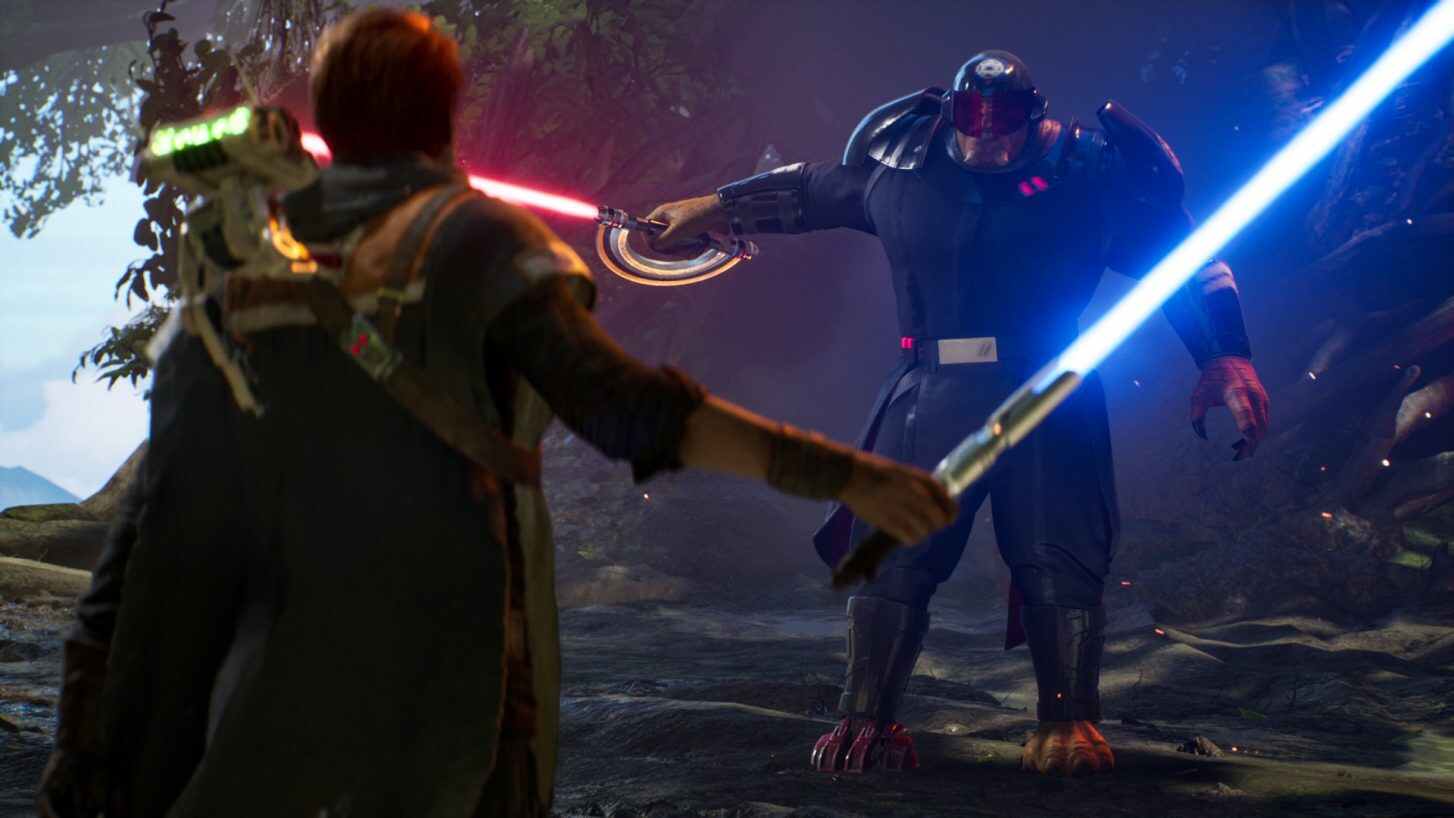 After years of mediocrity and middling games, the Star Wars franchise has recovered its groove thanks to Respawn Entertainment's Star Wars Jedi Fallen Order. While the game doesn't do anything new, it takes the best of everything from other games (Soulsborne combat, Uncharted platforming, etc.) for an authentic single-player Star Wars video game experience.
With all its easter eggs and references from all eras of the franchise (Original, Prequel and even Sequel Trilogies), this game is what fans of the franchise have been waiting for in years.
#1. Control
Remedy Entertainment's Control arrived without much fanfare, and it might be the most underrated game of the year. It looked like a typical third-person shooter at first glance, but the trippy and bizarre science fiction elements combined with the phenomenal physics-based gameplay made for the most unique gaming experience in 2019.
Control is a game that needs to be experienced in order to fully comprehend its bizarro bonkers world and physics-defying gameplay. If anything, it's our first taste of what to expect from next-gen gaming, and the future is looking good.
2020 And Beyond
2020 looks like it's going to be a game-changer of a year for the games industry, with a plethora of major game releases like Cyberpunk 2077, The Last Of Us Part 2 and more, alongside the incoming arrival of next-gen consoles like the PS5 and Xbox Series X.
I look forward to delving more into all things gaming in 2020, as we gear up for the exciting and unlimited prospects of a new gaming generation on the horizon.
---