By Alleef Ashaari|February 8, 2020|
We're still two months away from the highly-anticipated Final Fantasy VII Remake, thanks to its recently-announced delay. To make up for it, Square Enix gave us a new trailer just last week, and now they have revealed a new key visual for the upcoming game.
The new Final Fantasy VII Remake key visual features protagonist Cloud Strife aboard his iconic bike taking his place front and centre, accompanied by (from left to right) Red XIII, Aerith, Barret, and Tifa, with the majestic backdrop of Midgar and the Shinra Headquarters.
It's beautiful and epic at the same time, not to mention nostalgic for fans of the original game. It looks like something that would be taken from the very end of the game as if the group is posing and staring into the distance (it's a cliché) just before the credits start rolling.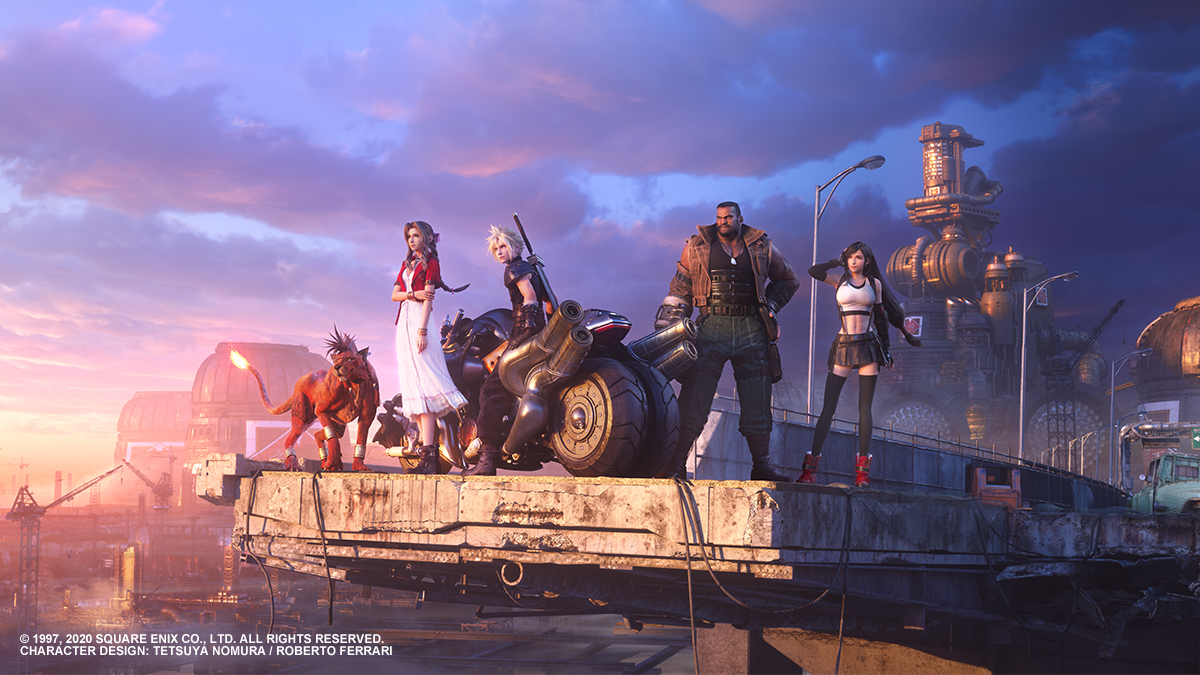 The key visual also comes with a text on the official Square Enix Twitter account, which reads:
"Combining incredible visuals, stunning world-design, a glorious musical score, seamless strategic action-based combat and a captivating cast of characters.

Final Fantasy VII Remake is almost upon us.

We hope you're ready for it."
We also recently learned that the game's timed exclusivity for the PS4 will end in April 2021, after which it will likely be released for PC and/or the Xbox One, as well as probably the next-gen consoles like PS5 and Xbox Series X.
Final Fantasy VII Remake is slated to release for the PS4 on 10 April 2020. In the meantime, check out the latest trailer below, which depicts cross-dressing Cloud in glorious full HD for the first time.
[youtube https://www.youtube.com/watch?v=fN1Jj2Yt67Q&w=560&h=315]
---
Related