New Plague Inc. Mode Makes You The Anti-Plague
In Plague Inc, your usual objective is to spread a deadly pathogen across the world. A new update now offers you the chance to do the opposite and "save the world from a deadly disease outbreak" instead.
"Players will have to balance managing disease progression and boosting healthcare systems as well as controlling real-world actions such as triaging, quarantining, social distancing and closing of public services," Ndemic Creations wrote. "We are developing this game mode with the help of experts from the World Health Organisation, the Global Outbreak Alert and Response Network and more."
The devs had previously made donations to the Coalition of Epidemic Preparedness Innovations (CEPI) and the World Health Organisation's COVID-19 Solidarity Response Fund in response to the ongoing Covid-19 coronavirus pandemic, and the idea for the new mode seems to have come from those organizations.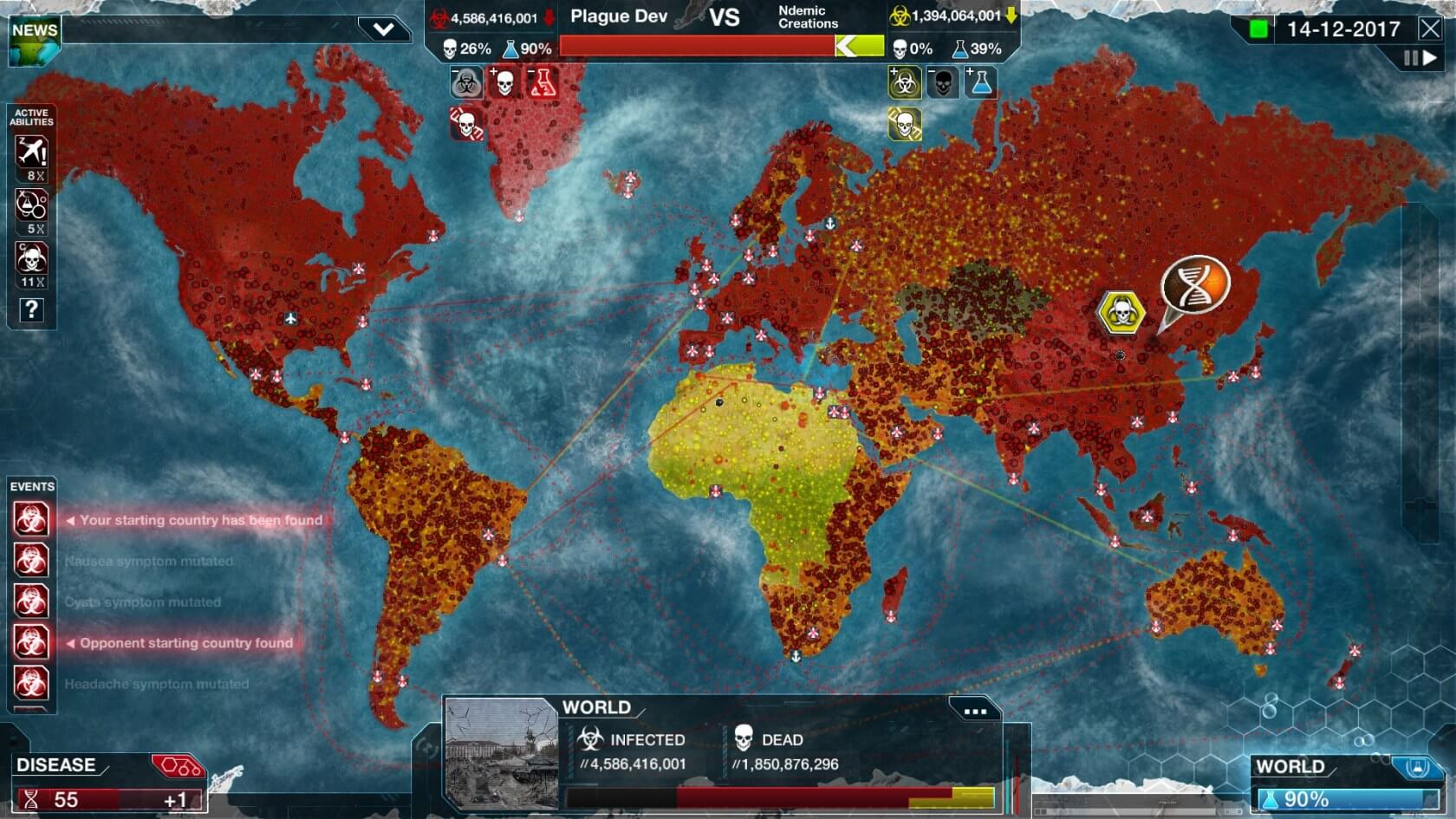 "When arranging our donations with the WHO and CEPI, we were repeatedly asked if we could make a game which let the player work to stop an outbreak," said the devs.

"Therefore, as well as providing financial support, we are accelerating work on a new Plague Inc. game mode which lets players save the world from a deadly disease outbreak." They added that they soon promote the

COVID-19 Solidarity Response Fund in-game.
It's nice to see game developers doing something good in times like this. While the new mode is unlikely to be an exact replication of real-world pandemic responses, much like how Plague Inc. is not meant to a "scientific model", it'd hopefully help to foster some useful understanding of pandemics nevertheless. And also the importance of social distancing.