Even with the world going mad outside, there's still a shred of hope to get us through such dire times. One of which is the release of Final Fantasy VII Remake, a really awesome action RPG title that blends in the old and new.
It seems that the wait was worth it, as a ton of people bought it. Square Enix announced on its Final Fantasy VII Twitter account that it has shipped and digitally sold over 3.5 million copies of the game in just three days.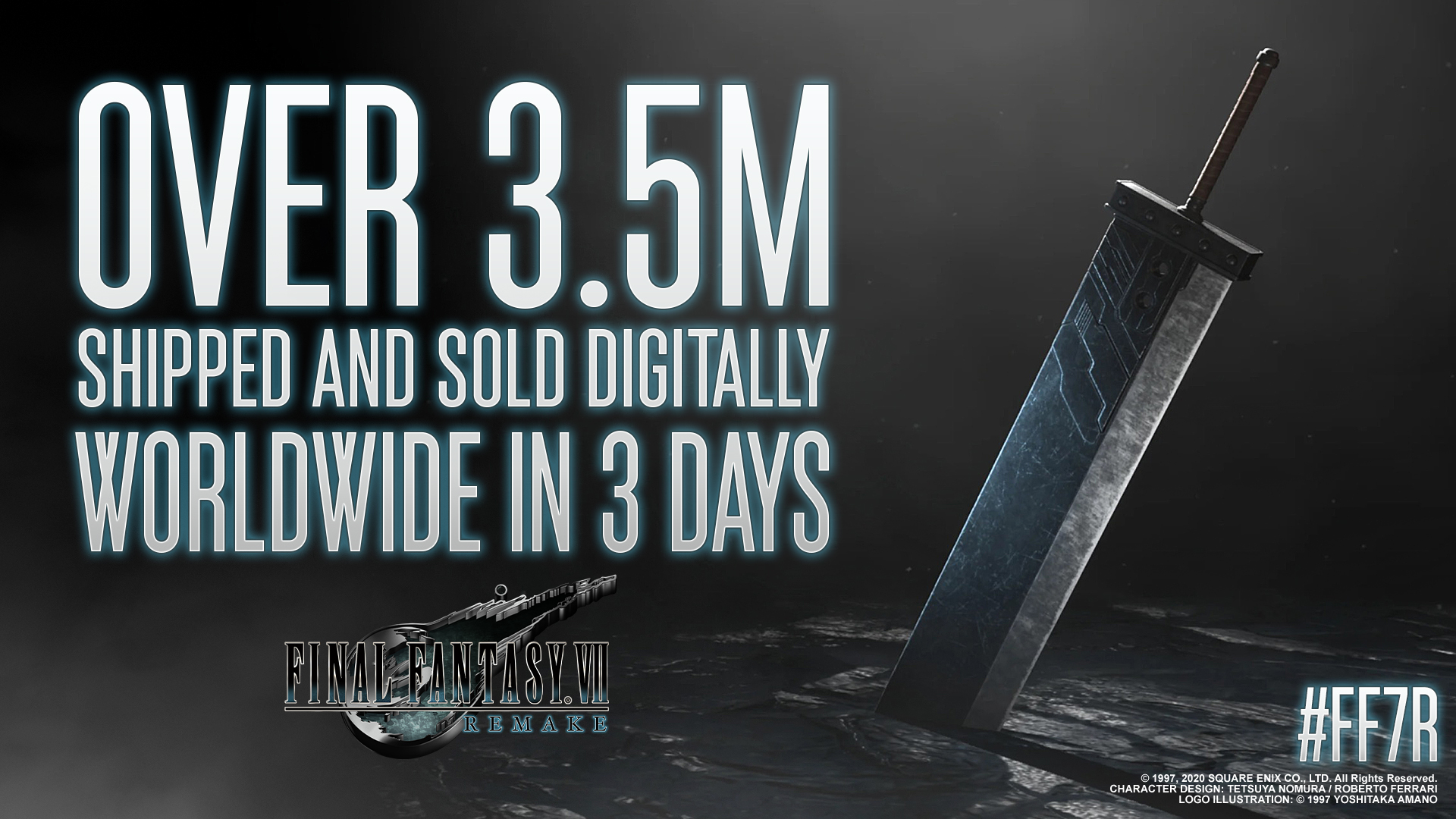 For comparison's sake, God of War sold 3.1 million and Marvel's Spider-Man sold 3.3 million.
Even if the game was a mediocre pile of Tetsuya Nomura nonsense, it would still sell those exact numbers because it's goddamn Final Fantasy VII and people have been waiting for this for 20+ years. Thankfully, it's an awesome pile of gaming with a bit of Tetsuya Nomura nonsense at the end.
Check out our glowing review of the game here. If you need help with Hard Mode, we have your back; don't worry!
Related