Riot Games' new digital card game and League Of Legends spinoff will leave beta and officially launch soon. At launch, Legends Of Runeterra will receive a new patch which will bring new cards from a new Region, Bilgewater.
Rising Tides' Bilgewater is a Region where pirate gangs never pass up a chance to plunder and monsters of the deep devour entire ships without warning. It will add over 120 new cards and 11 champions from the League of Legends universe (which includes Miss Fortune, Fizz, and Gangplank), one new cosmetic board, two new cosmetic guardians, updated region roads for existing regions, new card backs, and new emotes.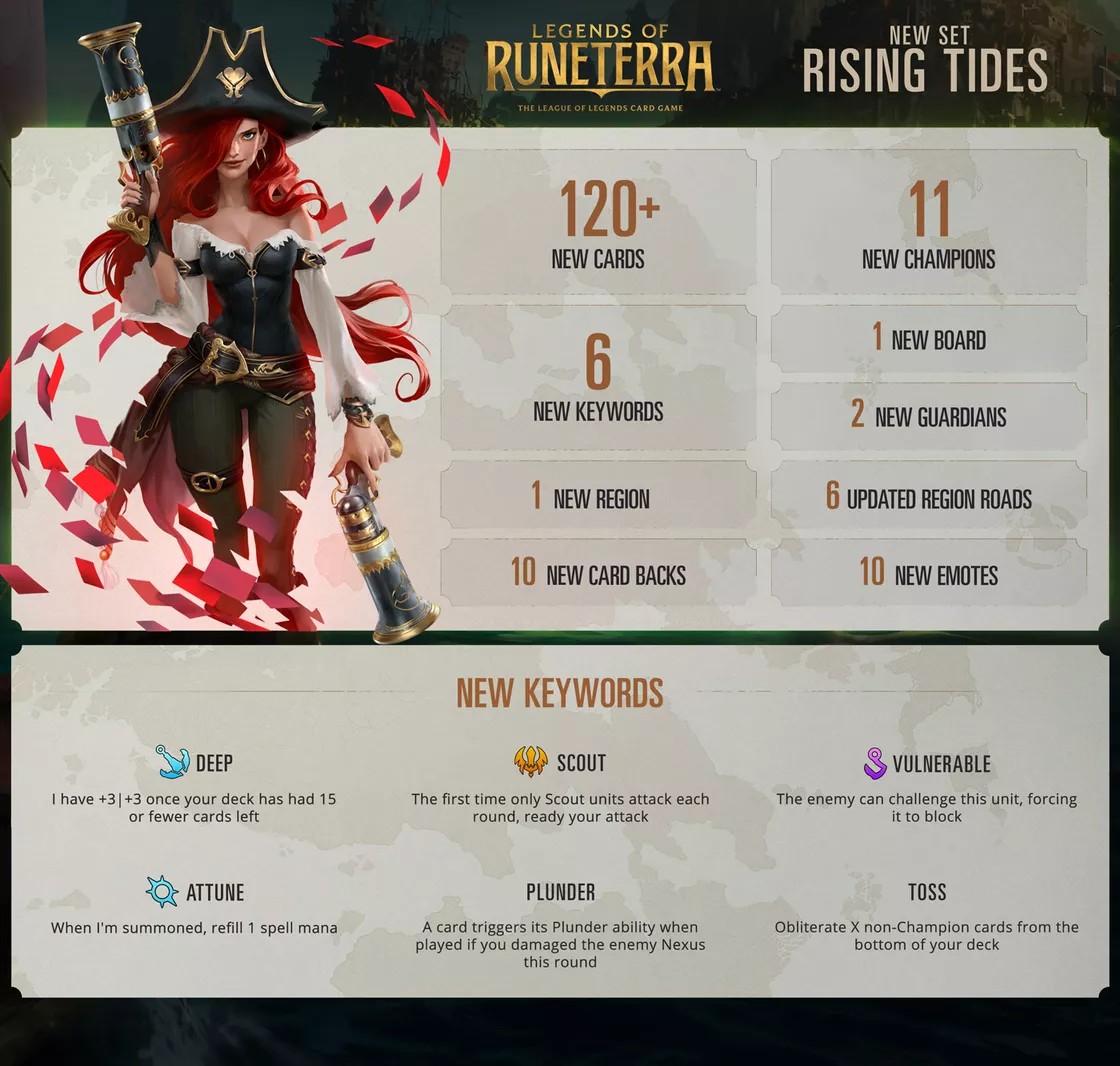 Riot Games executive producer Jeff Jew said:
"We're thrilled to officially launch Legends of Runeterra across the globe.

Our commitment to strategic interactive gameplay, rich deckbuilding, and amazing champion moments remains as strong as ever, and now is the perfect time to jump in and explore all that Runeterra has to offer.

See you in game!"
The upcoming Patch 1.0 for Legends Of Runeterra will also add the ability to customize and save individual deck loadouts for boards, guardians, emotes, and card backs. The Ranked Season will be partially reset with the new Season Of Plunder.
Plus, having a full board of six units will no longer prevent players from playing additional units. However, players will still have to choose one of those six units to be Obliterated before replacing it.
Stay tuned on Kakuchopurei for the Legends Of Runeterra review later this week.
---