By Mr Toffee|June 11, 2020|
Wizards of the Coast, best known for that Magic: The Gathering card game that titles like Hearthstone get inspiration from, is apologizing for the racist cards it has published for the past few decades.
You know, cards like these…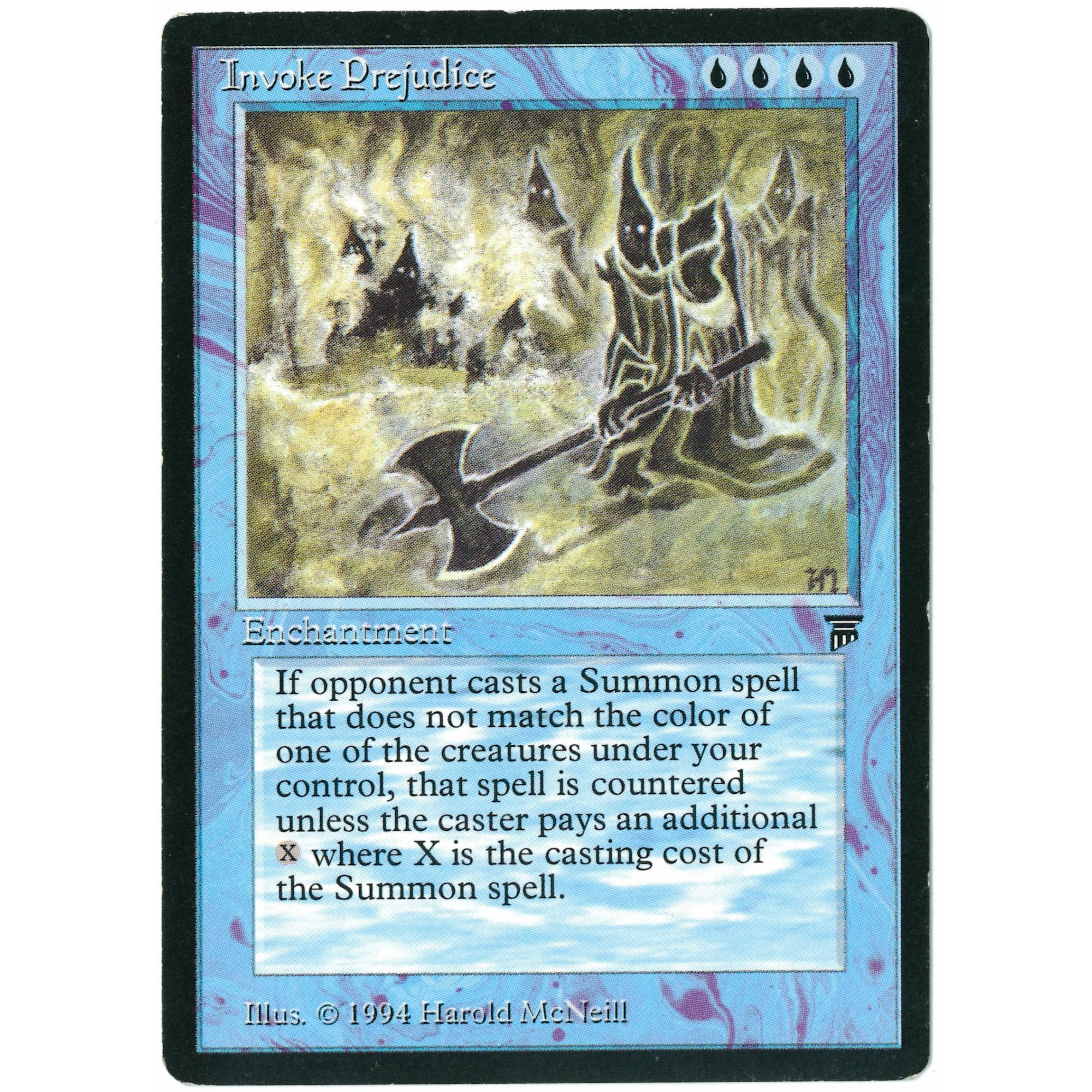 Yikes.
Anyway, the above three and four others will be removed from competitive play and from the game's official card index. Here's the list:
Invoke Prejudice
Cleanse
Stone-Throwing Devils
Pradesh Gypsies
Jihad
Imprison
Crusade
Not only will they be banned from all tournament sanctioned play, their art wilil be removed from Wizard's official card index site Gatherer. They'll be replaced with this box of the following text:
"We have removed this card image from our database due to its racist depiction, text, or combination thereof. Racism in any form is unacceptable and has no place in our games, nor anywhere else."
Why do this now instead of a couple of years back? Because like most big companies, they're doing it to make a political statement to coincide with the recent tragedies and Black Lives Matter protests/riots that follow.
While Wizards of the Coast are doing their best in being proactive about this, it does reek of convenient PR stuntwork especially when the company could have fixed its mono-White control stance. I do not mean the deck type: read this recent open letter (among many others)on how Wizard works behind the scenes when it comes to diversity hires.
Related