The Legends Of Runeterra Call of the Mountain expansion is slated to drop on 26 August 2020, kicking off a whole new structure for card releases. Starting with Call of the Mountain, Riot Games will release new cards roughly every two months.
Each three-expansion set will focus on a new region (in this case, Targon). The first expansion in a set will be larger (for Call of the Mountain, you're looking at 89 collectible cards with 7 champions), containing all the cards needed to introduce the new
region's major themes and multiple viable decks featuring that region.
Seven new champion cards, 82 non-champion cards
Part of three-expansion set: Expansion 2 in October, Expansion 3 in December

13 new champions, 156 new non-champion cards total

New region: Targon
Ladder reset with Call of the Mountain launch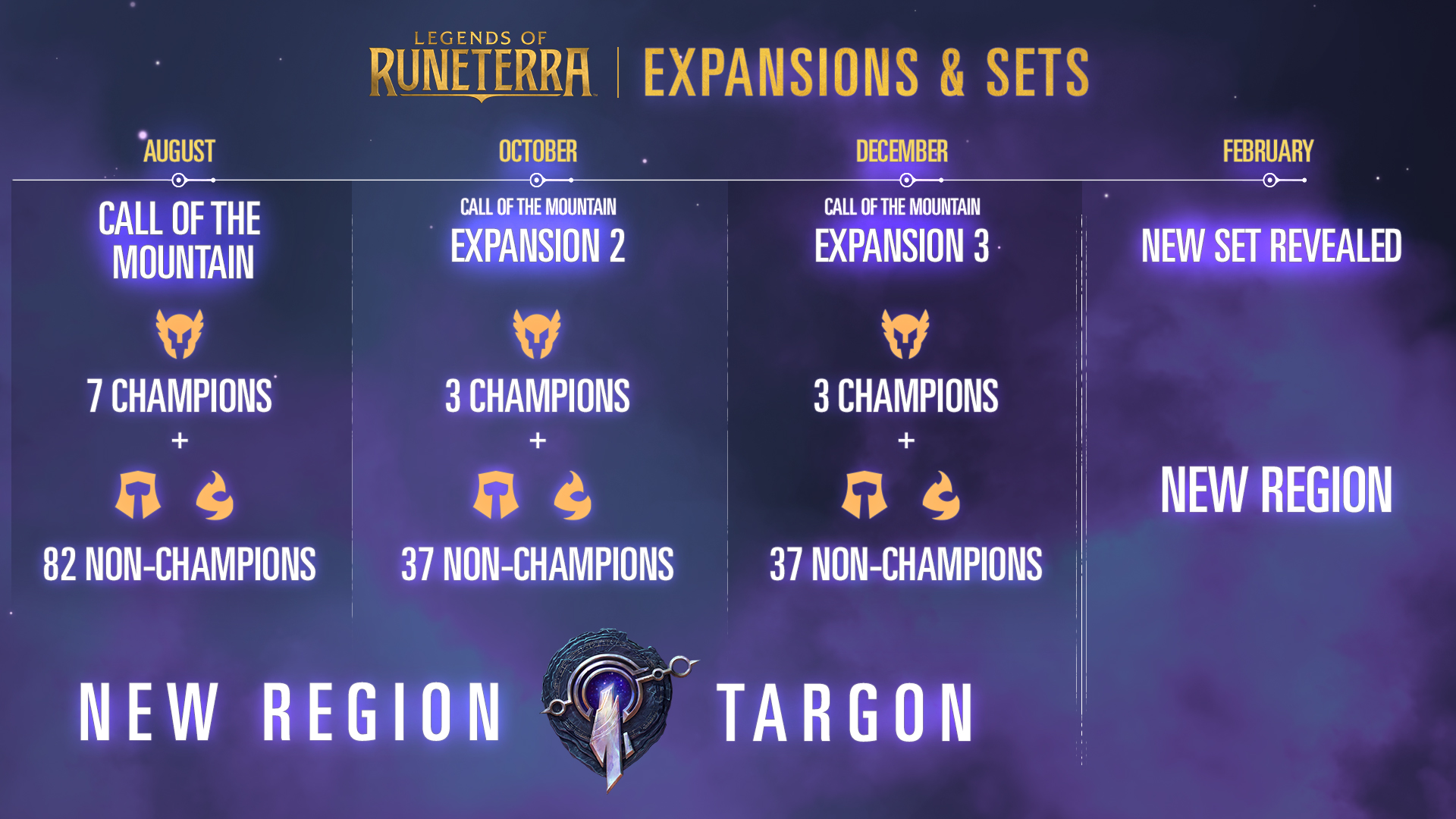 However, the second and third expansions will each be about half that size (for Call Of The Mountain, that's 40 cards with 3 champs in both the October and December expansions). These expansions will have a mix of new themes, new mechanics, and evolutions of strategies.
Going forward, every set will add a new champion to each region, and every expansion
will contain new cards for each region. By the time the third expansion is
released and the set is complete, all regions will have an equal share of champions and
near-equal share of other cards.
---