While not as grandiose genre-breaking as past films like Beauty & The Beast and Aladdin in the 90s, Disney's Mulan is still loved by many and is easily on any movie-goer's top 10 English-speaking animated features. It's got great animation, memorable characters, an incredibly awesome training montage with music from Donny Osmond, and told a good tale about a woman defying the social hierarchy without being in-your-face about it. At least for a Disney film.
The eventual live-action remake of Mulan, starring a bevvy of Asian actors and is directed by a New Zealander known for her drama pieces than Asian revisionist adventure films, is billed as a checklist film for Disney to collect box office revenue from. Follow the main plot of the1998 animated classic while also adding some bits like a female witch who tries to sway our main heroine to the dark side? Check. Make the film a tad more serious than the original to differentiate itself while also staying true to its Asian roots? Check. Take inspiration from past Hong Kong and Chinese period films and Disney-fy it? Check. Shove in original VO Ming-na Wen as a late cameo for that "seal of approval" moment? Check.
In practice though, it's going to win over the cinema-going crowd with the bare minimum of storytelling and its close-to-2-hour runtime, if we're looking at past Disney remake numbers. As a film though, it's just passable stuff. It's so middling and safe that I'm not sure who this film is for.
Let's Get Down To Business…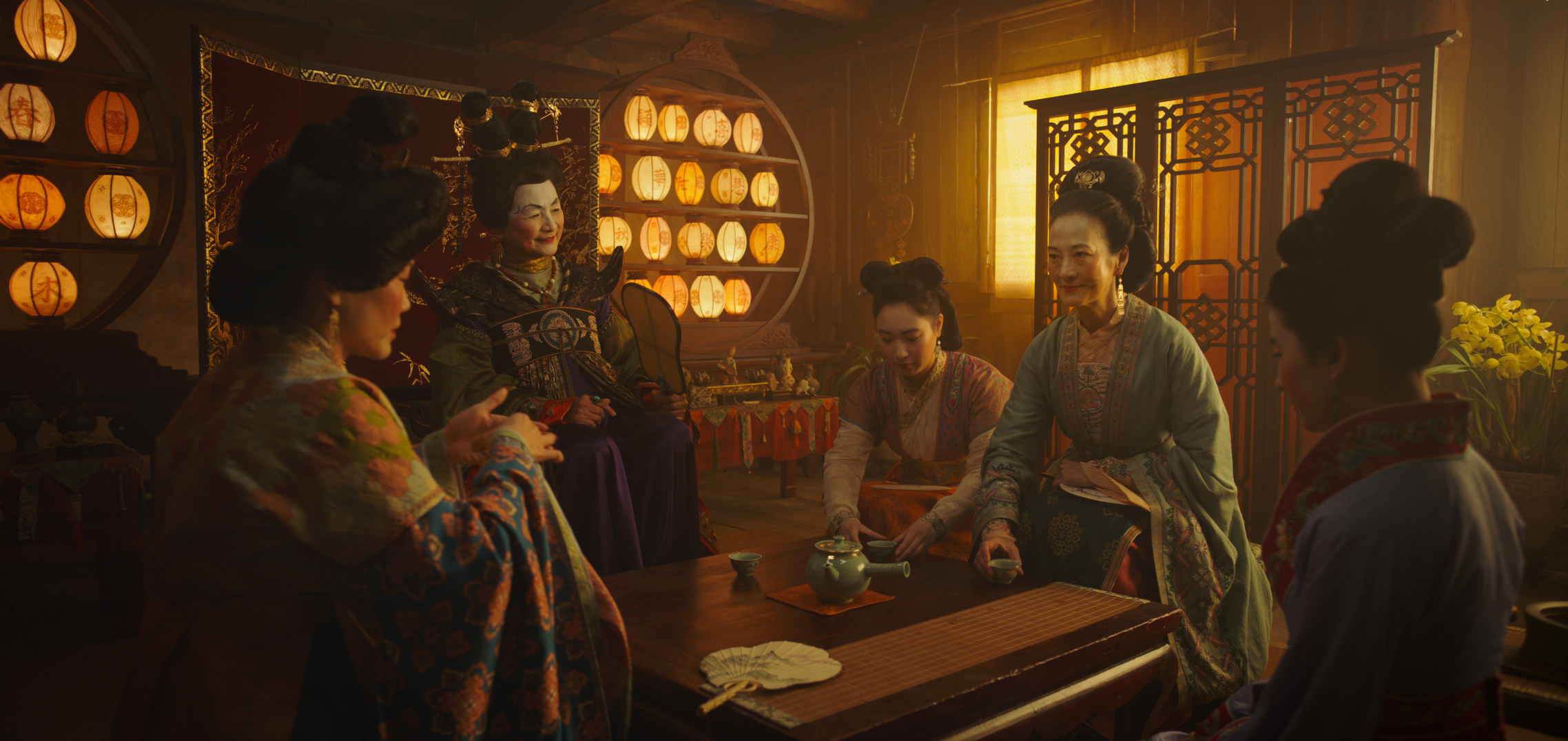 Like we summed up above, the plot of Mulan (2020) is about the same: a young Chinese maiden named Mulan (Yifei Liu) disguises herself as a male warrior in order to save her father (Tzi Ma) from participating in the ongoing kingdom war. Along the way, the new kingdom ruled by the nameless Emperor (Jet Li) is being waylaid by the Northern invaders led by Böri Khan (Jason Scott Lee) and getting a good dose of help from outcast witch Xianniang (Gong Li) who can transform into a flock of birds and also shapeshift as people.
Mulan herself gets into the assigned camp and meets the obligatory commanders and generals (Donnie Yen and Ron Yuan), and the rank-and-file like rival-turned-possible-lover Honghui (Yoson An), the runt of the litter Cricket (Jun Yu), and trio Yao, Po, and Ling (Chen Tang, Doua Moua, Jimmy Wong). At least the casting went against type and didn't hire the usuals like Ken Jeong and Jimmy O Yang.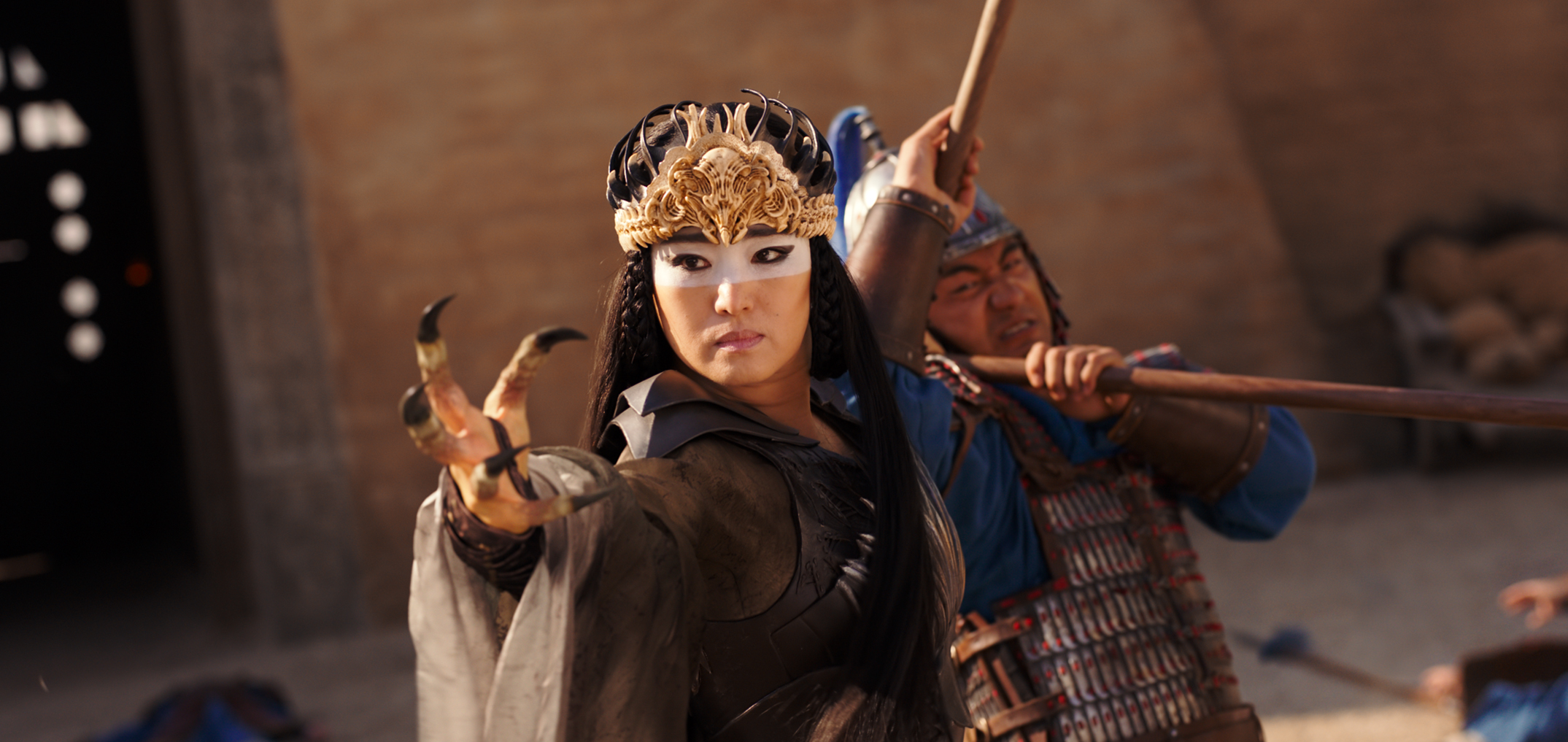 But can they act and command presence? Sad to say, I didn't get anything out of Yifei Liu. She seems capable from the initial few minutes, but she seems wooden and tryhard as she wades through the second and third act. The trio comedy act who passes off as Mulan's friends and Honghui are fine in delivering their performances, but the true standouts are Gong Li's witch and Jet Li's emperor. Even if she's playing a very familiar kind of role -the shifting alliance-type character- her presence and performance are enthralling. And for the few times Jet Li pops up in his royal garb, I actually was paying attention to him playing the role of a king more than what Mulan is mumbling while going through the 1998 plot beats.
However, the biggest sins this film commits is expecting everyone to remember the old Mulan animated film so that they can fill in the seemingly missing transition scenes and build-up that's lacking in this live-action remake. Early on, there's a scene where Mulan had to take action and ride off to take her father's place in the storm of night. I remember that scene being pulled off dramatically and with style in the 1998 film. In the remake, it's just one or two jump cuts where she dons the armour first and then rides off. There are a lot of these instances where scenes that lead to the film's payoff are missing (intentional or not) that gives this remake that aforementioned "checklist" feel.
Think about it this way: if you watched this without knowing anything about the first Mulan, you'll get a passable PG Disney flick set in ancient China that doesn't know how to pace itself at all; a film that just rushes to plot points to get through the 2-hour runtime with nice vistas and backdrops. And they're really nice when they're static and being viewed in a slow pan. However, the fighting and action beats are edited incredibly poor for me to follow and keep track of.
There are just too many cuts in every one of Mulan's confrontations and invasion bits that just distracts to no end, like as if it's the director's first time handling a Hong Kong and China-style action film that's playing it straight. I'll give it this though: the climax of this film is less comedic and more dramatic than 1998's "death by fireworks" finishing move.
Reflections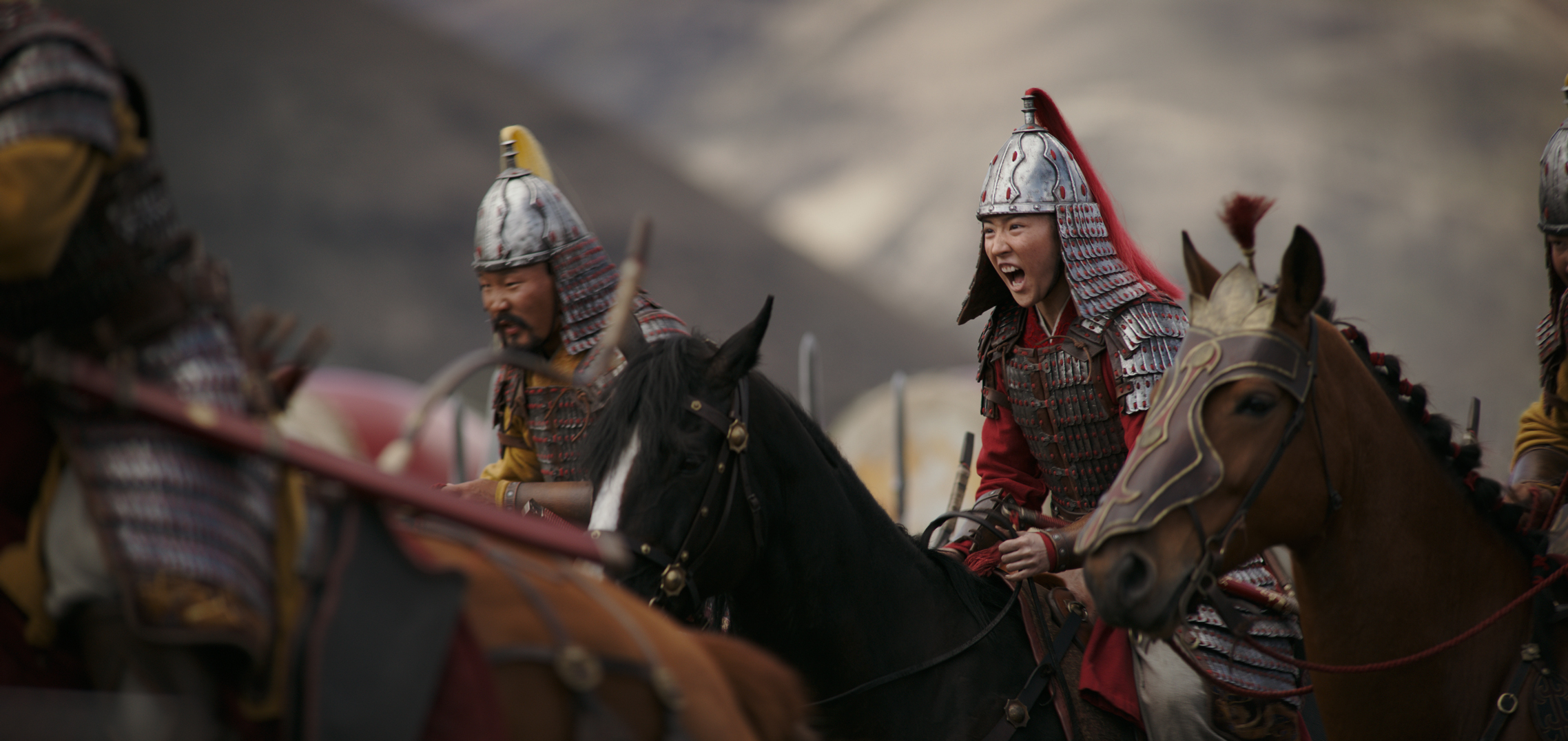 Here's the biggest dishonoured cow that needs to be addressed in the room: why isn't this film's dialogue and acting in Chinese?
I believe we're in an age where movies with subtitles will draw in a crowd if it's authentic and a good enough film. It's a huge disconnect to see a film set in ancient China where everyone from civilized folks to barbarian invaders speaks fluent English with nary a subtitle.
While Mulan (2020) has some occasional bright spots with its side characters and is adequately shot with its setpieces and vistas, the movie's pacing, lead-up, and "Mary Sue" main character needs work, its action feels too artificial, and its lead isn't as charismatic as she should be for a role this iconic especially when portrayed as a perfect Force-wielding chi machine. I'm sure this passable film will garner new fans and supporters who want to see Chinese films go mainstream (even with English dialogue). But adjectives like "nice" and "safe" isn't going to make me declare this 2020 offering a superior rendition of a cartoon film from 22 years ago, that arguably holds up to this day.
Final Score: 60/100
Related