Every Star Wars fan knows that The Mandalorian Season 2 is premiering on 30 October 2020. In celebration, EA Motive's Star Wars Squadrons is getting free The Mandalorian DLC on 28 October 2020.
Star Wars Squadrons' Mandalorian Supply Drop will introduce eight new cosmetics: two hanging flairs, two dashboard flairs, two holograms, and two decals. Each faction (New Republic and Empire) gets four new cosmetics each, but New Republic players will be getting the best one.
You can soon put Baby Yoda (dubbed "Mysterious Creature" in-game) on the dashboard of your favourite New Republic starfighter and he looks adorable. As for you Imperials, you can plop an IG-series assassin droid on your dashboard.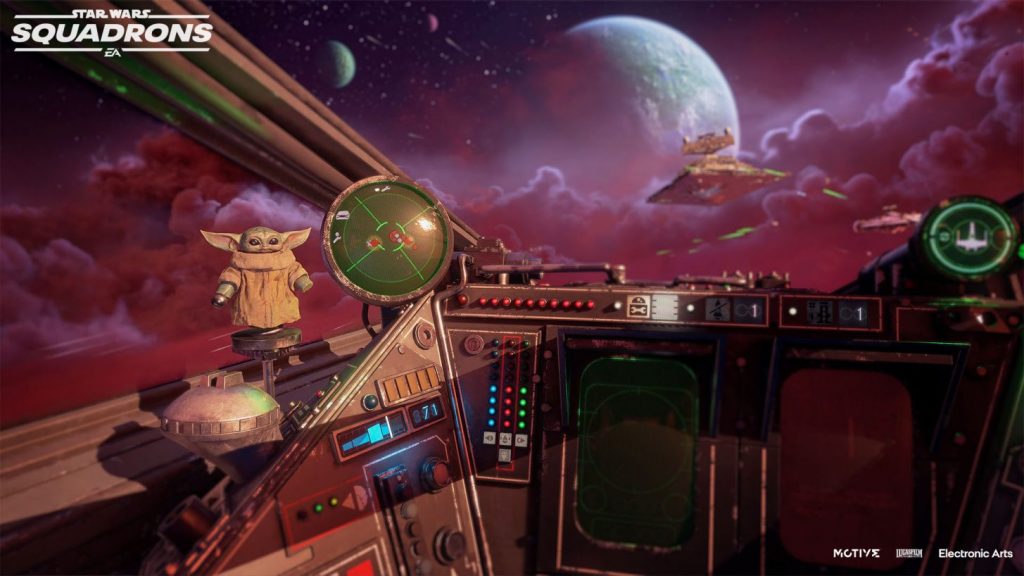 In the meantime, you can check out my review of Star Wars Squadrons here, or head on over here for a full in-depth guide on how to be the best pilot in the galaxy.